Symptoms and Signs of Costochondritis
The most common sites of pain due to Costochondritis are the fourth, fifth, and sixth ribs. Chest pain increases on taking deep breaths or on moving the trunk. Quiet breathing brings relief in pain.
Pain is described as sharp; it may radiate to the back or abdomen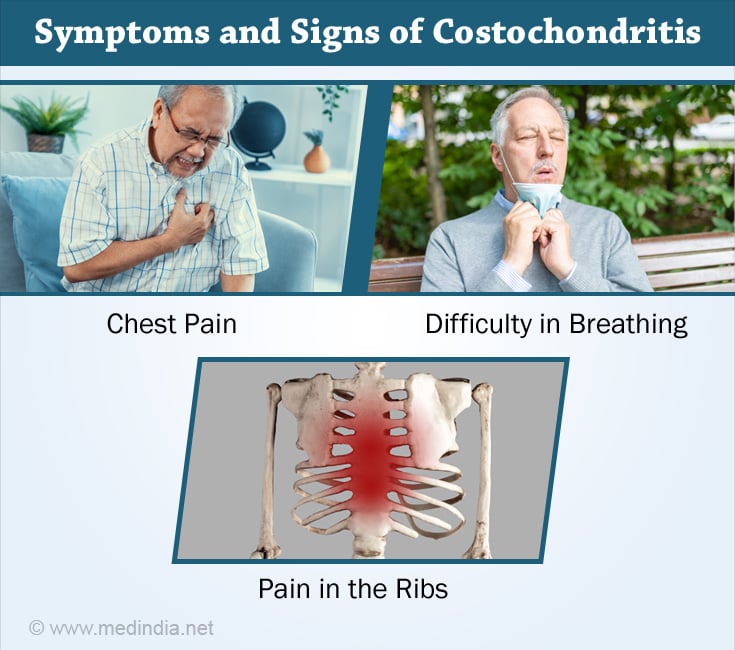 Chest pain associated with Costochondritis usually follows exercise, minor trauma, or an upper respiratory infection
The pain is reproducible by pressing the rib joints. This is characteristic.
Costochondritis that follows infection after an operation may be associated with redness, swelling, or pus discharge. Though there can be swelling in these cases it must be remembered that Costochondritis is different from Tietze's syndrome.
Patients should visit a doctor if they develop trouble breathing, high fever, signs of infection (redness, pus, swelling at rib joints).(3✔)
Post a Comment
Comments should be on the topic and should not be abusive. The editorial team reserves the right to review and moderate the comments posted on the site.