What are the Medicinal Properties of Banana?
The banana tree is actually the largest herbaceous flowering plant in the world which on an average is 20 - 25 feet tall. There is a lot more to this humble fruit than meets the eye. This starch-rich fruit doubles as a meal many a time.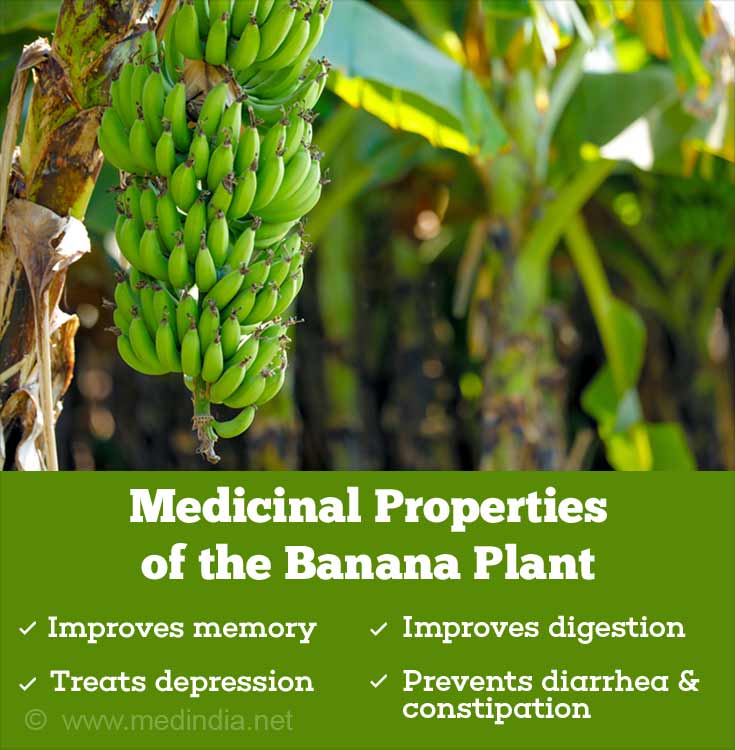 There are various varieties and shapes and sizes of bananas. It has been found that bananas have curative properties both scientifically and traditionally. Birds and animals - especially monkeys and elephants love bananas.
There are many healing and medicinal properties of bananas: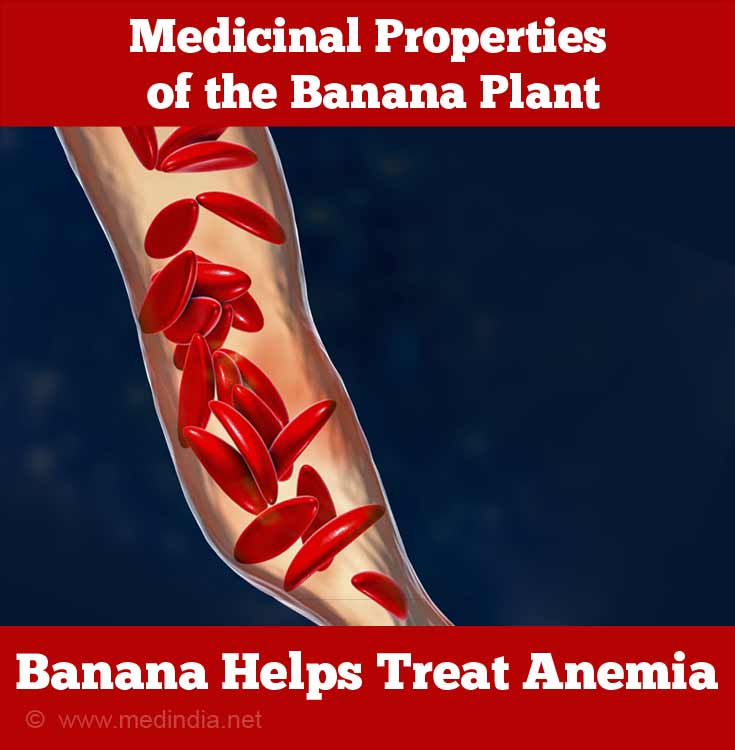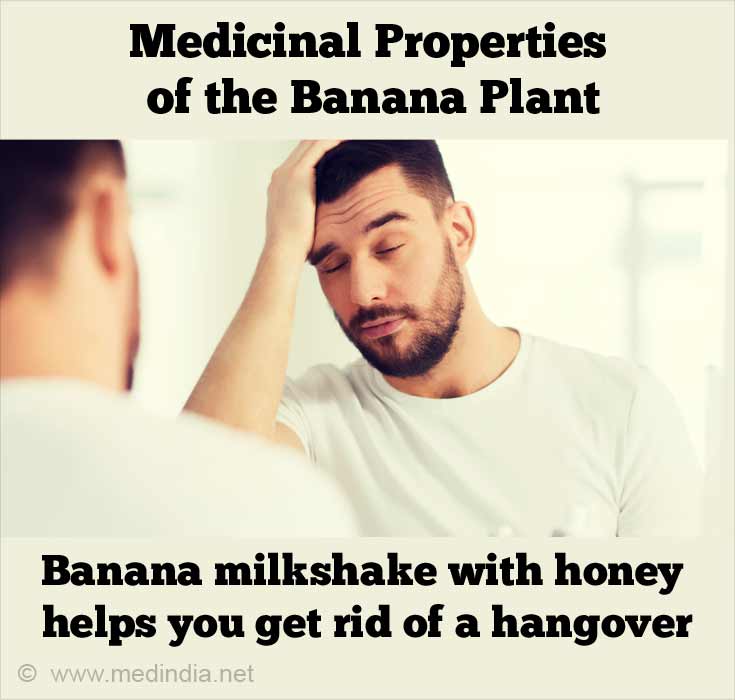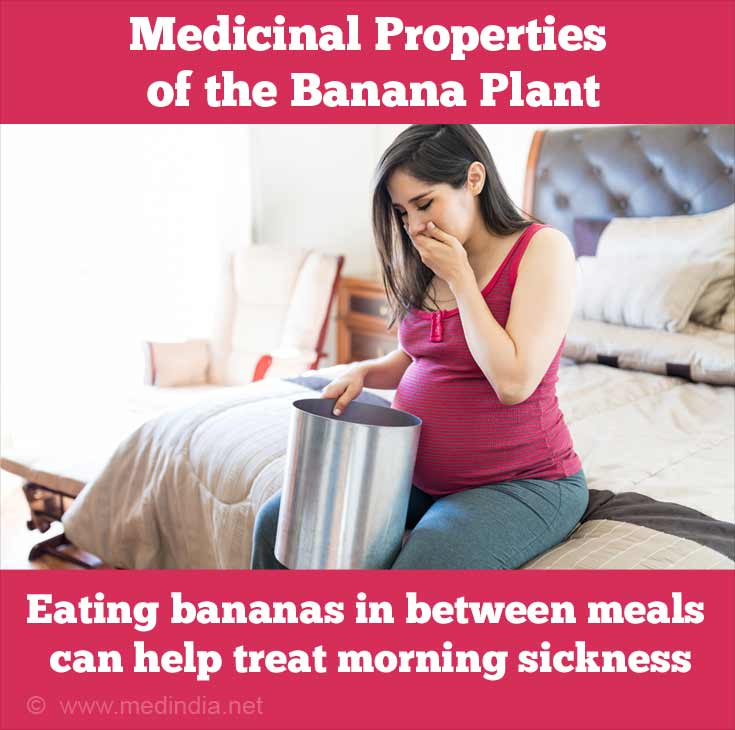 Banana Stem:
When a bunch of bananas is harvested, the stem/tree is cut away. The tender inner stem is used as food and has many medicinal properties as well.
Layers of the hard outer stem are peeled away and only the tender inner stem is used. It is very fibrous, so the thread fiber has to be cleaned. The stem is chopped into small bits and soaked in buttermilk or diluted yogurt for half hour. In Southern parts of India, it is cooked as a vegetable and eaten along with rice.
The banana stem has fiber – this is very beneficial for those on a weight-loss program. It is also a rich source of potassium and vitamin B6 which helps in the production of insulin and hemoglobin. Eating banana stem once a week keeps high blood pressure in control. Banana stem also maintains fluid balance within the body. It is a diuretic and helps detoxify the body. The popular belief is that eating banana stem is very good for kidney stones.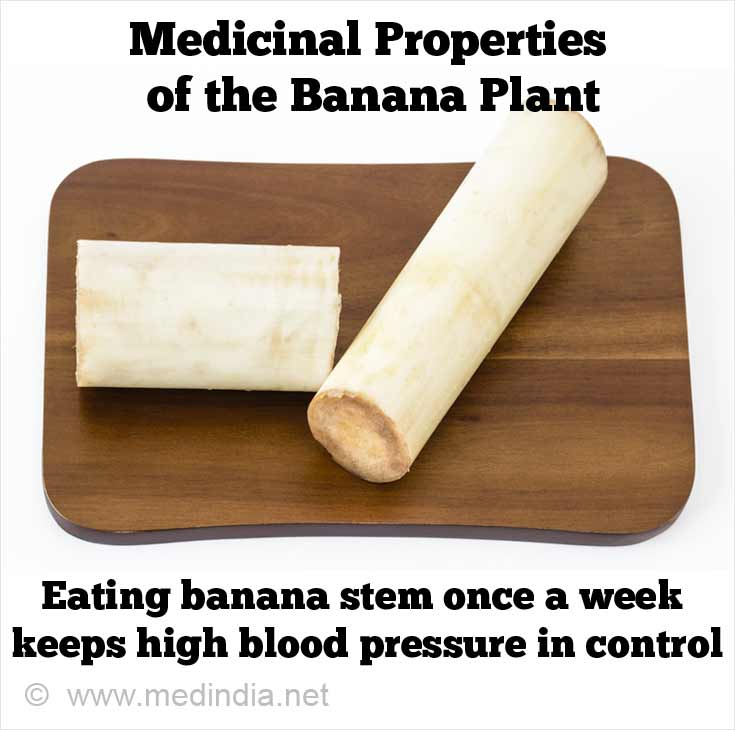 Banana Flower:
The banana flower grows at the end of a bunch of bananas. It is a leafy maroon colored cone with cream-colored florets layered inside. These florets need to be cleaned well before they are cooked as a vegetable. The banana flower is rich in vitamins, flavonoids and proteins. The flower has been used in traditional medicine to treat bronchitis, constipation and ulcer problems. It eases menstrual cramps. The extracts of the banana flower have antioxidant properties that prevent free radicals and control cell and tissue damage.
Banana Plant Leaves:
In India and Asia, banana leaves are used like aluminum foil. They are used to wrap food prior to steaming and grilling. The leaf makes an excellent platter and food served on these leaves taste delicious. The leaves are not eaten but while steaming food some of the polyphenols are imparted to the food.
Red Skinned Bananas:
The peel of this type of bananas is maroon red color and they are plumper than normal bananas. They are also highly nutritious - the vitamin C content depends on how red the banana is. The potassium content is high - more or less like yellow bananas. The flavor of red bananas is unique and they are delicious and rare.
Bananas, raw
The nutritional values of "Bananas, raw" per 100 grams are:
Nutrition Summary
Total Calories
89
Protein
1.1 g
Fat
0.4 g
Carbohydrate
22.8 g
Nutrients
Amount
%Daily Value
Calcium, Ca
5 mg
0.5 %
Copper, Cu
0.08 mg
3.9 %
Iron, Fe
0.26 mg
1.44 %
Magnesium, Mg
27 mg
6.75 %
Manganese, Mn
0.27 mg
13.5 %
Phosphorus, P
22 mg
2.2 %
Potassium, K
358 mg
10.23 %
Selenium, Se
1 mcg
1.43 %
Sodium, Na
1 mg
0.04 %
Zinc, Zn
0.15 mg
1 %
Vitamin A
64 IU
1.28 %
Vitamin C
8.7 mg
14.5 %
Vitamin B6
0.37 mg
18.35 %
Vitamin E
0.1 mg
0.33 %
Vitamin K
0.5 mcg
0.62 %
Riboflavin
0.07 mg
4.29 %
Thiamin
0.03 mg
2.07 %
Folate, DFE
20 mcg
5 %
Niacin
0.66 mg
3.32 %
Sugars
12.23 g
Fiber
2.6 g
10.4 %
Cholesterol
0 mg
0 %
Water
74.91 g
Carotene, alpha
25 mcg
Carotene, beta
26 mcg
Choline
9.8 mg
Lycopene
0 mcg

View all +
Data source: USDA Nutrient Database, R25
*Percent Daily Values (%DV) are based on a 2,000 calorie reference diet. Your daily values may be higher or lower based on your individual needs.
Latest Publications and Research on Medicinal Properties of the Banana Plant