About
'Cretan diet' is the diet which forms the basis of the much acclaimed 'Mediterranean diet'. Amongst the variants of Mediterranean diets, special attention has been given to the traditional diet of Crete, the largest island of Greece.
The Mediterranean food pyramid is being used as a nutrition education tool and a healthy eating guideline by one and all since long. It emphasises large consumption of whole grains, pulses, olive oil, fish and moderate consumption of wine.
Post various researches, health experts have come to realise that the Mediterranean dietary guidelines are an oversimplified form of the traditional Cretan way of eating. Unfortunately many details of the original Cretan diet have been lost in them. The neglected part of the Mediterranean dietary guidelines is the increased incorporation of local wild greens, walnuts, figs, seeds, tomatoes, onions, garlic, citrus fruits, herbs and various spices in the diet.
All the above foods formed a significant part of the Cretan diet. They are excellent sources of omega 3 fatty acids and antioxidants. They pack in high levels of antioxidants like resveratrol, glutathione, polyphenols and micronutrients like vitamin C, vitamin E, lycopene, beta carotene among others.
The flavanoid and antioxidant content of the traditional Cretan diet has been highly underestimated. The Cretan diet reveals an indigenous pattern of eating. It is by far more nutritious and complex than perceived. Perhaps that is one reason why the diet has not been easily practised and replicated extensively outside the island of Crete.
Advertisement
Health Effects of the Cretan Diet
Scientists have studied in detail the health effects of the traditional Cretan diet.
After World War II (1960), Ancel Keys and colleagues conducted a remarkable study called "The Seven Countries Study" to examine the hypothesis that Mediterranean eating patterns contributed directly to improved health outcomes. The long duration study examined the health of almost thirteen thousand middle aged men of the United States, Japan, Italy, Greece, Netherlands, Finland and Yugoslavia. Seven hundred Cretan men from the countryside went under a long term medical supervision. From the data examined the residents of Crete proved to be healthiest. The Cretans showed exceptionally low death rates from heart disease and various forms of cancer. This study first showed to the world the health benefits of the "traditional Cretan diet".
When in 1991, 31 years after the launch of the study, Social Health Sector of the University of Crete again undertook the medical check up of the group, about 50 percent of the original samples of Cretans were still found to be alive as opposed to the rest of the six participating countries where there wasn't a single survivor, including the rest of Greece. Post the above finding scientists strongly attributed the Cretan diet for such remarkable health patterns.
The Traditional Cretan Eating Pattern
In and around 1948, the people of Crete majorly consumed olives, cereals, grains, pulses, wild greens, herbs, fruits and limited quantities of goat meat, milk and fish.
Advertisement
Large consumption of pure olive oil:
An inherent characteristic of the traditional Cretan diet in contrast to the diet of Northern Europe was the use of olive oil, predominantly, the extra virgin olive oil. The Crete olive trees actually outnumber the Cretan population by 500 to one. So there are a great number of high quality olives growing in Crete. In addition to the high content of the heart protective fatty acids, MUFA, extra virgin olive oil contains various other minor components. It has a higher concentration of the phenolic fraction than refined oils which is a major positive factor. The quality of olive oil is the key in maintaining good health and preventing illness.
High intake of whole grains:
Cretans consumed huge amounts of breads. But the type of bread eaten was mostly whole meal. They produced their own special breads. Traditionally grains like wheat and barley were commonly eaten by the Cretans.
Minimal intake of meat and fish:
Meat and fish formed just a small part of the traditional Cretan diet. And whenever consumed they were usually cooked over a grill.
High intake of fruits and vegetables:
The island of Crete is plentiful in locally growing fruits. In many parts of the island one can pick fruits from the trees all year round. Citrus fruits like oranges, tangerines, grapefruits and lemons grow in abundance. Apricots, figs, huge water melons, apples, peaches, plums and pomegranate are available in plenty seasonally. Dried and fresh beans with vegetables and greens are a staple. Almost all meals accompany freshly cooked or raw vegetables and pulses. Food is prepared with the freshest of ingredients. Food is simple and lightly prepared. Wild herbs and spices are added for flavours!
Advertisement
Above all Cretans always consumed natural, traditional and local produce. Amidst the rising ill health and wrong eating practises, eating the traditional Cretan way could be just the perfect approach to healthy living.
The Cretan Diet Pyramid
The traditional Greek Mediterranean diet pyramid is slightly different from the Mediterranean diet pyramid of 1993 and 2000. It definitely reflects to a greater extent the features of the Cretan diet. More specifically it quantifies food groups and highlights the consumption of whole grain cereals, wild greens and herbs which have considerable antioxidant capacity. Post the Lyon Diet Heart study, it was believed that the "longer life expectancy of the Cretans was mainly due to their diet". The Cretan diet was found to be the healthiest model of the Mediterranean diet.
Principles of the Cretan diet
Use of olive oil over all other oils and fat.
Plentiful consumption of fresh fruits as a daily dessert and snack over foods made of sugar and saturated fat.
Consumption of plant based foods including fruits and vegetables, breads and whole grains, beans, nuts, and seeds over animal foods.
Low to moderate consumption of milk, cheese and yoghurt on daily basis.
Low to moderate consumption of fish, poultry and eggs on weekly basis.
Rare inclusion of red meat in the diet.
Consumption of indigenous, lightly cooked or raw wild greens and vegetables.
Use of herbs and spices as flavourings over salt.
Consumption of grilled and lightly sautéed food over fried foods.
Consumption of fresh, seasonal, local produce over convenience packaged foods.
Moderate amount of wine consumption; about one to two glasses per day for men and one glass per day for women.
It is unnatural to eat non-local food. And this is where the Cretans have got it right! Cretans ate organically grown local produce. Almost all food was naturally grown without the use of artificial fertilisers and harmful pesticides. The abundant supply of micronutrients and non nutritive compounds formed the protective aspects of the diet. There is a need to appropriately convey and reinforce the dietary practises of the Cretan people, which put them in better health than the rest of the world.
We need to adopt the principles of the traditional Cretan diet in our eating patterns. Cretan diet opens a whole new world of healthy eating and reassures the fact that all said and done, ultimately "We are what we eat". Eating the "Cretan way" could end our search for just the right diet.
Keys A. Coronary heart disease in seven countries. 1970. Nutrition. 1997; 13(3):250-252.
Blackburn H. "On the Trail of Heart Attacks in Seven Countries." 1999.
Completely Crete.com
Simopoulos AP. The Mediterranean diets: What is so special about the diet of Greece? The scientific evidence. J Nutr. 2001;131(11 Suppl):3065S-3073S.
Heinrich, M. et al. "Local Mediterranean Food Plants and Neutraceuticals"
Lyon Diet Heart Study, 1995.
Please use one of the following formats to cite this article in your essay, paper or report:
APA

Maulishree Jhawer. (2014, December 02). Diet from Crete for Healthy Heart. Medindia. Retrieved on Jun 03, 2023 from https://www.medindia.net/patients/lifestyleandwellness/diet-from-crete-for-healthy-heart.htm.

MLA

Maulishree Jhawer. "Diet from Crete for Healthy Heart". Medindia. Jun 03, 2023. <https://www.medindia.net/patients/lifestyleandwellness/diet-from-crete-for-healthy-heart.htm>.

Chicago

Maulishree Jhawer. "Diet from Crete for Healthy Heart". Medindia. https://www.medindia.net/patients/lifestyleandwellness/diet-from-crete-for-healthy-heart.htm. (accessed Jun 03, 2023).

Harvard

Maulishree Jhawer. 2014. Diet from Crete for Healthy Heart. Medindia, viewed Jun 03, 2023, https://www.medindia.net/patients/lifestyleandwellness/diet-from-crete-for-healthy-heart.htm.
Latest Publications and Research on Diet from Crete for Healthy Heart
Request an Appointment with a Doctor (Nutrition Expert)
Dt. Unnati Sisodia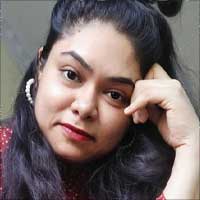 Diploma
2 years experience

Dt. Priti Kumari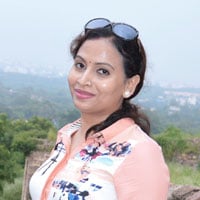 DNHE, Diploma in Medical Nutrition, Medical Nutrition, Diploma in Yoga and Naturopathy, PGDHM, DND, DYTT
2 years experience
Aarogyam Fitness, Kadugodi,Whitefield, Bengaluru Urban
Dt. Ritu Kumari Mishra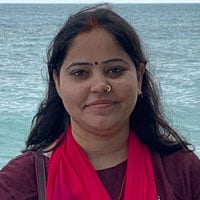 DDHN, BSc, MSc
1 year experience

Dt. Trupti Padhi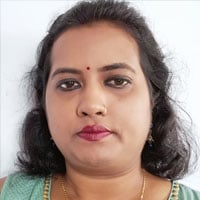 BA, MA
10 years experience

View All