What is Summer Tan/Sunburn?
Summer is here, and the heat is more overbearing and unbearable than ever. While wearing breezy fabrics that breathe like cotton and linen are the best choices of garments to help you stay cool in this weather; it also means that the skin is exposed to the harsh effects of the summer sun.
Though optimum exposure to sunlight results in the absorption of vitamin D, excessive sunshine results in the tanning of the skin. Summer tan causes darkening of the topmost layer of skin called epidermis due to ultraviolet rays of the sunlight. UV radiations with a specific wavelength present in sunlight cannot be detected by the human eye. Prolonged exposure to UV rays may result in sunburn, skin cancer (melanoma) and also amplifies skin aging. The level of tanning varies from person to person, but on average, almost everyone experiences some tanning.
Sunburn is a severe case of summer tan which may also accompany painful symptoms like blisters, peeling of skin and so on. It is therefore vital to take active steps to dampen the effects of a summer tan.
What Causes Sunburn?
A suntan occurs as a result of the bodyís defense mechanism to prevent damage to inner layers of the skin. Melanin, a dark pigment, is one of the key components of the skin that is responsible for the complexion of the skin and often acts as a natural sunscreen. Melanin contributes to the skin color; more melanin correlates to a darker skin tone, while lower levels of melanin result in a lighter skin tone.
Now, when skin encounters UV radiations of sunlight, certain cells of the skin (melanocytes) secrete melanin to protect the deeper layers of skin and this makes the skin appear tanned. The UV rays harm the skin cells by attacking their DNA. Once the melanocytes sense the UV rays, they release melanin which surrounds the skin cells and absorbs the UV rays, thereby preserving the skin from destruction. The quantity of melanin generated by an individual is determined genetically and hence the same amount of exposure to the sun may result in a painful sunburn for some while others may just experience a light summer tan.
Advertisement
Home Remedies to Beat Summer Tan
Skin tanning comes in the way of a beautiful, healthy glowing skin. These summer tan home remedies will help revitalize your skin and reverse the damage caused by the sun.
1. Lemon Juice does not merely form a replenishing thirst-quencher, but will also help you beat summer tan in the most effective way possible. The procedure is fairly simple: just extract the juice from a lemon and apply it on the tanned skin. Wash this off after 15-20 minutes with cold water. This will also provide a cooling sensation and remove any dark patches that were present. Repeat on a weekly basis for best results.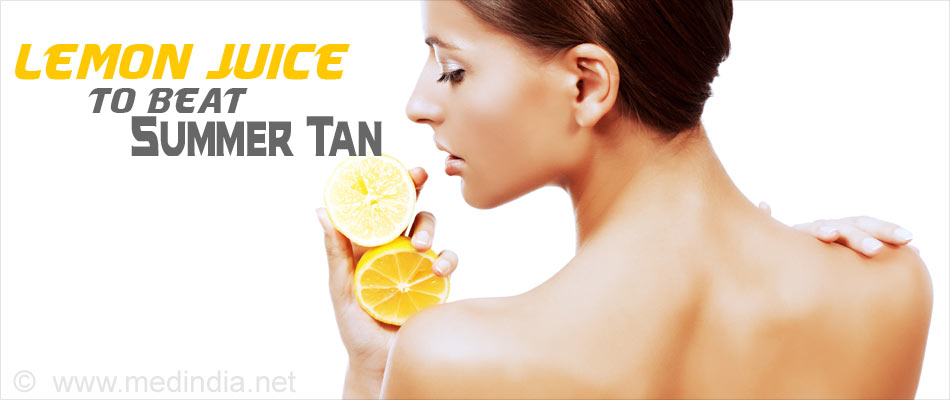 2. Curd is another age-old secret to remove tan naturally. Curd and other similar dairy products are known for their skin whitening properties. They lighten the skin tone and reverse the effects of tanning. Evenly, spread curd on the face and leave it on for about half an hour. Wash it off gently and notice how the curd acts as a natural moisturizer as well. However, this is not advisable to use if you have predominantly oily skin as it will make your skin more oily.
3. Aloe Vera and Rose Water: This is an all-rounder combination for various skin problems. It is considered to be one of the best skin care remedies. Use this mix to achieve a more toned and radiant look. Aloe vera, belonging to the family of succulents, is power packed with antiseptics that helps clean the skin completely and does not allow any bacteria or fungi to proliferate in the case of a suntan or sunburn. Mix with equal parts of rose water and apply and leave for 15 minutes followed by plain rinsing.
Advertisement
4. Honey: Apart from its sweetening properties, honey is also beneficial for the skin. Honey works as an anti-inflammatory and antioxidant agent that allows the face to regain its original complexion effectively. It is often used as one of the key ingredients in summer face packs. It is often mixed with yogurt and left on the face to dry. Once gently removed, it yields nourished, lightened, glowing skin.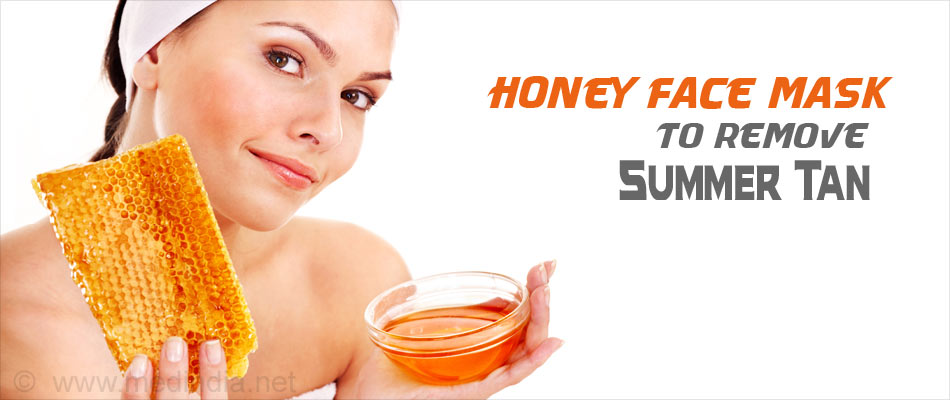 5. Raw Tomatoes: Lycopene is a component present in tomatoes that are perfect for maintaining summer skin health. One can use tomatoes by cutting small slices or mashing tomatoes and rubbing it over the tanned areas. It is an excellent bleaching agent and whitens skin almost instantly. To make a tomato face pack, grind the pulp and mix with tea or honey. Leave this concoction on the face to dry for 15 minutes. Wash it off gently with lukewarm water.
6. Gram Flour Pack revitalizes the skin from within and brings out a shining glow. Gram flour instantly whitens and brightens the skin. It can be mixed with yogurt to make an effective face pack that can be used in multiple ways for scrubbing or exfoliation. Both the ingredients complement each other; the yogurt removes dead skin cells while the gram flour lightens the skin. Apply twice a week for best results.
Advertisement
7. Sandalwood has always held a special place in skin care and has been used since time immemorial to preserve the skin of Queens and the elite. It is superior to other remedies as it also reverses the aging effects of the skin and helps forestall wrinkles. Grind the sandalwood to a fine powder and mix this with rose water to achieve a paste of semi-thick consistency. Apply this on the face and peel it off to reveal a rosy and youthful, lighter skin.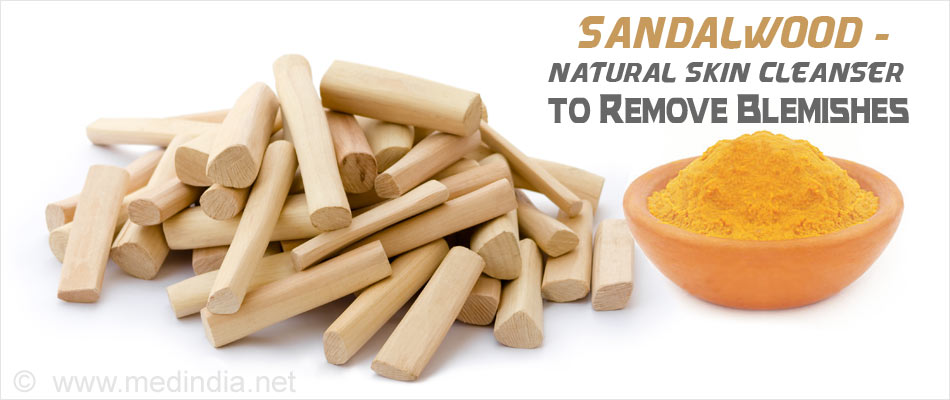 8. Multani Mitti: The summer heat also makes the face oily and lets pollutants and dust settle on the skin. This often results in small boils and pimples. Use multani mitti or fullerís earth to dry out the skin and then wash it off with cold water. Use this face pack once in a week. It can also be used to brighten and de-tan other parts of the body like neck and elbows.
9. Turmeric Powder: Indian kitchens thrive on turmeric and very few curries are prepared without turmeric. Turmeric or haldi can be added to face packs and acts as a catalyst for removing tan. It is a key medicine used in Ayurveda since ages to cure skin diseases. It can be mixed with yogurt and honey to make a cool and soothing face de-tan pack.
10. Oats and cucumber are healthy for intake during summers. But when applied on the skin, oats act as a natural exfoliator and it cleanses the skin. Cucumbers provide a calming environment and give relief from irritation and pain of sunburn. Mix oats with yogurt and apply it on the face and use cucumber slices to cover your eyes.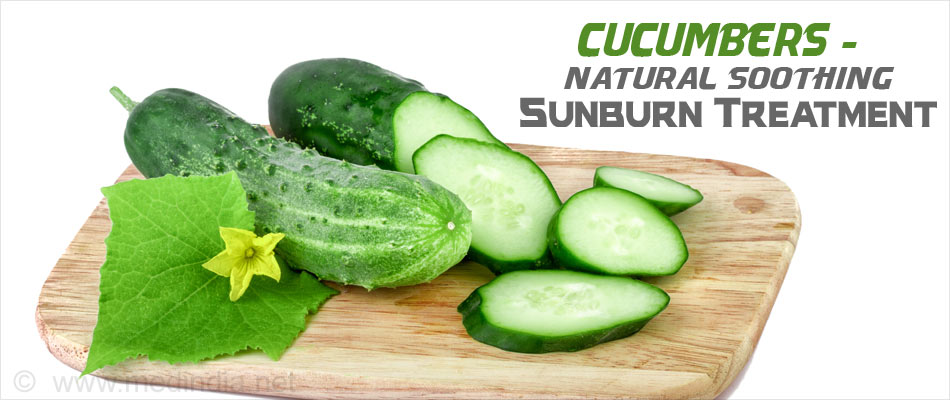 Now that you are free of your tan lines, go flaunt your summer skin with pride!