What is Depression?
Depression is a common disorder that affects 121 million people worldwide and is responsible for almost 850,000 suicides annually. Early recognition of symptoms and signs of depression can help in taking a holistic approach to the management of depression. Less than 25% of the people suffering from this mental disability have access to treatment.
'I'm feeling low', 'I'm fed up', 'I'm sad', 'I can't concentrate', 'I don't have energy',– you may have heard these statements umpteen times from the people around you or you may have felt this yourself sometimes and thought that you were depressed. But this may not constitute clinical depression.
Feelings of disappointment or being upset about something are just part of normal ups and downs of life. For example, grieving at a major loss is a natural process but it may seem to you as being depressed. In fact, grieving to a certain extent is actually a healing process but if grieving persists for more than two months then its time to get help. The difference between depression and 'feeling blue' lies in its duration, as well as degree.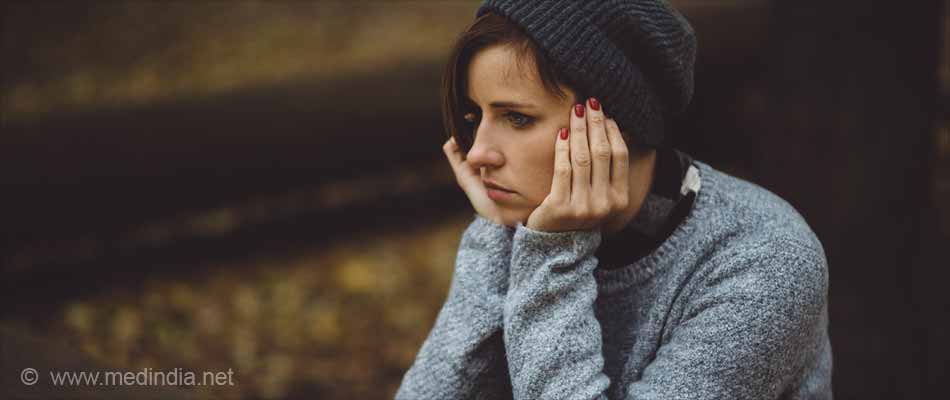 Depression is when you're persistently in a low mood or you lose interest in life and its pleasure for a long duration. If you have negative thoughts about yourself and the world, and you cannot seem to snap out these blues after a certain period of time and it is affecting your physical health, then you may be suffering from clinical depression. Clinical depression involves your mood, your thoughts, and even your body. It is the illness of the 'whole body'.
Reference details for Holistic Management of Depression.
Najman J. M., et al. Postnatal Depression - Myth and Reality: Maternal Depression Before and After the Birth of a Child. Social Psychiatry and Psychiatric Epidemiology, (2000) 35 (1): 19-27.
Medical Causes of Depression -

(http://www.clinical-depression.co.uk/dlp/depression-information/ medical-causes-of-depression-2/)

3 million Australians are living with anxiety or depression -

(http://www.beyondblue.org.au/index.aspx?link_id=89.583&tmp=FileDownload&fid=331)

Palmer V, et al. Diverse voices, simple desires: a conceptual design for primary care to respond to depression and related disorders. Fam Pract. 2010 Aug;27(4):447-58.
Dimeo F., et al. Benefits from aerobic exercise in patients with major depression: a pilot study. Br J Sports Med. 2001 April; 35(2): 114–117.
Uebelacker LA, Epstein-Lubow G, Gaudiano BA, Tremont G, Battle CL, Miller IW. Hatha yoga for depression: critical review of the evidence for efficacy, plausible mechanisms of action, and directions for future research. J Psychiatr Pract. 2010 Jan;16(1):22-33.
Family therapy for depression -

(http://www2.cochrane.org/reviews/en/ab006728.html)

Mohr, D.C., Hart, S. & Vella, L. (2007) Reduction in disability in a randomised controlled trial of telephone-administered cognitive behaviour therapy. Health Psychology, 26, 554–563.
Chen X, Lu W, Zheng Y, Gu K, Chen Z, Zheng W, Shu XO. Exercise, tea consumption, and depression among breast cancer survivors. J Clin Oncol. 2010 Feb 20;28(6):991-8. Epub 2010 Jan 4.
Hämäläinen J, Kaprio J, Isometsä E, Heikkinen M, Poikolainen K, Lindeman S, Aro H. Cigarette smoking, alcohol intoxication and major depressive episode in a representative population sample. J Epidemiol Community Health. 2001 Aug;55(8):573-6.
Yafffe, K., Blackwell, T., Gore, R., Sands, L., Reus, V., Browner, W.S. (1999). Depressive symptoms and cognitive decline is nondemented elderly women: a prospective study. Archives of General Psychiatry, 56(5): 425-30.
McCaffrey R. The effect of healing gardens and art therapy on older adults with mild to moderate depression. Holist Nurs Pract. 2007 Mar-Apr;21(2):79-84.
Moore KA, Blumenthal JA. Exercise training as an alternative treatment for depression among older adults. Altern Ther Health Med. 1998 Jan;4(1):48-56.
New studies show reduced depression with Transcendental Meditation -

(http://www.physorg.com/news189864285.html)

Postnatal Depression -

(http://www.herbs2000.com/disorders/postnatal_depr.htm)

Makrides M, Crowther CA, Gibson RA, Gibson RS, Skeaff CM. Docosahexaenoic acid and post-partum depression-is there a link? Asia Pac J Clin Nutr. 2003;12 Suppl:S37.
Depression in Children and Adolescents -

(http://www.ncbi.nlm.nih.gov/pmc/articles/PMC2696739/pdf/ Dtsch_Arztebl_Int-105-0149.pdf)

When Are Antidepressants Better Than Psychotherapy?-

(http://www.oregoncounseling.org/ArticlesPapers/Documents/TherapyVsRx.htm)

Exercise for preventing and treating anxiety and depression in children and young people -

(http://www2.cochrane.org/reviews/en/ab004691.html)
Latest Publications and Research on Holistic Management for Depression
Do you wish to consult Psychiatrist for your problem? Ask your question