Aging and Health
Better nutrition, better housing, access to improved water supply and advances in medical science has played a major role in increasing human life span.
What was once an average life span of 30 years in the 19th century, has reached an average age of 70 years in the 21st century. This increase in life span over the past 200 years has occurred in both developed and developing nations due to successful and consistent efforts towards improving health.
A decrease in child mortality (which is the number of children dying before reaching the age of 5 years), an increase in life expectancy, a change in mortality patterns at different age groups and an increase in life span at higher age groups have increased our healthy living population and slowly also resulted in an increase in the aging population.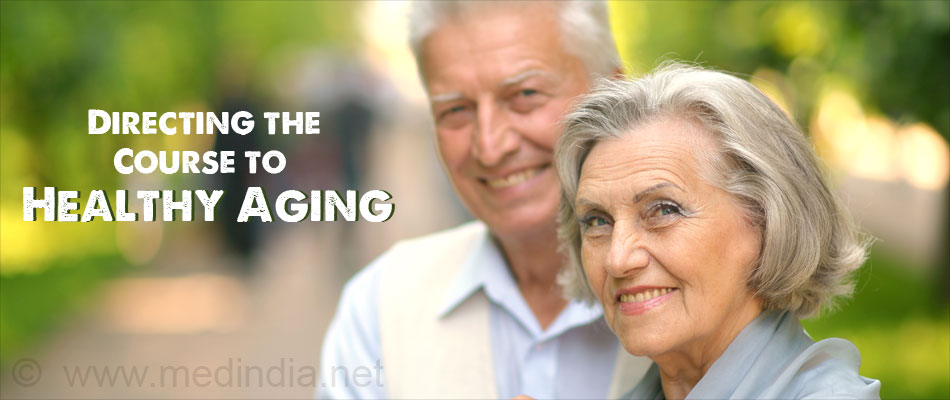 The United Nations has defined an aging country where the proportion of the people above the age of 60 years is seven percent. As per projections, by the year 2050, 1 in 5 people will be 60 years or older. The World Health Organization (WHO) has brought a Global strategy and action plan on Aging and health (2016-2020).The aim is towards catering to a healthy aging population.
Advertisement
The United Nation statistics from 2015 reveal that:
In 2015, 901 million individuals were aged 60 years and above and the number will rise to 1.4 billion by 2030.
48% of those in the retirement age group do not receive a pension.
67% of the aging population lives in developing nations.
It is projected that by 2050 there will be more elderly persons than children less than 15 years of age.
In India, statistics reveal that:
8.9% of the population is above the age of 60.
Only around 29% of those above 65 years of age receive pension.
The highest share of aged falls in the states of Kerala, Punjab and Himachal Pradesh.
These figures are worrisome on a global scale as the longer years of life can only be benefited if they are lived in good health. Increased morbidity, disability and life years spent in a financial and social crisis does not allow enjoying the fruit of years spent in labor. The onset of chronic diseases especially with increasing complications often put our aging lifetime at a disadvantage and make it a curse rather than a blessing.
There are also social implications due to the rising urbanization and trend towards a nuclear family that results in ostracisation of the elderly dependents. Neglect, depression, loss of financial independence, lack of companionship are but a few of the social implications that we will be facing in the near future.
Rural households show a higher number of aged people than the urban settlements. The traditional joint family culture which safeguarded the economic and social needs of the elderly has now broken due to the urban migration and nuclear lifestyle, bringing into light the social and emotional difficulties. The aged in the rural households are also at a disadvantage due to a lack of hospitals providing geriatric care which are presently concentrated in urban settlements.
Developed nations have social security mechanism and pension schemes which support the aged population economically. Such a financial support system is often absent in developing nations.
Advertisement
Interventions Taken In This Direction
India began its efforts in towards its aging population during the United Nations International Plan of Ageing in 1982, later adopting the 'National Policy on Older Persons' in 1999 which defines a senior citizen above the age of 60 and above. The policy gives guidelines for the welfare of the aged population.
Social schemes and pensions were started under the National Social Assistance Program for the welfare of the elderly. These programs were especially directed towards those belong to the below poverty line and families that had lost the primary bread winner.
Existing Gaps
Social schemes aimed at tiding over the financial concerns fail to cover all the elderly population.
The funds that are provided for the schemes are also unable to cover the increasing medical expenses resulting in out-of-pocket expenditures further increasing economic constraints.
There is a lack of information on the aged population who are still working and participating in the supporting the economy.
Elders are rich in their experiences which could be utilized in a proper manner for improving the community. However, the financial situation should not compel the individual to work especially to do manual labor.
The knowledge of their resources and understanding of their capabilities can enable in developing programs for the welfare and rehabilitation of the elderly.
To achieve a healthy aging requires a healthy functional capacity, healthy body and mind. Physically fit lifestyle and involvement in group physical activities allows achieving this goal and also brings a bond among like members.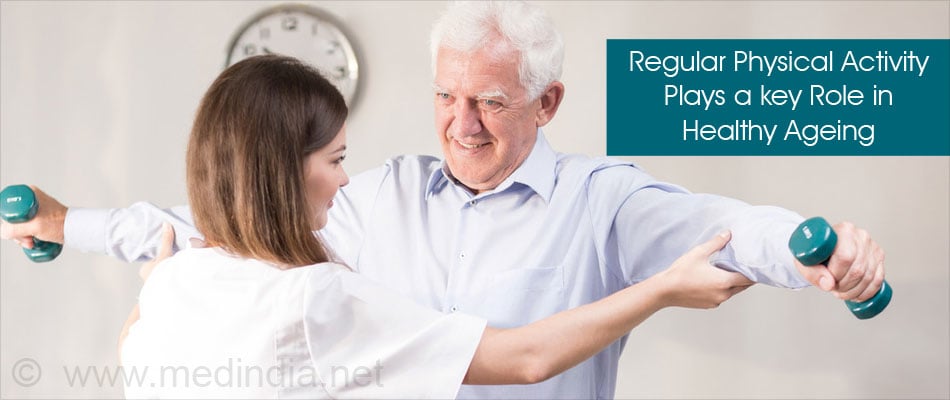 Geriatric care, prevention and screening programs for detection and treatment of chronic diseases will keep these diseases under control allowing in reducing medical costs. Geriatric centers should be developed in a manner increasing their availability to all, especially in rural areas.
Advertisement
Retired employees may be involved for certain services that would be benefitting the lesser privileged and adding to community development, like teaching poor children or women folk of a particular community.
An environment should be developed that is age friendly so as to prevent mishaps.
The private sector, non-governmental organizations and other religious or non-religious institutions should play a role in working towards the welfare of the elderly.
There is a requirement for well-run old age homes that are monitored strictly to see that the welfare of the elderly is given proper attention. Adequate funds must be allotted for the same.  Community welfare programs should be conducted for elderly care and volunteers should be included in providing care.
As the world is aging, we need to be mindful of the attention that should be given to our elders and see that they live a healthy and fitful life.
Referencess:
Life Expectancy -

(https://ourworldindata.org/life-expectancy/#rising-life-expectancy-around-the-world)

World Population Ageing 2015 -

(http://www.un.org/en/development/desa/population/publications/pdf/ageing/WorldPopulationAgeing2015_InfoChart.pdf)

AgeWatch report card -

(http://www.helpage.org/global-agewatch/population-ageing-data/country-ageing-data/?country=India)
Please use one of the following formats to cite this article in your essay, paper or report:
APA

Dr. Karishma Krishna Kurup. (2022, June 24). Directing the Course to Healthy Aging. Medindia. Retrieved on Nov 26, 2022 from https://www.medindia.net/patients/lifestyleandwellness/directing-the-course-to-healthy-aging.htm.

MLA

Dr. Karishma Krishna Kurup. "Directing the Course to Healthy Aging". Medindia. Nov 26, 2022. <https://www.medindia.net/patients/lifestyleandwellness/directing-the-course-to-healthy-aging.htm>.

Chicago

Dr. Karishma Krishna Kurup. "Directing the Course to Healthy Aging". Medindia. https://www.medindia.net/patients/lifestyleandwellness/directing-the-course-to-healthy-aging.htm. (accessed Nov 26, 2022).

Harvard

Dr. Karishma Krishna Kurup. 2021. Directing the Course to Healthy Aging. Medindia, viewed Nov 26, 2022, https://www.medindia.net/patients/lifestyleandwellness/directing-the-course-to-healthy-aging.htm.
Latest Publications and Research on Directing the Course to Healthy Aging