Is Tamarind Pulp Useful?
We all know tamarind as just a sweet and sour food used to make chutneys or added to curry preparations. But in terms of nutrition, it is by far a highly precious fruit for mankind.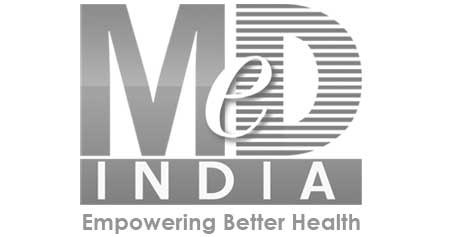 Tamarind is a fruit that grows on the Tamarindus indica tree (a tropical fruit tree) in dry climates.The fruits are long and approximately 2 cm wide. The ripe fruit is filled with a sticky pulp. As the fruit pods mature, they fill out a juicy brown or reddish-brown acidulous pulp. When fully ripe, the shells are brittle and can be easily broken. The pulp eventually dehydrates to a sticky paste enclosed by coarse strands of fiber.
This indigenous fruit tree grows well in semi-arid tropical harsh climatic conditions. It grows throughout India and is found in the states of Maharashtra, Andhra Pradesh, Chhattisgarh, Tamil Nadu, Gujarat, Rajasthan and northeastern Indian states.
Unlike other fruits, the amazing fact about tamarind is that it is one of the richest sources of calcium and phosphorous amongst fruits and vegetables. On top of it, the fruit is extensively available and economical too.
The fruit contains up to 73 percent edible pulp. The pulp is a rich source of calcium, phosphorous, and B vitamins like riboflavin, niacin and thiamine. Due to various nutrient inhibitors present in the fruit, all of the calcium from the fruit is not available for absorption. But even if 50 percent of calcium is available to the body, we by far meet our daily recommendations by consuming less than 100 grams in a day.
In India, the pulp of tamarind is used in several ways. It is used in the preparations of chutney, tamarind powder, puree, juice concentrate, jam, jelly, candies and pickles.
Generally most fruits contain 150 to 600 mg of calcium per 100 grams. On the other hand, tamarind contains nearly 3000 mg of calcium per 100 grams of edible fruit.
Consumption of a tamarind beverage, sherbet, can easily meet the daily calcium recommendations and help keep bones and joints healthy.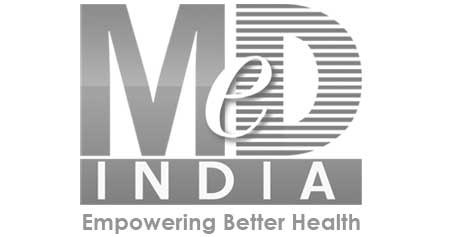 Other Health Benefits
Other health benefits of tamarind are:
Improves Digestion:
The pulp of the ripe fruit is beneficial in the treatment of flatulence, vomiting and indigestion. An infusion of the pulp prepared by softening it in water is particularly useful for loss of appetite and lack of inclination for food intake.
Boosts Immunity:
Tamarind, which is rich in vitamin C, helps to build immunity and keep infections away.
Treats Common cold:
Tamarind pepper rasam- a clear soup is considered an effective home remedy for colds in South India. It is prepared by boiling dilute tamarind water in a teaspoon of hot ghee and half a teaspoon of black pepper powder for a few minutes. The hot rasam has flushing effects. As one takes it, the nose and eye water and the nasal blockage are cleared.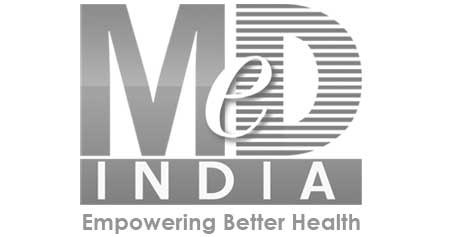 Brings Down Fever:
The pulp of tamarind is useful in treating fevers. A sherbet made by boiling 30 grams of pulp in half a liter of milk with the addition of a few dates, cloves, sugar, cardamom and a little camphor is found to be effective in fevers.
Treats Sore throat:
Gargle of tamarind water is beneficial in the treatment of sore throat.
Tamarinds, raw
The nutritional values of "Tamarinds, raw" per 100 grams are:
Nutrition Summary
Total Calories
239
Protein
2.8 g
Fat
0.4 g
Carbohydrate
62.5 g
Nutrients
Amount
%Daily Value
Calcium, Ca
74 mg
7.4 %
Copper, Cu
0.09 mg
4.3 %
Iron, Fe
2.8 mg
15.56 %
Magnesium, Mg
92 mg
23 %
Manganese, Mn
~
Phosphorus, P
113 mg
11.3 %
Potassium, K
628 mg
17.94 %
Selenium, Se
1.3 mcg
1.86 %
Sodium, Na
28 mg
1.17 %
Zinc, Zn
0.1 mg
0.67 %
Vitamin A
30 IU
0.6 %
Vitamin C
3.5 mg
5.83 %
Vitamin B6
0.07 mg
3.3 %
Vitamin E
0.1 mg
0.33 %
Vitamin K
2.8 mcg
3.5 %
Riboflavin
0.15 mg
8.94 %
Thiamin
0.43 mg
28.53 %
Folate, DFE
14 mcg
3.5 %
Niacin
1.94 mg
9.69 %
Sugars
57.4 g
Fiber
5.1 g
20.4 %
Cholesterol
0 mg
0 %
Water
31.4 g
Carotene, alpha
0 mcg
Carotene, beta
18 mcg
Choline
8.6 mg
Lycopene
0 mcg

View all +
Data source: USDA Nutrient Database, R25
*Percent Daily Values (%DV) are based on a 2,000 calorie reference diet. Your daily values may be higher or lower based on your individual needs.
Post a Comment
Comments should be on the topic and should not be abusive. The editorial team reserves the right to review and moderate the comments posted on the site.
Advertisement
Your Health Super Store