About
When is balding premature? The answer for most people seems to revolve around the need to be attractive to the opposite sex. So if you are in your teens and twenties and seem to be losing a serious amount of hair, you are prematurely balding. In fact, about half the people who visit a doctor about hair loss are less than twenty years of age and worried about premature balding.
Most cases of premature balding, like balding in general, begin with the hair becoming thin. You might start to notice that the strands of hair left on your brush are finer than they used to be, and also that you are seeing more scalp than usual through your hair. Caught at this stage, hair fall is easiest to treat and reverse.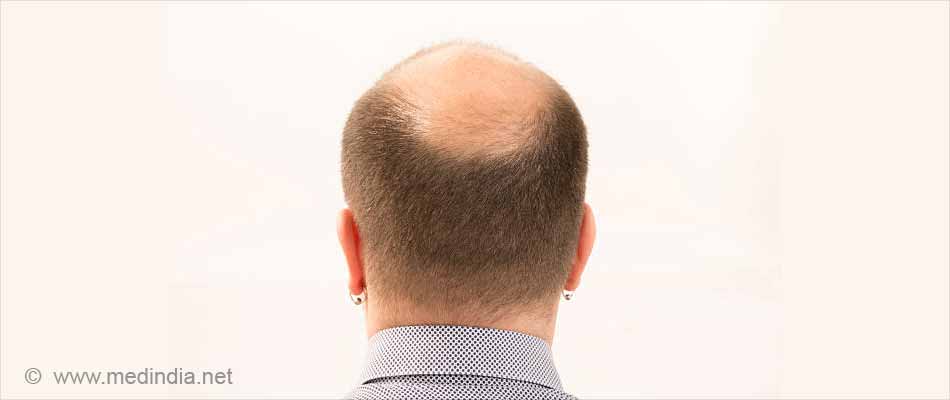 Losing your hair is a natural part of the body's ageing process. In fact about 10% of the approximately 100,000 hairs on your head are currently in a dying stage, more than 100 of them a day fall out and it takes up to six months for the follicle to rejuvenate and produce a new strand. Over the course of a life time the hair follicle becomes fatigued and shrivels making it increasingly difficult to produce new hair.
Many men find themselves going bald well before old age, sometimes as early as their twenties. This is known as premature male pattern baldness and starts out with receding hairline and thinning scalp. The reason for this is an increased production of testosterone after puberty, which is broken down into the hormone dihydrotestosterone (DHT) when it comes into contact with an enzyme found in skin. It is DHT that inhibits the follicle's ability to produce new hair in the crown region and upper forehead.
Advertisement
Approximately 30% of men, and a few women, suffer from male (or female) pattern baldness. It's largely a hereditary condition that we can do little about. Predispositions (such as a tendency towards obesity or alcoholism) can be dealt with but premature hair loss is 'written into your genes'.
Male pattern baldness affects many young men. Scientific research has produced a number of options for combating, and slowing baldness. There are many products on the market that can help you improve your image through hair thickening, scalp coloring and growth stimulation. The most recommended ones are available on our site.
Advertisement
Remember, male pattern baldness is a process that cannot be cured. But by spotting early signs of a receding hairline or thinning scalp it is possible to significantly slow the process. Orally taken remedies or hair transplants can prove to be costly and sometimes ineffectual. The most important consideration is to maintain your self-esteem and confidence by minimizing the poor image premature balding portrays. Many cost-effective creams, colorants and thickeners are available for this purpose.
Premature androgenic alopecia has been suggested as a feature of the male equivalent of the syndrome of polycystic ovary (PCOS). The hormonal pattern of a substantial number of men with premature balding resembles in some respects the hormonal pattern of women with polycystic ovary syndrome. It has been shown that women with PCOS can have both excess of body hair growth (hirsutism) and/or balding. A number of hormones in the metabolism of androgens are responsible for the symptoms and effect. The blood testosterone is converted to a hormone called dihydrotestosterone which directly stimulates the body hair follicles to grow.. Incidentally it is the same hormone which is also responsible for scalp hair loss.
Advertisement
Body hair grows in response to testosterone much more while the head (crown) hair follicles are actually sensitive to too much testosterone and balding is the result. As discussed earlier there are studies which show that there is genetic predisposition to premature balding in men (before age 30) who are siblings of women with PCOS.
Follow simple tips for faster hair growth.
Reference:-

Stárka L, Cermáková I, Dusková M, Hill M, Dolezal M, Polácek V. Hormonal profile of men with premature balding, Exp Clin Endocrinol Diabetes. 2004 Jan;112(1):24-8.


Latest Publications and Research on Premature Balding
Please use one of the following formats to cite this article in your essay, paper or report:
APA

Dr. Susan Vinoth Pandian. (2018, June 08). Premature Balding. Medindia. Retrieved on Aug 17, 2022 from https://www.medindia.net/patients/lifestyleandwellness/hairloss/premature-balding.htm.

MLA

Dr. Susan Vinoth Pandian. "Premature Balding". Medindia. Aug 17, 2022. <https://www.medindia.net/patients/lifestyleandwellness/hairloss/premature-balding.htm>.

Chicago

Dr. Susan Vinoth Pandian. "Premature Balding". Medindia. https://www.medindia.net/patients/lifestyleandwellness/hairloss/premature-balding.htm. (accessed Aug 17, 2022).

Harvard

Dr. Susan Vinoth Pandian. 2021. Premature Balding. Medindia, viewed Aug 17, 2022, https://www.medindia.net/patients/lifestyleandwellness/hairloss/premature-balding.htm.
Do you wish to consult a Diabetologist for your problem? Ask your question
Dr. Hanitha Rajasekar
MD
4 years experience
Dr Clinic, Ramapuram, chennai
Dr. Manoj Kumar Shah
MBBS
12 years experience

Dr. Subhadeep Koner
MBBS
4 years experience

Dr. Balaji Patil
MD
9 years experience

View All