What is Body Odor?
Body odor (Skin odor) is an everyday problem faced by everyone. Antiperspirants and deodorants are chemical products that many of us use to combat sweat issues and control body odor. These highly advertised products with pleasant fragrances often come with harmful substances that may block the sweat glands or cause side effects on delicate skin. There are some methods in natureís storehouse which may help in eradicating body odor without harming the body.
What causes Body Odor?
Underarms and genitals are areas of the body that are laden with numerous Apocrine glands that secrete fatty sweat substances on which bacteria grow, producing a deep pungent aroma. Moist and warm environments aid bacterial and fungal growth, providing them with perfect temperatures to multiply. Some conditions like stress, anxiety, menstruation in women and anger cause increased sweating and therefore more odor. Some foods that are high in sulphur content like garlic and onions when eaten in high temperatures can make body odor stronger. Deficiency of some nutrients can hamper enzymatic activities in digestion, which in turn result in strong body odor. Naturally available remedies for body odor remove odor causing microbes, restore body enzymes and regulate sweating, thus keeping skin clean and healthy (1✔ ✔Trusted Source
Body odor in dermatologic diagnosis

Go to source).
Disclaimer: The home remedies suggested here are not a substitute for treatment by doctors. It is highly advisable to seek an expertís opinion. All the remedies listed here may not be suitable for everyone. It is recommended to check for allergies or do a patch test before using the remedy.
Home Remedies for Body Odor
Here are some home remedies for body odor.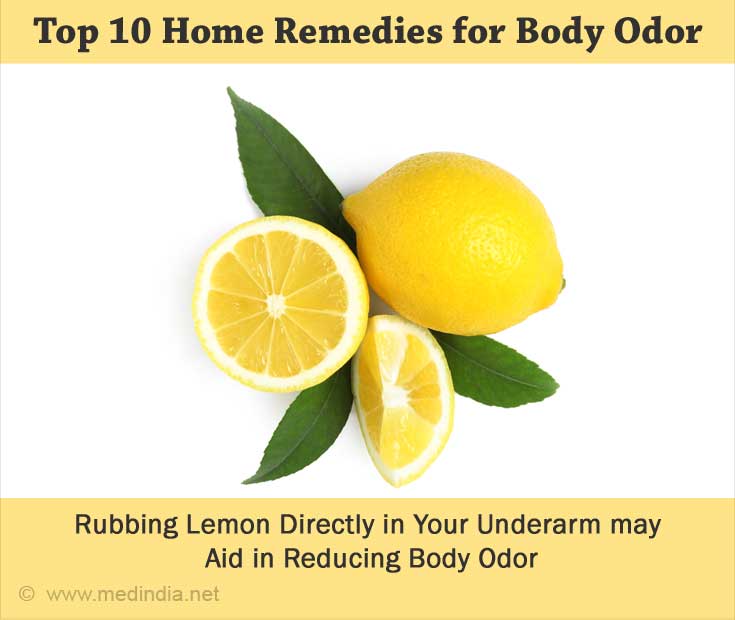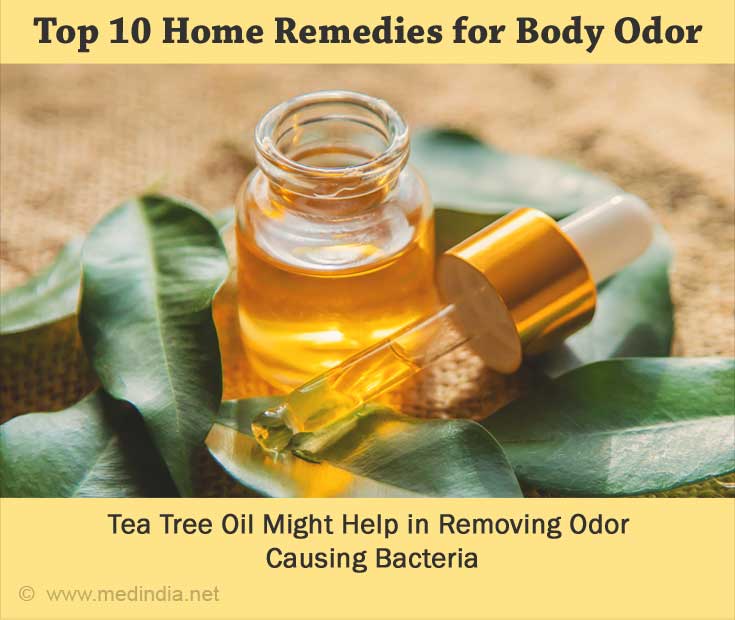 Advertisement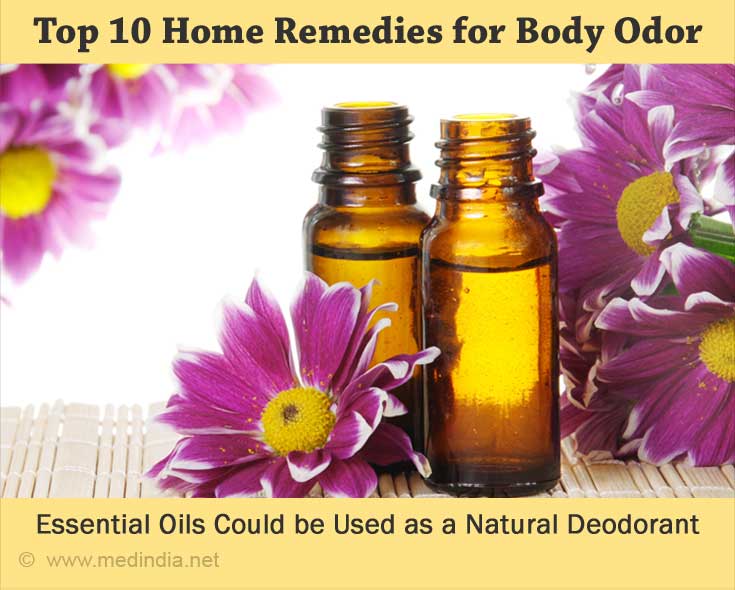 Advertisement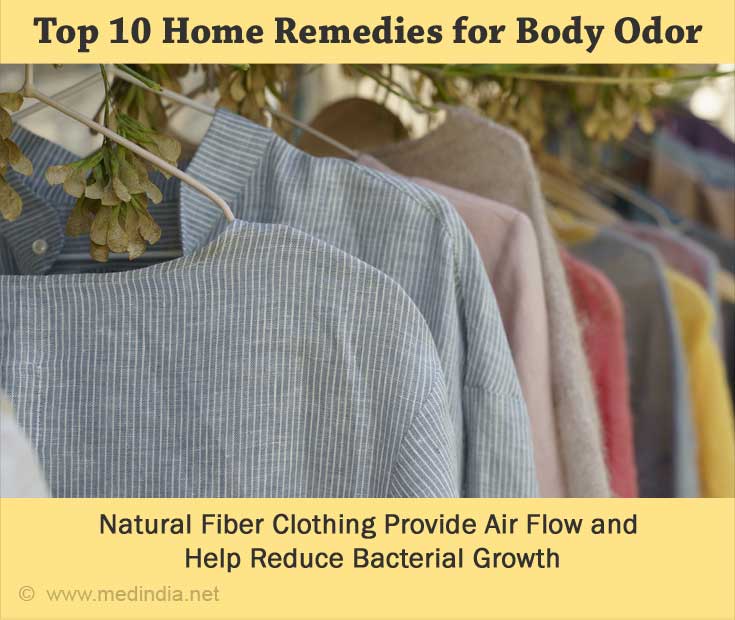 Some lifestyle changes and following a naturally hygienic routine could help greatly in controlling body odor and reviving an otherwise lost confidence. Follow these simple home tricks and face the world with pride, Naturally!