What is Diarrhea?
Diarrhea means loose, watery stools which occur frequently. It occurs when the intestines fail to absorb the liquids or when excess fluid leaks into the lumen.
The symptoms that may be associated with diarrhea include abdominal pain abdominal cramps, fever, bloating, blood in stool and fever. Depending on the cause, diarrhea may last for a day to several days.
If diarrhea lasts for less than 2 weeks, it is acute diarrhea. If it lasts longer than 4 weeks, it is called chronic diarrhea.
The causes of diarrhea include infection, medications, endocrine-related conditions, digestive disorders or malignancy.
Diarrhea is a frequent cause of death due to dehydration among children. Infections are the main cause of diarrhea in underdeveloped and developing nations.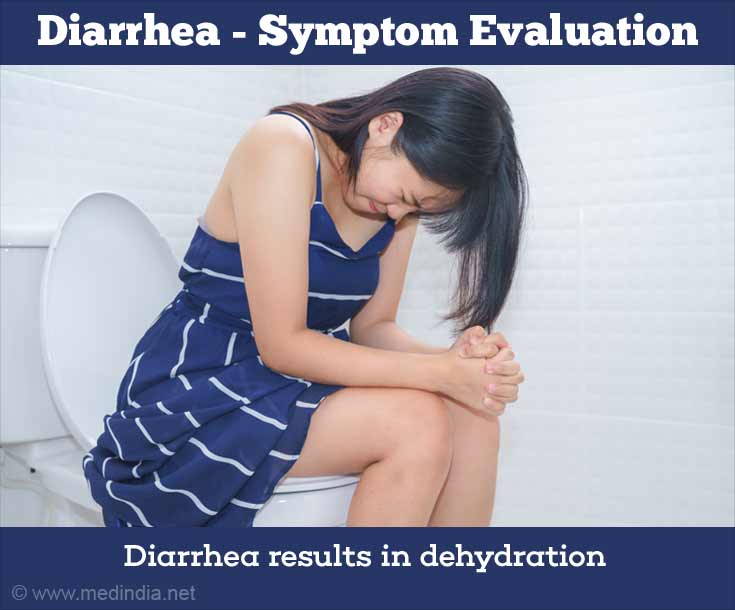 What are the Causes of Diarrhea?
The causes of diarrhea are:
Infections due to bacteria, virus and parasites can cause diarrhea. The patient gives a history of intake of possible contaminated food or water and may suffer from vomiting, fever and pain in the abdomen as well.
Bacterial Causes of Diarrhea
Viral Causes of Diarrhea
The viral causes of diarrhea include Norwalk virus, viral hepatitis and Cytomegalovirus. Rotavirus is the common causative agent of diarrhea among the children.  Cytomegalovirus often causes diarrhea in patients with reduced immunity. Viral diarrhea is usually self-limiting and does not require antibiotics.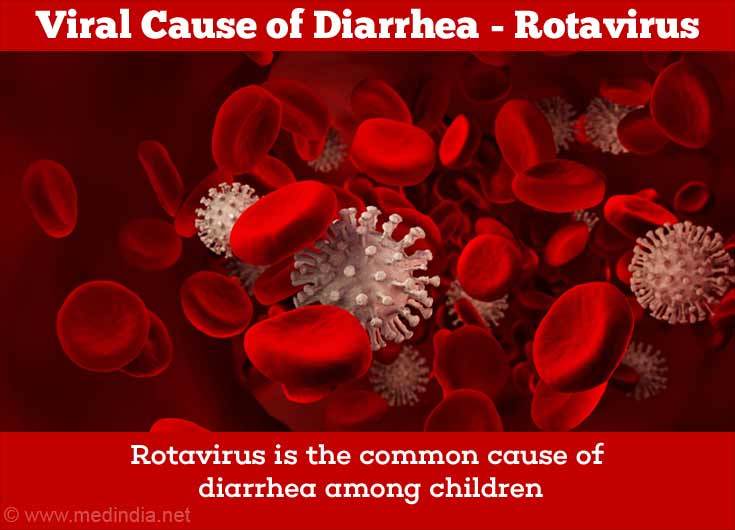 Parasitic Causes of Diarrhea
Giardia lamblia and Cryptosporidium are some of the parasites which cause diarrhea. Entamoeba histolytica produces dysentery.
Diarrhea due to Medications
Diarrhea can be a side effect of almost all oral medications. There are certain drugs which cause diarrhea by various mechanisms.
Drugs like citrates, sulfates, phosphates, magnesium containing laxatives and mannitol cause diarrhea due to osmotic water release into the lumen of the intestine.
A history of intake of the medications should be obtained from a patient with diarrhea. Diarrhea often reduces when the medication is stopped and replaced with a different medication.
Intestinal Disorders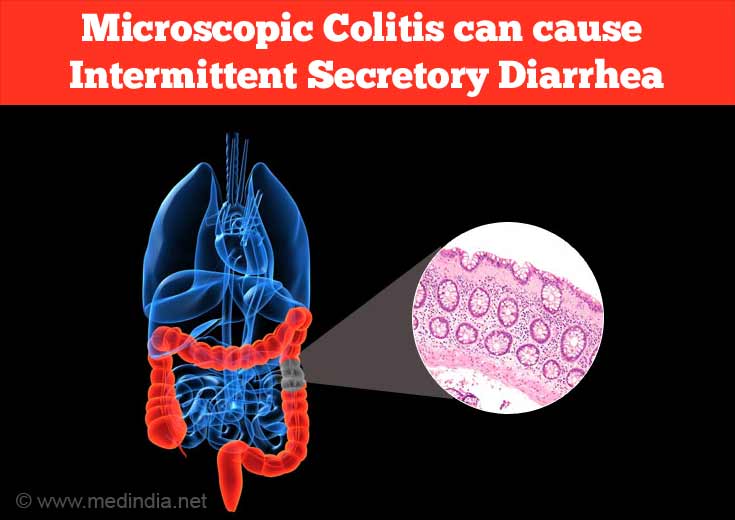 Neoplastic Diarrhea
Cancers like colon carcinoma and villous adenocarcinoma can cause diarrhea. The patient may give a history of severe weight loss.
Endocrine Causes of Diarrhea
Surgery-Related Causes
Diarrhea is common among patients after surgeries like gastrectomy (surgical removal of part or all of the stomach), cholecystectomy (gall bladder removal), vagotomy (removing part of the vagus nerve) and intestinal resection. A history of prior surgery is obtained from the patient. The surgical scar may be noted to confirm the cause of the diarrhea.
Other Causes
Diarrhea can also be caused due to anxiety, excess caffeine and alcohol consumption and radiotherapy.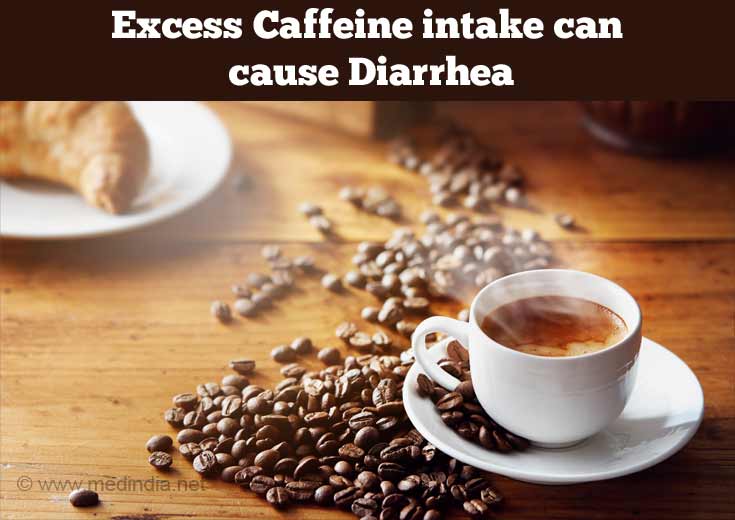 References:
Diarrhea -

(http://www.mayoclinic.org/diseases-conditions/diarrhea/basics/definition/con-20014025)

What causes diarrhoea? -

(http://www.healthdirect.gov.au/what-causes-diarrhoea)

Evaluating the Patient With Diarrhea: A Case-Based Approach -

(http://doi.org/10.1016/j.mayocp.2012.02.015)

Juckett, G. and R. Trivedi, Evaluation of chronic diarrhea. Am Fam Physician, 2011. 84(10): p. 1119-26.
Harrison's Principles of Internal Medicine 19th edition
Latest Publications and Research on Diarrhea Symptom Evaluation