About

Bleeding gums is a condition in whichblood leaks from the gums and the spaces between the teeth. It is mainly due toinadequate plaque removal from the teeth at the gum line. Bleeding gums can be detrimental to the overallhealth.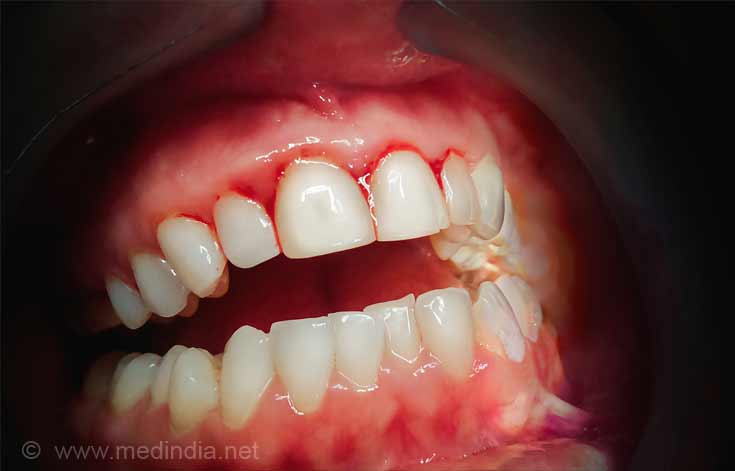 Bleedinggums is one of the most common conditions affecting the oral cavity. TheChinese noticed bleeding gums as early as 2500 BC. They termed the associateddiseases as 'Ya-Kon' which meansdiseases of the soft tissue surrounding the teeth.
Bleedinggums indicates a slowly progressing disease of the gums, which may furtherinvolve the bone supporting the teeth and ultimately result in tooth loss. Inaddition to bleeding, the patient often has pain and bad breath.
Thecauses of bleeding gums vary from local conditions like inflammation of thegums and trauma, to conditions affecting the whole body like vitamin C orvitamin K deficiency, the use of blood thinning medications, or even leukemia.
The gums stop bleeding following treatment of theunderlying condition. The patient is advised to maintain good oral hygiene.Local astringent solutions may provide some relief.
Post a Comment
Comments should be on the topic and should not be abusive. The editorial team reserves the right to review and moderate the comments posted on the site.