What are the Symptoms of Hypothyroidism?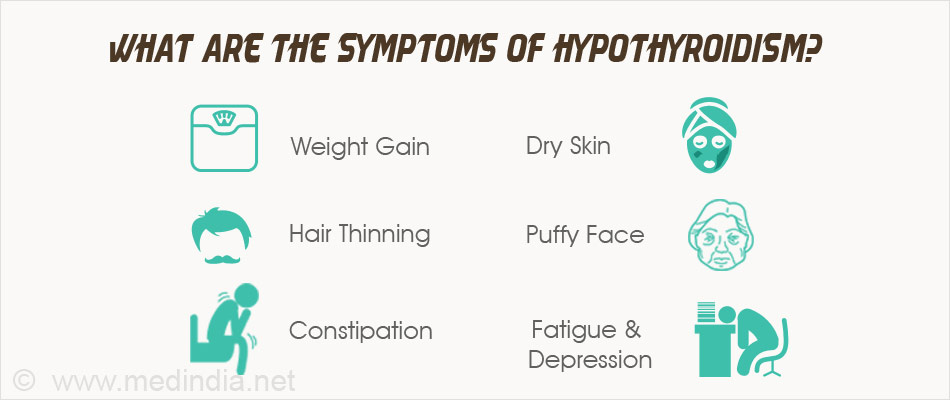 Symptoms of hypothyroidism are subtle and often non-specific. Common symptoms include-
Lethargy
Constipation
Cold intolerance
Stiffness and cramping of muscles
Carpal tunnel syndrome
Menorrhagia
Decreased appetite
Weight gain
Dry skin
Dry hair
Dull expressionless face
Sparse hair
Periorbital puffiness
Large tongue
Pale, doughy and cool skin
Post a Comment
Comments should be on the topic and should not be abusive. The editorial team reserves the right to review and moderate the comments posted on the site.