Processed Foods - Myth dispelled
Convenience foods are often associated with the word –"unhealthy". But it is not the case. Many convenience foods are healthy and nutritious too. It is not always that convenience foods are manufactured in a large factory with large equipment.(2✔)
On the contrary the preliminary preparations made by the home maker also contribute to making convenience foods. The major advantage of them is saving both time and energy of the individual. As well as dispensing off with preliminary equipment and going through the drill of preliminary preparations like washing, cleaning, peeling, cutting, grating and shredding.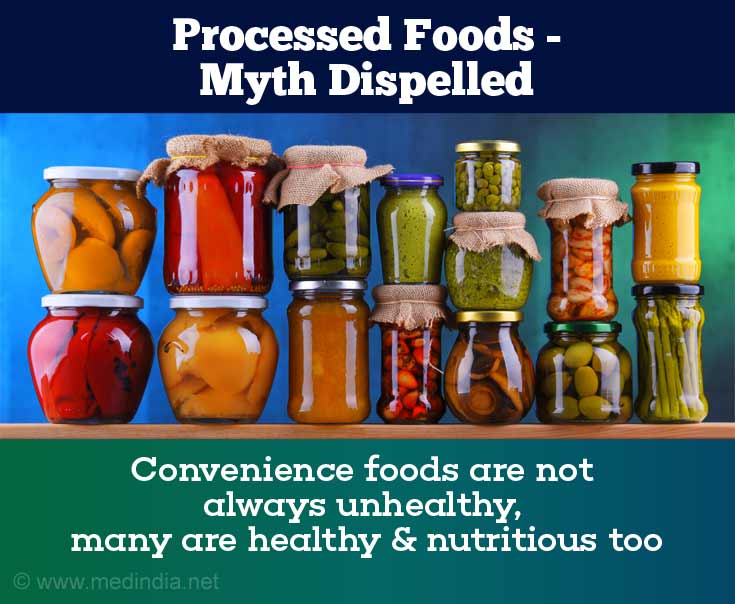 Home scale convenience foods are those that are prepared by sun drying, pounding, cooking in sugar syrup, preservation in salt, spices and oil. Convenience foods are also made at a large scale with proper packaging aimed at the market are commercially prepared foods. Idli mixes, dosa mixes, potato chips, canned foods and heat processed foods are in this category.
Post a Comment
Comments should be on the topic and should not be abusive. The editorial team reserves the right to review and moderate the comments posted on the site.