L A S E R (Light Amplification Stimulated Emission of Radiation) THERAPY
LASER is used in Combination with Infra Red. Usually Helium Neon L A S E R is used.(3)
Treatment is done in two ways:
Direct contact (directly over the skin)
Distance contact (5cm away from the skin)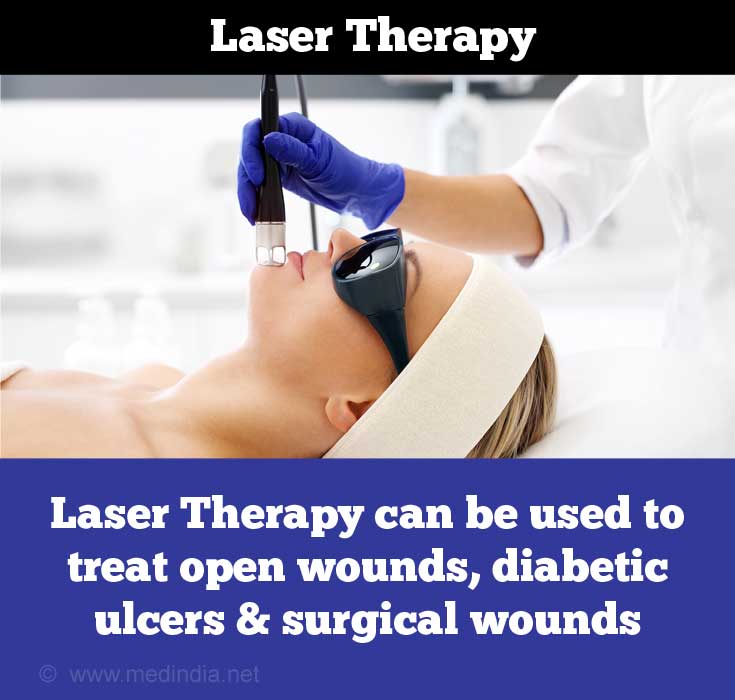 Where Useful?
Open wounds
Pressure ulcers
Pain
Where it should not be used?
Advantages of Mild Type Laser Treatment
Pain is relived
Healing is faster
Precautions Necessary When Using Lasers
Post a Comment
Comments should be on the topic and should not be abusive. The editorial team reserves the right to review and moderate the comments posted on the site.
View More Comments