About
Until very recently, infection with the Hepatitis C Virus (HCV) had been very difficult to treat, but new treatments now result in curing the disease in up to 95% of cases. Over 18 million Indians are infected with HCV, a disease that often leads to chronic liver failure, cirrhosis, and liver cancer. Cirrhosis (scarring of the liver) and liver cancer are major indications for liver transplant worldwide.
Previously, interferon and ribavirin were the only available treatments for HCV. Interferon is an immunomodulator drug that stimulates the body's immune system to fight off the virus. Ribavirin interferes with the virus's ability to replicate its genetic code. Unfortunately, this combination of medicines is poorly tolerated due to side effects (flu like symptoms, depression leading to suicidal thoughts, and anemia) and overall is effective in only 40% of cases.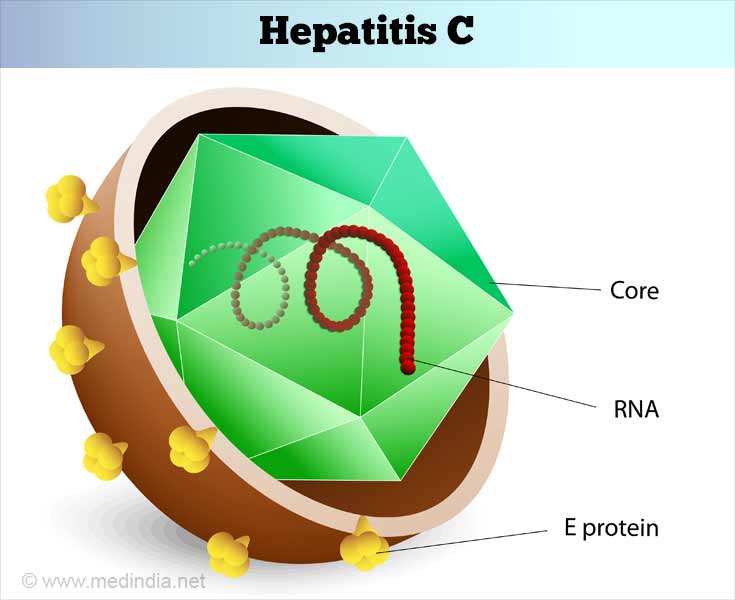 New HCV treatments started to become available in 2011 with the introduction of the protease inhibitors telaprevir and boceprevir. These oral medications, when used in combination with interferon/ribavirin, resulted in complete eradication of the virus in up to 80% of cases and had fewer side effects than previous interferon/ribavirin regimens. More recently, other "direct acting antivirals" (DAAs) such as sofosbuvir have come into the market and a new era of interferon-free HCV treatment has emerged. Clinical studies show that various combinations of these medicines can cure HCV in up to 90% of cases.
Although doctors are still investigating which combinations of these new treatments for HCV are optimal for a given patient, the main problem is that these drugs are extremely expensive. Sofosbuvir, for example, costs $84,000-$168,000 USD for a treatment course, depending on the duration needed for a given HCV genotype.
Causes of Hepatitis C
Hepatitis C is primarily contracted by exposure to contaminated blood or blood products. Intravenous drug users, recipients of multiple transfusions (e.g., trauma victims or dialysis patients), and people requiring regular infusions of blood products (e.g., hemophiliacs) are at highest risk. It is exceedingly unlikely to acquire HCV through routine physical contact, contaminated food or water, or even intimate sexual contact.
The risk for HCV infection via blood and blood products has decreased significantly since the introduction of HCV antibody screening procedures employed by all hospitals and clinics.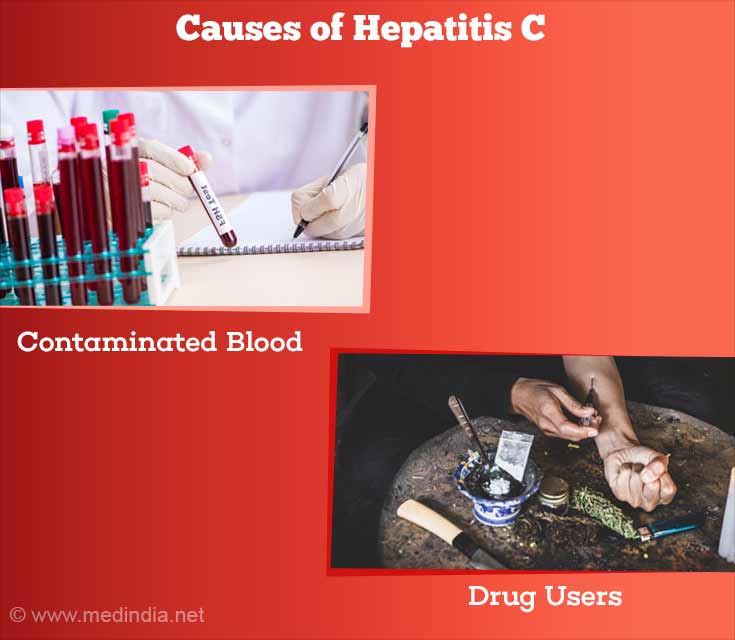 Symptoms of Hepatitis C
Symptoms of HCV infection include flu-like malaise and fatigue, and other symptoms related to chronic liver failure in cases of advanced HCV cirrhosis. Most often, infected people are completely asymptomatic and can remain so for several decades of chronic infection.
Diagnosis of Hepatitis C
HCV infection is diagnosed with an anti-HCV antibody blood test. HCV antibody-positive patients then undergo a PCR (polymerase chain reaction) blood test to directly assay for the presence of the virus and to quantitate how much virus is circulating in the blood stream (the so-called "HCV viral load"). The HCV PCR test distinguishes people who have been exposed to the virus but have successfully cleared if from their bodies with an immune system response (HCV antibody-positive, PCR negative) from people who have chronic infection (HCV Ab+, HCV PCR+). The actual viral load figure does not necessarily correlate with disease severity, but can be used to measure response to a particular anti-HCV drug regimen.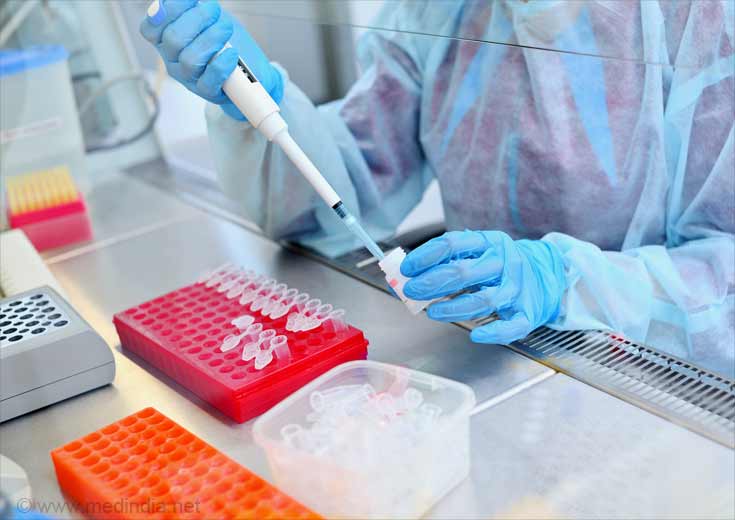 Treatment for Hepatitis C
There is currently no vaccine available for HCV.
As stated above, interferon/ribavirin regimens had been the mainstay of treatment, but now many much more effective and better-tolerated treatment regimens exist. Different combination regimens are used to treat HCV infection based on the genotype of HCV and specific patient factors. There is also a robust pipeline of newer HCV treatments such that within the next few years, individualized therapeutic combinations can be offered to maximize the chance for cure and minimize the side effects.
References:
McHutchison JG, Manns MP, Muir AJ, et al. (2010). "Telaprevir for previously treated chronic HCV infection". N Engl J Med 362 (14): 1292–303. doi:10.1056/NEJMoa0908014. PMID 20375406
Poordad, F, et al. (March 2011). "Boceprevir for Untreated Chronic HCV Genotype 1 Infection". N Engl J Med. 364 (13): 1195–206. doi:10.1056/NEJMoa1010494. PMID 21449783
Gane EJ, Stedman CA, Hyland RH, Ding X, Svarovskaia E, Symonds WT, Hindes RG, Berrey MM (January 2013). "Nucleotide polymerase inhibitor sofosbuvir plus ribavirin for hepatitis C". N. Engl. J. Med. 368 (1): 34–44. doi:10.1056/NEJMoa1208953. PMID 23281974
Latest Publications and Research on New Treatments for Hepatitis C