What is Mushroom Allergy?
Mushrooms are often considered as a delicacy and sought after for their nutritious and flavorful qualities, but a few people experience adverse reactions from eating them.(1✔) These adverse effects can be classified into three types: intolerance, allergy and poisoning.
Allergies cause an immediate response that can even be severe, while intolerance merely creates a discomfort or slight feeling of illness. Poisoning is caused by eating toxic mushrooms and displays classic symptoms depending on the type of toxic mushroom ingested.(2✔)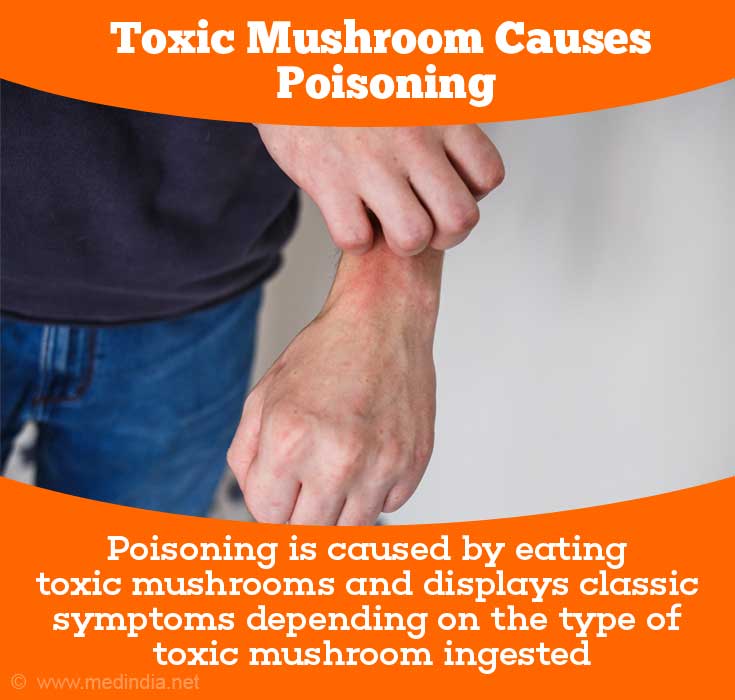 The primary cause of mushroom allergy is that the body interprets the mushroom proteins to be foreign. The immune system releases IgE antibodies to combat these foreign proteins and this causes the release of a chemical called histamine.(3✔) The release of histamine can cause a variety of symptoms related to allergy. The allergic reaction is caused either by eating mushrooms or inhalation of the spores.
Different species of mushrooms from Shiitake mushrooms to button mushrooms are capable of causing various signs and symptoms.(4✔)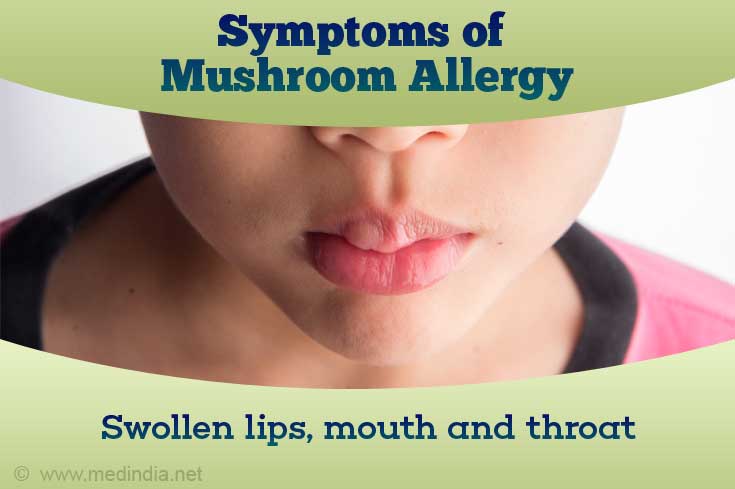 The most obvious method to detect an allergy to mushrooms is to observe the symptoms of the allergy after consuming the mushrooms. For a more concrete diagnosis, a food allergy test is performed. During this test, a minute amount of the mushroom protein is injected into the skin. If any inflammation or redness is observed, the patient is tested positive for mushroom allergy. At all times during the test, the doctors should be prepared to treat any adverse reaction that could occur during the test.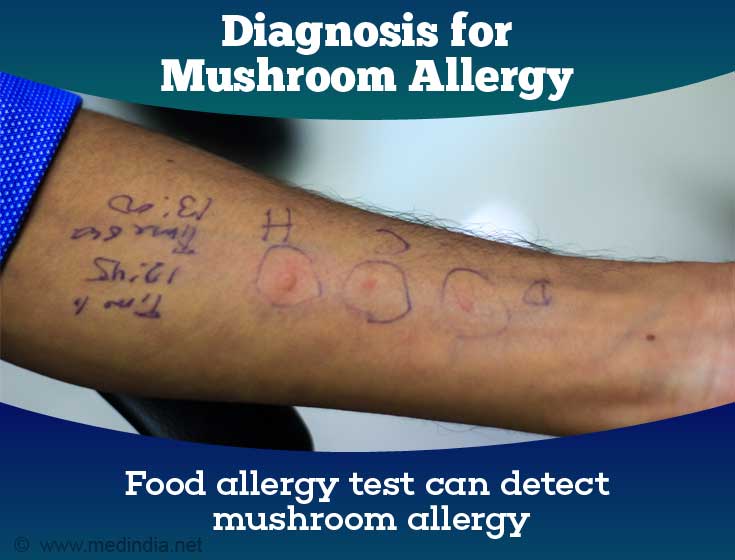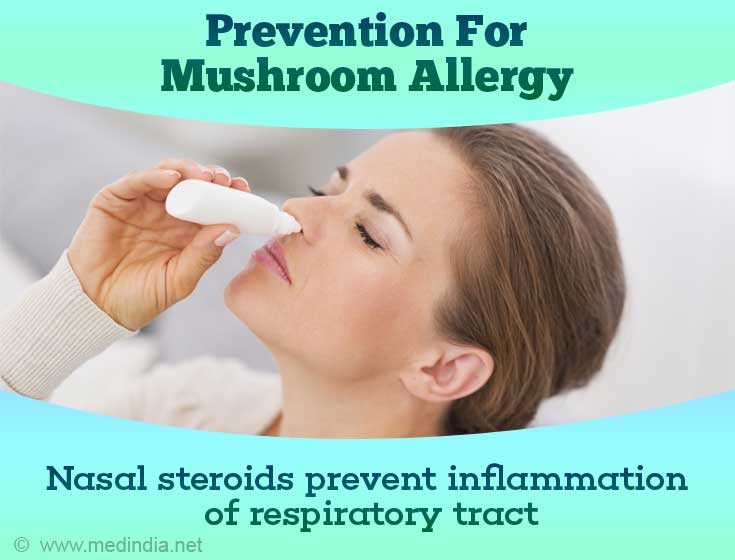 Health Tips
References:
Mushroom allergy -

(http://www.ncbi.nlm.nih.gov/pubmed/3278649)

Mushroom poisoning: retrospective analysis of 294 cases -

(https://www.ncbi.nlm.nih.gov/pmc/articles/PMC2882543/ )

Allergy and Immunology Glossary -

(https://acaai.org/resources/information/allergy-glossary)

Diseases and Competitor Moulds of Mushrooms and their Management -

(http://nrcmushroom.org/Disease___Competitor_Moulds__Dr._S.R._Sharma_.pdf)

Mushroom Poisoning -

(https://www.betterhealth.vic.gov.au/health/healthyliving/fungi-poisoning)

Food Poisoning | Mushroom Poisoning -

(https://familydoctor.org/condition/food-poisoning-mushroom-poisoning/)
Latest Publications and Research on Mushroom Allergy