Treatment of Blocked Tear Duct
The cause of blocked tear duct determines the treatment option, which may vary from simple conservative methods to surgery.
Conservative treatment of blocker tear duct -
Congenital tear duct blockage often clears by 6 months of age. If the blockage does not clear up on its own, the doctor recommends massage of the lacrimal sac area for 2 to 3months.
If an infection is suspected, the doctor prescribes antibiotics.
Probing and irrigation with saline water -
The doctor flushes a saline solution through the tear drainage system or uses a probe that is inserted through the tiny drainage holes at the corner of your eye (puncta). During this procedure, the puncta usually dilate and if the problem is a narrowed puncta, this probing may resolve the problem. This procedure may require anesthesia. Sometimes, a small tube or stent needs to be placed in the tear duct to keep it open.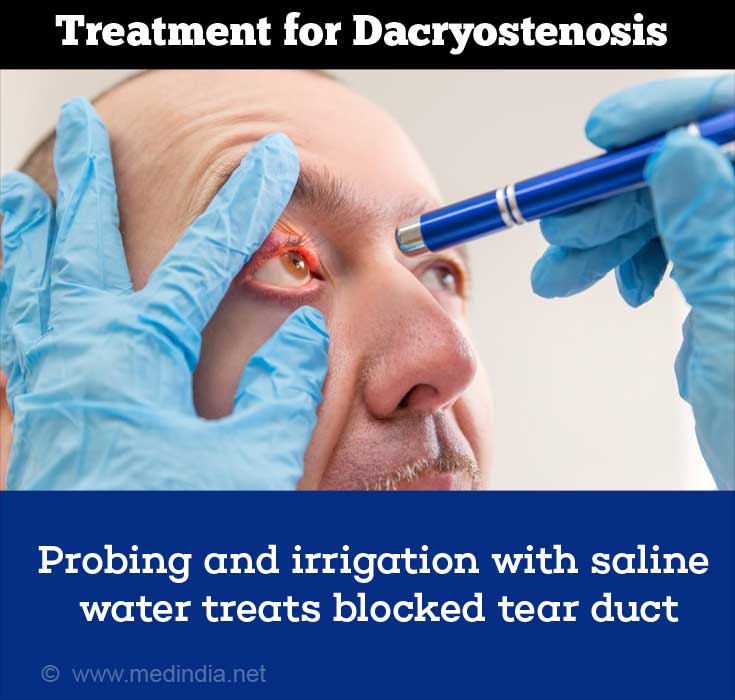 Surgery -
It is usually the treatment of choice for adults and older children with acquired blocked tear ducts. It is used after other treatment options have failed. If prolonged treatment is not opening the tear duct, a minor surgery such as dacryocystorhinostomy has to be done to open the duct. This surgery involves reconstructing the passageway to re-establish normal tear drainage, and stop the overflow onto the cheek.(5✔, 1✔)
Help in Early identification of Diabetic Retinopathy
Start screening for diabetic retinopathy and other eye problems in your Clinic or Hospital We offer an online seamless solution that can benefit the patients. Please fill the form and submit it to us and a representative will call you and Discuss your requirements
Post a Comment
Comments should be on the topic and should not be abusive. The editorial team reserves the right to review and moderate the comments posted on the site.