About
Fibroid in Uterus also called uterine fibroid, uterine leiomyoma, myoma, fibromyoma, leiofibromyoma, fibroleiomyoma, and fibroma is a non-cancerous tumour that takes origin from the smooth muscle layer (myometrium) and the neighbouring tissue of the uterus.
Fibroids are the commonest tumours in the uterus as well as in the female body.
They may cause abnormal vaginal bleeding, pelvic pain, urinary and intestinal symptoms.
Fibroids may cause complication in pregnancies.
Pelvic examination and ultrasonography aid in diagnosis.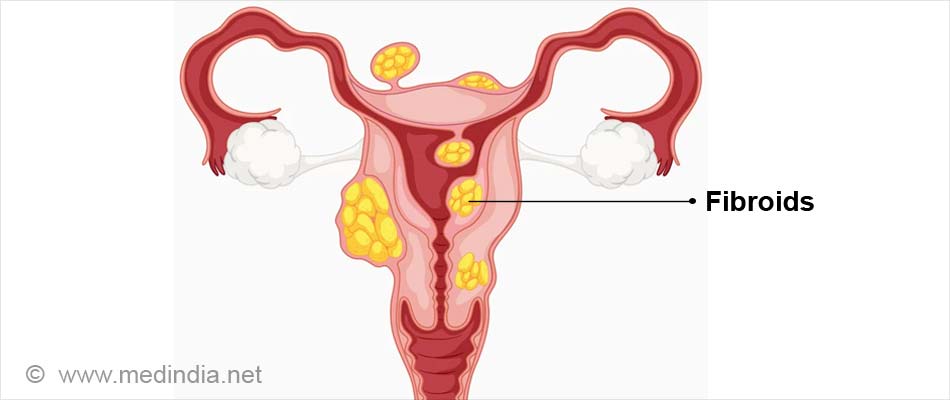 Treatment modalities include oral contraceptives, hormone therapy to shrink fibroids, and surgical procedures such as hysterectomy or excision of the fibroid itself. Surgery these days can be customized to the patients needs.
Asymptomatic fibroids do not need treatment.
Reference:
Shaw's Textbook of Gynecology, 14/E by V.G. Padubidri, Shirish N. Daftary
The Merck Manual of Diagnosis and Therapy Eighteenth Edition
Latest Publications and Research on Fibroids in Uterus