What is Ear Blockage?
Ear blockage or blocked ear is a clogged-like feeling in the ear due to a problem in the external ear canal or the middle ear.(1✔)
The ear consists of the outer ear, middle ear and inner ear. The outer ear has the large cartilaginous part called the pinna. The pinna leads into a short canal, at the end of which is the eardrum or tympanic membrane. The eardrum is a thin membrane that separates the external ear from the middle ear. The middle ear contains three small bones which play an important role in the transmission of vibrations from the external to the internal ear. The middle ear is connected to the back of the nose via the Eustachian tube, which helps to equalize the pressure on either side of the eardrum. The inner ear contains the organ for hearing and balance.(2✔)
A feeling of ear blockage may occur when the external or the middle ear is affected. Causes of ear blockage include: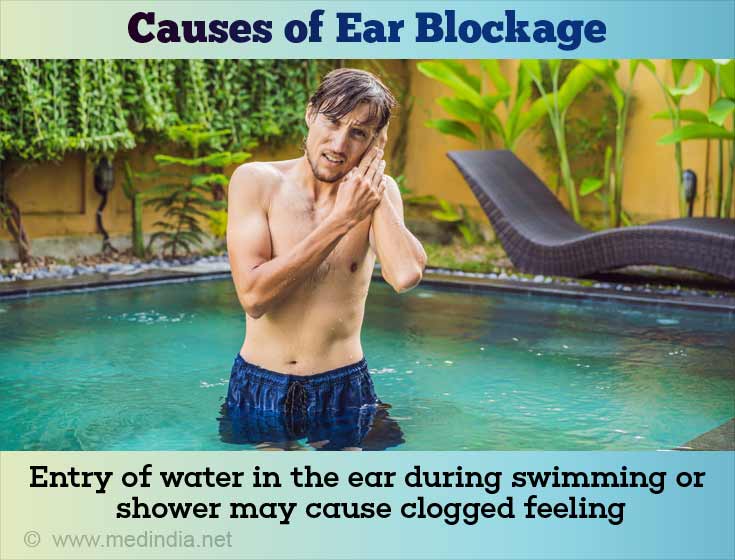 Symptoms of ear blockage usually occur only on the affected side and include: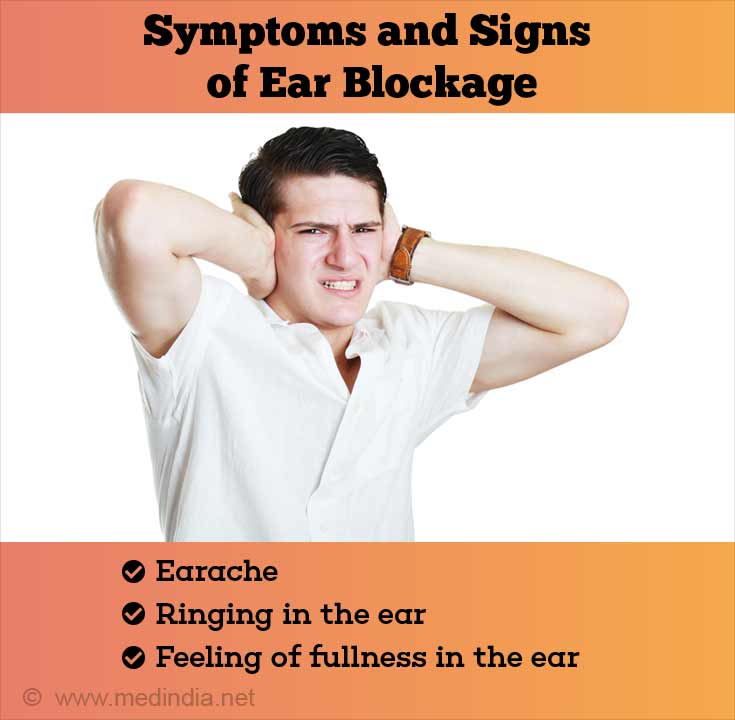 Diagnosis of ear blockage is based on medical history obtained from the patient and examination of the ear. The doctor may examine the external ear with an instrument called an otoscope and look out for conditions like foreign body or inflammation.
Treatment of ear blockage depends on the cause.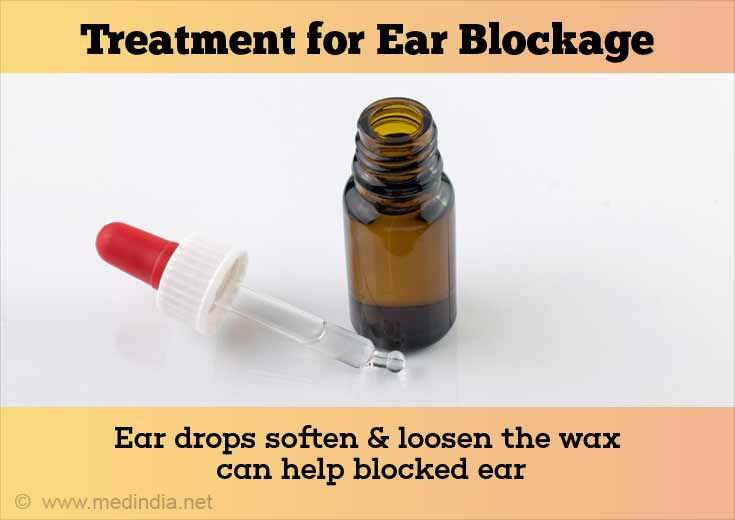 Here are some ways in which you can prevent ear blockage:
Reference:
Ear Wax Buildup & Blockage -

(https://my.clevelandclinic.org/health/diseases/14428-ear-wax-buildup--blockage)

Anatomy and Physiology of the Ear -

(https://www.stanfordchildrens.org/en/topic/default?id=anatomy-and-physiology-of-the-ear-90-P02025)

Earwax Blockage -

(https://www.mayoclinic.org/diseases-conditions/earwax-blockage/symptoms-causes/syc-20353004)

What You Need To Know About Earwax -

(https://www.medicalnewstoday.com/articles/248934.php)

Why Does My Ear Feel Clogged? -

(https://www.healthline.com/health/why-does-my-ear-feel-clogged)

Eight Home Remedies For Unclogging Your Ears -

(https://www.medicalnewstoday.com/articles/319421.php)
Latest Publications and Research on Ear Blockage