What is Delirium?
"Mental health needs a great deal of attention. It's the final taboo and it needs to be faced and dealt with." - Adam Ant
Delirium is a sudden disturbance in mental function that causes confusion and decreased awareness of one's environment.
Delirium, or acute confusional state, is a sudden, severe and serious disturbance in brain function that results in confusion, decreased awareness of one's environment, and impaired focus. Although delirium can occur in any age group, it is most common in the elderly. It is not a disease per se, but a syndrome of similar symptoms that can be caused by various ailments. These symptoms associated with delirium typically fluctuate during the course of illness. Delirium is very common in the ICU and during palliative care and can be fatal if not picked up early, so prompt diagnosis and management is of utmost importance.
Types of Delirium
Delirium is typically classified into 3 subtypes: hyperactive, hypoactive and mixed. Some special scenarios also exist, such as delirium tremens, excited delirium, post-operative delirium etc.
Hyperactive
In this type of delirium, patients are agitated, aggressive and frequently hallucinate; Up to 22% of patients with delirium have the hyperactive type.
Hypoactive
Up to 50% of delirium cases may be hypoactive. This type of delirium is characterized by a state of reduced awareness of surroundings, decreased muscle movements, lethargy, indifference and neglect of things happening around, which can often be mistaken for depression. It is necessary to properly diagnose this state, because it has a higher rate of mortality than hyperactive delirium.
Advertisement
Mixed
The mixed form of delirium exhibits features of both of the above states, often in a fluctuating manner.
Excited Delirium
Excited delirium is a unique form of acute delirium that usually occurs in drug abusers. It manifests as sudden onset of bizarre behaviour, fear, paranoia, aggression and sudden death. Patients in excited delirium often feel the urge to indulge in violent activities, resulting in being apprehended by the law. Excited delirium is still under investigation and the molecular reasons behind it are being studied.
ICU Delirium
It can affect almost one out of four patients admitted to the ICU, but the incidence can be higher depending on the type of patients being admitted. ICU delirium occurs due to various causes, as most patients in the ICU already have severe medical and/or surgical conditions. It may manifest as any of the three forms of delirium.
Delirium Tremens
Delirium tremens (alcohol withdrawal delirium) is caused because of withdrawal of alcohol in people who have become dependent on it. It can also be caused by concurrent infection or illness in alcoholics. It commonly manifests as tremors, agitation and confusion.
Operation Related Delirium
There are many reasons for delirium occurring before, during or after an operation. These include:
Before operation: Pre anaesthetic medications, electrolyte imbalance
During operation: Sedatives, opioids, anticholinergics
After the operation: Low BP, low oxygen levels, withdrawal effect of medications
Post-operative psychosis: Depression, hallucination, mania, impulsivity, loss of understanding of reality may occur in people following surgery, collectively called post-operative psychosis. This is a major cause of hospitalization, but the reasons and pathology behind it are poorly identified till date.
Advertisement
Causes of Delirium
Delirium can be caused by substance abuse or withdrawal, or due to general medical conditions.
The common causes of delirium include:
Infections such as meningitis, encephalitis, septicaemia etc
Stroke
Metabolic problems
Medication related:

Anticholinergic such as atropine, commonly used to treat organophosphorus poisoning
Sedatives
Opioids
Centrally acting anti-hypertensives
Anti-allergy medication
Steroids
Anti Parkinson's treatment such as levodopa

Post operative state
Deficiency of glucose in the blood
Hypoxia or deficiency of oxygen in the blood
Substance abuse, such as alcohol, cannabis, heroin etc.
Alcohol withdrawal delirium – also called delirium tremens
Sleep deprivation
Structural problems in the brain
Severe vitamin deficiencies
Heart, liver, kidney or thyroid failure
After seizures
Causes of Hypoactive Delirium:
Hypoxia
Metabolic disturbances
Anticholinergic medication
Causes of Hyperactive Delirium:
Alcohol withdrawal
Drug intoxication
Medication related
Risk Factors of Delirium include:
Use of physical restraints
Malnutrition
Catheterization of the bladder
Any treatment-related event
Use of 3 or more medications
Related psychiatric disorder
Old age
Advertisement
Signs and Symptoms of Delirium
The signs and symptoms of delirium are many and may vary with the type of delirium, but they can generally be said to be as they are listed below:
Main Symptoms
Change of the level of consciousness – Consciousness level may be highest during the morning and may worsen during the night – called the "sundowning" phenomenon
Difficulty in maintaining attention
Changes in feeling and perception
Disorientation to time, place and person
Illusions
Hallucinations
Altered behaviour
Changes in movement – depending on the subtype of delirium
Incoherent, irrelevant speech
Tremors (particularly in delirium tremens)
Cloth picking behaviour
Emotional changes – patients with delirium may go through the whole gamut of emotions in a short time
An inner feeling of restlessness, manifested outside as restless movements of the body
Diagnosis of Delirium
The diagnosis of delirium is purely clinical. Many clinical scoring systems are available to aid in the diagnosis. It is important to differentiate delirium from dementia.
The diagnosis of delirium is purely clinical. It is not detected by any laboratory test or radiological investigation. A thorough clinical examination focussing on the central nervous system, which includes testing for movements, sensations and higher functions, is imperative to arrive at the diagnosis. There are a few tools which make it easier to diagnose delirium, such as:
Confusion Assessment Method
Delirium Symptom Interview
Delirium rating scale
Memorial Delirium Assessment Scale
DSM 5 criteria
The DSM V criteria provide the cornerstone in diagnosing delirium. These include:
Disturbance of consciousness
Change in cognition that is not due to dementia.
Sudden onset, fluctuating disturbance
Evidence from the clinical examination or laboratory testing that it is caused by a direct consequence of a general medical condition, an intoxicating substance, medication use, or more than one cause.
Although laboratory investigations cannot diagnose delirium, they may be helpful in finding out the cause of delirium or to rule out alternative diagnoses. Some of the laboratory tests that may be helpful are:
Blood investigations:
Complete metabolic profile
Blood ammonia level
ABG (arterial blood gas)
Toxicology screening for alcohol and recreational drugs
Liver function tests
Kidney function tests
Thyroid function tests
Magnesium and other electrolytes
Vitamin levels in the blood
Other investigations that may be useful are:
Chest X ray
CT scan of the brain
MRI scan of the brain
EEG (Electro Encephalogram)
Lumbar Puncture and CSF analysis
Mental Status Tests
Urine analysis
It is necessary to differentiate between delirium and dementia, as one may masquerade as the other. Dementia is a chronic, mostly irreversible, progressive disease occurring over months and years, that severely affect the daily functioning of patients due to loss of ability to think, reason or control their emotions clearly. It is associated with a chronic degeneration of the brain. There are many types of dementia, which include:
Alzheimer's disease
Vascular dementia (multi-infarct dementia)
Lewy body dementia
Fronto temporal dementia, and others
Treatment for Delirium
The treatment of delirium involves both supportive therapy and pharmacological therapy.
The treatment of delirium basically depends on identifying the cause of delirium and treating it. Treatment may be broadly categorized into two complementing methods of care:
Supportive therapy
Monitoring of the patient's fluid and nutrition status and treating accordingly
Reorientation methods
Avoiding Physical Restraints correction of sensory deficits
Behaviour modification
Psychiatric consultation
Pharmacologic therapy
Neuroleptics (Also called antipsychotics)

Haloperidol
Risperidone
Olanzapine etc

Sedatives (short acting)
Cholinesterase inhibitors
Thiamine, which is mostly prescribed for alcohol withdrawal delirium
Vitamin B 12, if its deficiency is identified
Antidepressants
Specific therapy for the underlying cause
Medindia adheres to strict ethical publishing standards to provide accurate, relevant, and current health content. We source our material from reputable places such as peer-reviewed journals, academic institutions, research bodies, medical associations, and occasionally, non-profit organizations. We welcome and value audience feedback as a part of our commitment to health literacy and informed decision-making.
The Journal Of The American Medical Association
Excited Delirium -

(http://www.ncbi.nlm.nih.gov/pmc/articles/PMC3088378/)

Delirium tremens -

(https://medlineplus.gov/ency/article/000766.htm)
Please use one of the following formats to cite this article in your essay, paper or report:
APA

Dr. Abdul Aziz Salar. (2016, July 25). Delirium - Types, Causes, Symptoms, Signs, Diagnosis, Treatment. Medindia. Retrieved on Oct 01, 2023 from https://www.medindia.net/patients/patientinfo/delirium.htm.

MLA

Dr. Abdul Aziz Salar. "Delirium - Types, Causes, Symptoms, Signs, Diagnosis, Treatment". Medindia. Oct 01, 2023. <https://www.medindia.net/patients/patientinfo/delirium.htm>.

Chicago

Dr. Abdul Aziz Salar. "Delirium - Types, Causes, Symptoms, Signs, Diagnosis, Treatment". Medindia. https://www.medindia.net/patients/patientinfo/delirium.htm. (accessed Oct 01, 2023).

Harvard

Dr. Abdul Aziz Salar. 2016. Delirium - Types, Causes, Symptoms, Signs, Diagnosis, Treatment. Medindia, viewed Oct 01, 2023, https://www.medindia.net/patients/patientinfo/delirium.htm.
Latest Publications and Research on Delirium
Do you wish to consult a Psychiatrist for your problem? Ask your question
Dr. Kandasamy V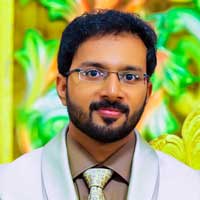 MBBS, MD
3 years experience
Sugham Health Centre , Near Tirunelveli junction , Tirunelveli
Dr. Ikhlaq A Choudhary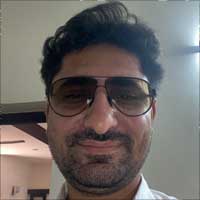 MD, DPM
11 years experience
Health Square Mohali, Near Buffet Hut, Mohali
Dr. Srinivas Kandregula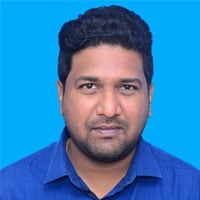 MBBS, MD
10 years experience

Dr. Sandesh Pasumarthy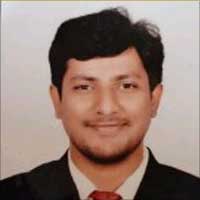 MBBS, MD, Fellowship in sexual medicine, Certificate in diabetes mellitus
7 years experience
Jharmari, Near park hospital , Jharmari
View All