Brain Tumor - Side Effects
Treatment may damage healthy cells and tissues, unwanted side effects are common. These side effects depend on many factors, including the location of the tumor and the type and extent of the treatment. Side effects may not be the same for each person, and they may even change from one treatment session to the next. Some of the common side effects are:
Tiredness or weakness
Edema due to accumulation of cerebrospinal fluid in the brain.
Infections
Vomiting and nausea
Hair loss occurs after the treatment.
Some people develop a skin reaction; similar to sunburn sometimes the treated area becomes red and sore or itchy.
Anemia and breathlessness are common symptoms of chemotherapy.
Brain surgery damages normal tissues and the patient may have problem thinking, speaking and seeking normally.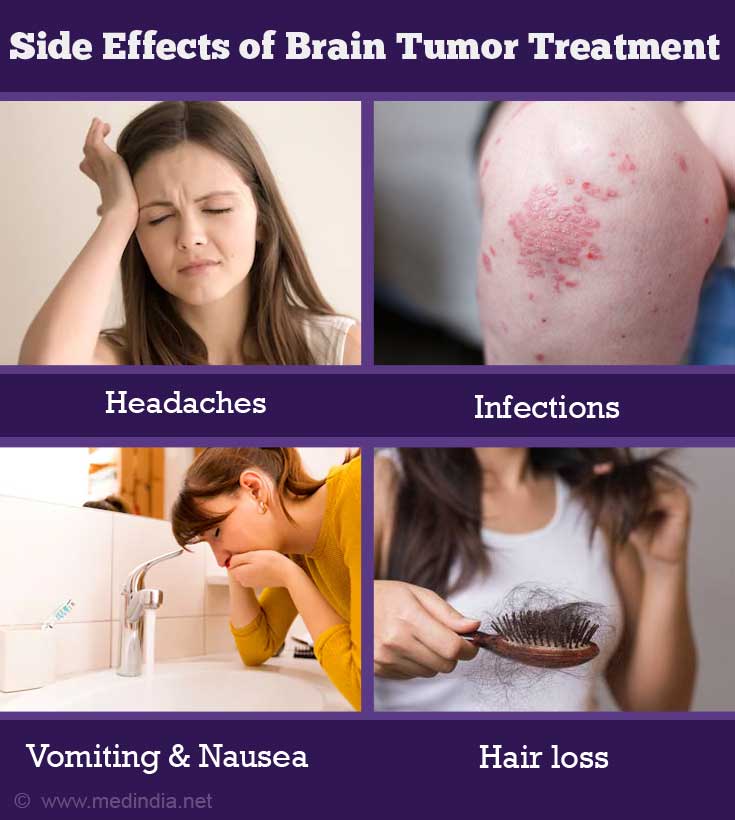 Brain Tumor - References
Post a Comment
Comments should be on the topic and should not be abusive. The editorial team reserves the right to review and moderate the comments posted on the site.
View More Comments