Heart Attack - Prevention
Lifestyle changes, taking medications properly, and having regular heart checkups is the best way to prevent heart attacks.
Measures to prevent heart attack will include measures to lower the risk of coronary artery disease, as it is the most common cause of heart attack. Measures include making lifestyle changes like: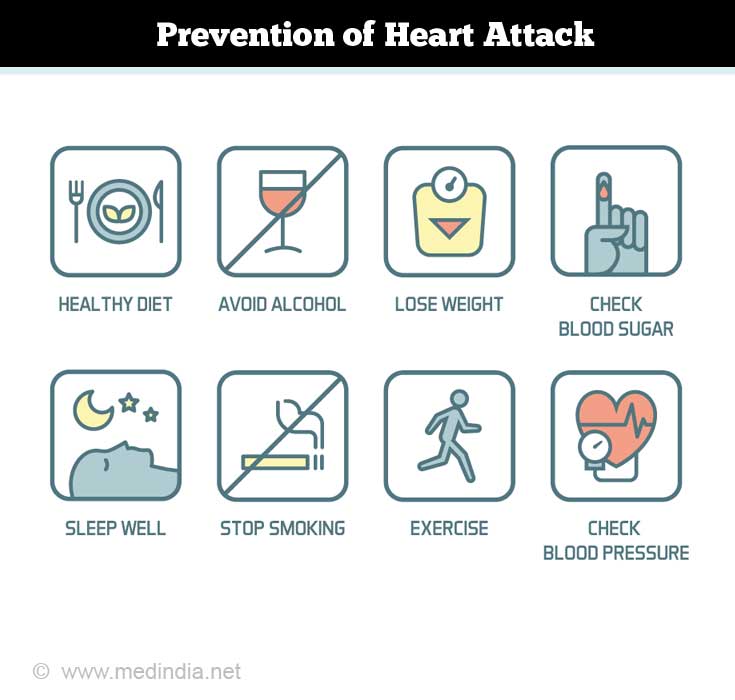 Treating underlying conditions that increase the risk of having a heart attack (high blood pressure, high cholesterol, diabetes) by taking proper medications also helps prevent the risk of having a heart attack.