About
Dieting is not an easy task; nor is it enjoyable. No one likes to count calories for every meal or keep a tab on every morsel that they eat. Some might even cringe at the thought of consuming healthy diet foods day after day.
But dieting foods need not be boring or unappetizing. Yes, there are certain foods if consumed on a regular basis can make the weight loss process easier. These can be added to a variety of dishes to make healthy and tasty meals. The trick here is to consume these healthy diet foods in creative ways to keep monotony at bay.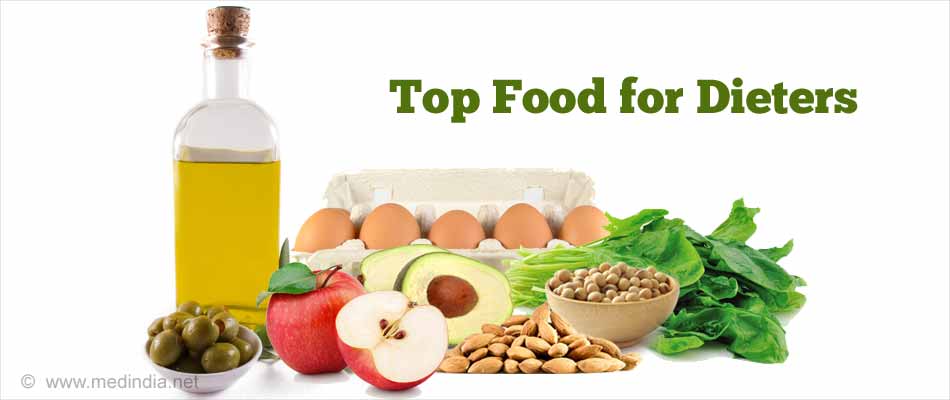 The key to permanent weight loss is eating a healthy diet combined with adequate exercise. Best diet foods are those that contain more amounts of protein, fiber and healthy fats and less amounts of saturated and trans fats.
Almonds
Believe it or not, this healthy nut, which is packed with monounsaturated fatty acids (MUFAs), is one of the best diet foods. Almonds contain good amounts of protein, fiber and Vitamin E. Almonds are also a good source of magnesium that is needed by the body to regulate blood sugar, produce energy, and to build and maintain muscle tissue. They bring about stable blood sugar levels and thereby reduce food cravings.
Almonds not only help in weight loss but also reduce the risk of weight gain. Even eating almonds twice a week shows remarkable improvement in weight.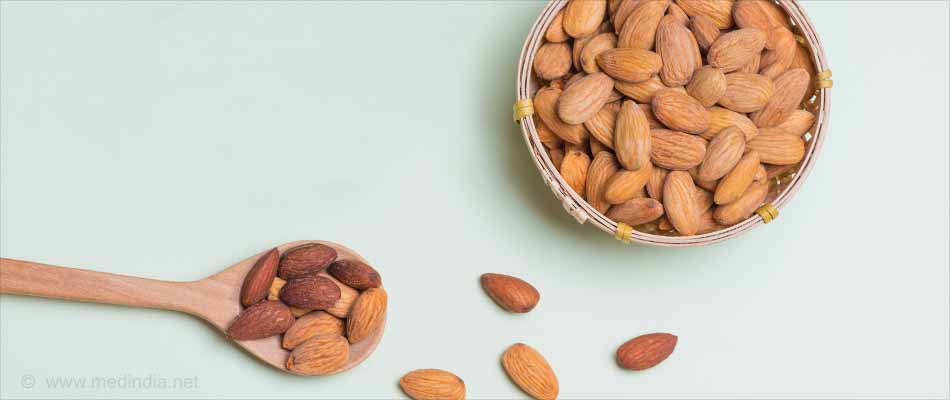 Try these:
Use almond butter for your sandwich spreads.
Chop almonds into your cereal and salads.
Use almond meal for baked goods like cake and muffins.
Eat carrot and celery sticks smeared with almond butter before meals.
Use almonds in smoothies to make them creamier and tastier.
Advertisement
Eggs
An egg a day can keep unhealthy weight gain at bay. This is very true. The protein in eggs qualifies eggs as one of the best diet foods. It is easily available and it is just as easy to cook. The balance of proteins and fats in eggs makes it a very filling food. Eating one egg in the morning can help you feel fuller till noon or even longer.
For people with high cholesterol levels, it is better to consult a doctor before making eggs a part of everyday diet. In any case, anyone worried about the fat contained in eggs can consume only egg whites or limit the use of yolk.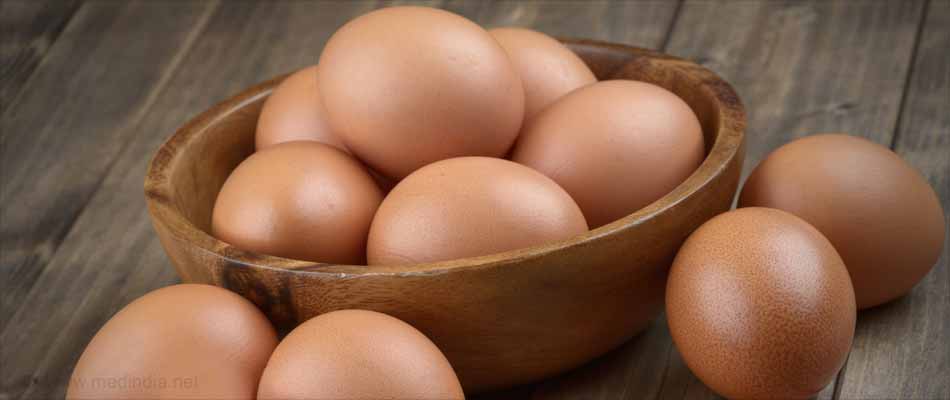 Try these:
Eat omelet for breakfast. Cook it using lots of leafy greens and vegetables for added nutrition. You can also include cheese or cottage cheese into the mix.
Slice a boiled egg into your salad.
Scramble and mix egg with your rice or use it as a filling for your sandwich.
Avocado
Like almonds, avocado is also full of protein, fiber and MUFAs. Consuming even half of this fruit melts away belly fat. One serving of 100 grams of avocado gives 160 calories. This is the only fruit that contains such high amounts of fats but it is all healthy, so eat away.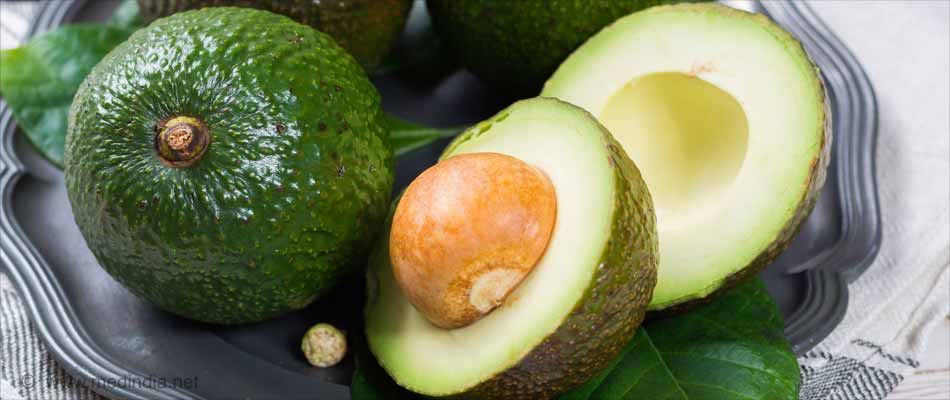 Try these:
Slice the fruit in half and scoop out the pulp. Mix it with orange slices, apples and cilantro for a refreshing salad.
Eat it raw or blend avocado with some honey to make a sweet and healthy sandwich spread.
Grill avocado with some seasonal vegetables as a side dish for your dinner.
Advertisement
Olive oil
An oil, which is actually good for your waistline is the oil from olives. It is well-known for its healthy fats and nutritional properties. Consume it in moderation and it becomes a healthy diet food.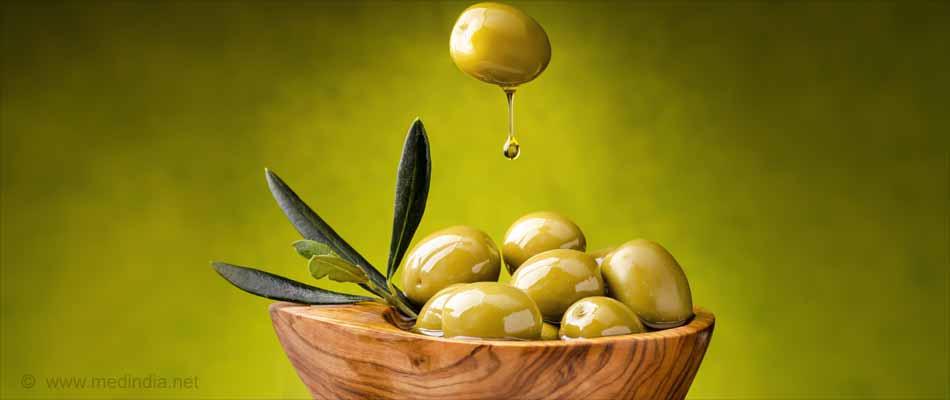 Try these:
Pour some olive oil over your whole grain toast.
Use olive oil mixed with lemon for a healthy salad dressing.
Oats
Oats are one of the healthiest cereal grains to eat for many health benefits including weight loss. 100 grams of oat contain 10.6 grams of fiber and 389 calories; not to forget other nutrients. This fiber in oats is thought to be beneficial for slimmer waistlines.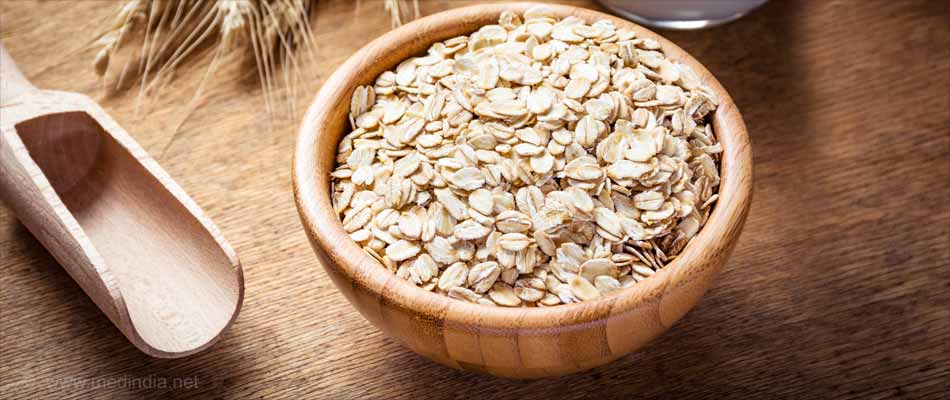 Try these:
Use oats to make porridge for your breakfast. Add fruits for added taste.
Use oats to add crunch to your pancakes or baked foods.
Mix oatmeal in flour for breads and cookies.
Advertisement
Apples
Apple is packed with fiber and it makes you feel full for longer. 100 grams of apple delivers only 52 calories and a ton of nutrients. Full of minerals and vitamins, an apple or two a day makes it one of the best diet foods to consume.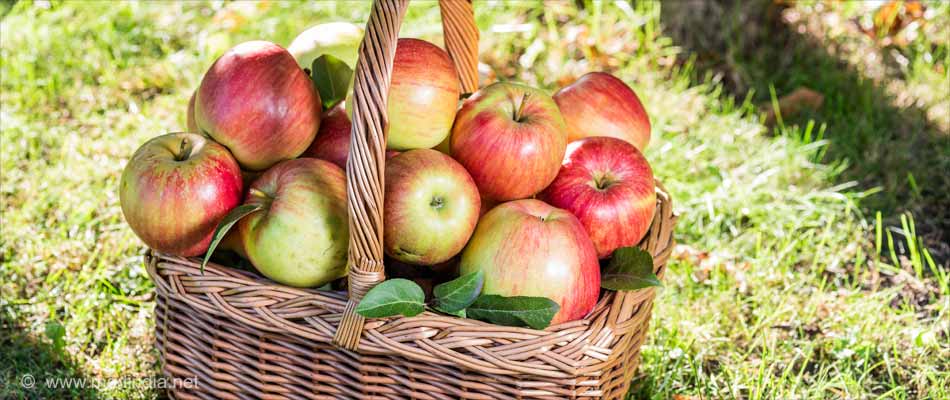 Try these:
Slice apples and mix it with pear, grapefruit, honey and salt for a delicious salad.
Eat raw or use it in homemade pancake mixes for breakfast.
Soy
Soybeans in any form are a good source of protein. They are also a good source of fiber and antioxidants. Eating soy means fewer calories but nutritious meals. Soy is one food to eat for melting belly fat away and keeping the weight in check.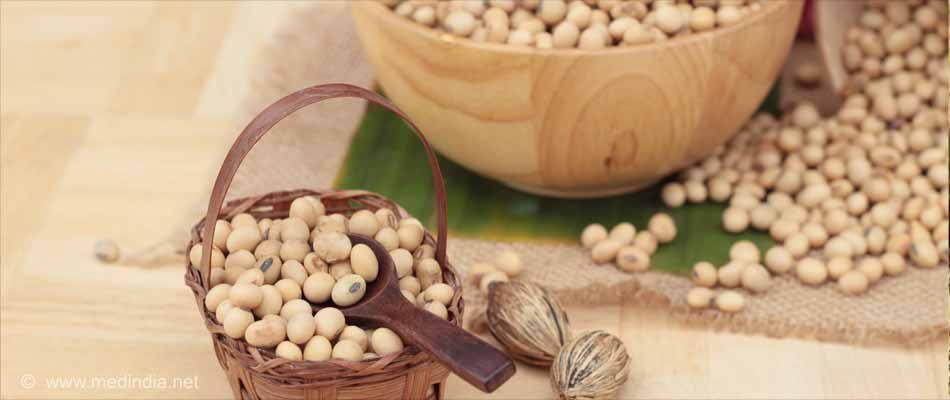 Try these:
Add tofu to your bean salads.
Snack on roasted soy, which easily available in food stores.
Steam soy and eat mixed with raw vegetables and seasoning.
Make a smoothie with liquid soy, almonds and raisins.
Spinach
Leafy greens are universally known to be beneficial foods for a number of reasons. But spinach and other leafy green vegetables are considered best diet foods for the simple reason that they pack fewer calories and many nutrients in a single serving. The fiber present in them makes you feel satiated. You can munch on spinach to your heartís desire and also keep your weight in check
Try these:
Drink a smoothie of spinach, tomatoes, carrots and mint every morning to jump start your day.
Add spinach to salads, soups and baked dishes like pies to enjoy them in a variety of ways.
Latest Publications and Research on Top Food for Dieters
Please use one of the following formats to cite this article in your essay, paper or report:
APA

Rakhee Maloo. (2018, June 27). Top Food for Dieters. Medindia. Retrieved on Sep 27, 2022 from https://www.medindia.net/patients/lifestyleandwellness/top-food-for-dieters.htm.

MLA

Rakhee Maloo. "Top Food for Dieters". Medindia. Sep 27, 2022. <https://www.medindia.net/patients/lifestyleandwellness/top-food-for-dieters.htm>.

Chicago

Rakhee Maloo. "Top Food for Dieters". Medindia. https://www.medindia.net/patients/lifestyleandwellness/top-food-for-dieters.htm. (accessed Sep 27, 2022).

Harvard

Rakhee Maloo. 2021. Top Food for Dieters. Medindia, viewed Sep 27, 2022, https://www.medindia.net/patients/lifestyleandwellness/top-food-for-dieters.htm.
Request an Appointment with a Doctor (Nutrition Expert)
Ms. Jaichitra R
DNHE
1 year experience

Dr. Sunita Malhotra
DDPHN, MSc
30 years experience
Pro Health Diet Clinic, Sector 37-C, Chandigarh
Ms. Himaja H
BSc, MSc
12 years experience
Health and Nutrify clinic, Serlingampally, Hyderabad
Dr. Pratiksha Prashant
Masters in Dietitics, Masters in Health Science, International Health coach, International diabetic educator, Certification in Vedic nutrition, Bachelors in Dental Surgery
7 years experience

View All