Gain Weight in a Healthy Way with Superfoods
The key to healthy weight gain lies not only in how much you eat, but also in the food choices you make. Eating unhealthy foods such as fries, desserts and junk food would result in an increase in fat mass, not lean muscle. Additionally, it is a sure shot way to create future health problems like hypertension, elevated cholesterol levels and diabetes.
In order to nourish the body as well as gain weight in a healthy manner, incorporate super foods that are protein-rich, high in fiber. Foods like nuts, nut butters, whole grains, eggs and cheese pack in a punch of both calories and nutrients aid in healthy weight gain.
However, since they are calorie dense, eating these superfoods in moderation is recommended, else it will result in obesity and obesity-related ailments.
For gaining weight, experts recommend 50% calories from carbohydrates, 25-30% calories from protein and the remaining 20-25 % calories from fats.
Along with making the correct food choices, weight lifting exercises are essential for an increase in muscle mass, which is the right way to gain weight.
Advertisement
Superfoods for Healthy Weight Gain
Enlisted below are some of the superfoods that promote healthy weight gain:
1. Starchy Foods
Potatoes, sweet potatoes, corn, whole grain bread, oatmeal, whole wheat pasta and brown rice are high-carbohydrate foods with a negligible amount of fats and proteins.
They are abundant in vitamins, minerals, fiber and antioxidants which benefit other body functions.
Along with proteins, carbohydrates are vital for muscle building since carbohydrates have a protein-sparing effect.
Carbohydrates stimulate the release of insulin, which pushes amino acids into muscle cells to begin the process of muscle repair.
In order to build muscle and gain weight, the body needs both calories and nutrients from these starchy foods.
A cup of boiled corn kernels provides 143 calories, 31 grams of carbohydrate and 4 grams of fiber.
2. Peanut Butter
Peanut butter brims with the goodness of healthy fats, vitamin E, fiber and protein.
An excellent source of monounsaturated fatty acids (MUFA) and oleic acid, it boosts HDL (High-Density Lipoprotein) or good cholesterol levels and lowers LDL (Low-Density Lipoprotein) or bad cholesterol levels.
Being a good source of skin-friendly nutrients like vitamin E, zinc and magnesium, peanut butter helps maintain smooth and supple skin.
Peanut butter also aids muscle mass build-up.
A tablespoon of peanut butter provides 94 calories with 8 grams of fat and 4 grams of protein.
3. Cheese
In addition to being delicious, cheese is host to a bevy of nutrients – protein, calcium, zinc, vitamin A, vitamin B12 and phosphorus.
Being a rich source of calcium, cheese maintains bone health and lowers the risk of osteoporosis.
The B-complex vitamins, zinc and vitamin A content in cheese assist in maintaining strong hair and healthy and glowing skin. Cheese contains casein and whey protein that help the body build muscle.
A slice of cheddar cheese provides 113 calories along with 9 grams of fat and 7 grams of protein.
Advertisement
4. Nuts
Nuts like walnuts, hazelnuts, almonds, brazil nuts, pistachios and peanuts are some of the most nutrient-dense foods providing nutrients like B complex vitamins, vitamin E, healthy fats and antioxidants.
Being high in protein and fiber, they play a significant role in maintaining stable blood glucose and lipid levels and are one of the best in-between snacking options.
About 30 grams of nuts can provide approximately 160 to 190 calories.
5. Dark Chocolate (70% Cocoa or Higher)
Dark chocolate improves blood flow, prevents the formation of blood clots and maintains a good lipid profile thus boosting cardiovascular health. 
Dark chocolate contains phenylethylamine which has a positive effect on mood and cognitive health. The epicatechin and resveratrol compounds in dark chocolate possess antioxidant and anti-inflammatory properties.
With 100 grams providing 546 calories along with 31 grams of fat, dark chocolate can serve as an occasional treat.
6. Breakfast Cereals
The combination of cereals with milk or yogurt is the perfect way to start the day on a power-packed note with the right blend of carbohydrates, proteins and calcium.
It is better to opt for dense, fiber-rich breakfast cereals such as granola or muesli over flaky or puffed cereals.
Adding dried fruits and nuts like raisins, apricots, walnuts and almonds enhance the nutritional profile and calorie content significantly.
Advertisement
7. Eggs
Eggs are a powerhouse of protein, zinc, vitamins A, D, B 12, phosphorus and folate.
The high biological value of egg protein makes them a perfect post-workout food.
Egg yolk is a source of omega-3 fats and choline which boost brain health. Additionally, it contains antioxidants like lutein and zeaxanthin which promote eye health.
One large scrambled egg provides 90 calories, 6.7 grams of fat and 6.1 grams of protein.
Here is a sample meal plan to healthy weight gain:
Breakfast – Paneer paratha / Egg bhurji with chappati
Mid-Morning – A glass of fresh fruit juice
Lunch – Salad, brown rice and sprouts khichdi with curd
Evening Snack – Peanut butter sandwich
Late Evening Snack – Lentil and spinach soup
Dinner – Whole wheat pasta with vegetables and cheese
Health Tips
Some tips to gain weight the healthy way:
Drink up your calories – Incorporate fresh fruit juices, smoothies, fruit milkshakes, sugarcane juice as in-between fillers.
Rather than eating plain vegetable salads, mix in cottage cheese, flaxseeds, green peas, corn or lean meats and fat-based salad dressings like mayonnaise, thousand island dressing, tahini (in moderation).
Opt for lentil, split pea, black bean or minestrone soup instead of vegetable broths. Steer clear of cream-based soups since they are high on fat content, particularly saturated fat.
Medindia adheres to strict ethical publishing standards to provide accurate, relevant, and current health content. We source our material from reputable places such as peer-reviewed journals, academic institutions, research bodies, medical associations, and occasionally, non-profit organizations. We welcome and value audience feedback as a part of our commitment to health literacy and informed decision-making.
Eating Strategies to Gain Weight -

(http://www.uccs.edu/Documents/healthcircle/pnc/health-topics/Weight%20Gain.pdf)
Please use one of the following formats to cite this article in your essay, paper or report:
APA

Vishruta Suresh Biyani. (2023, March 25). Top 7 Superfoods to Gain Weight In a Healthy Way. Medindia. Retrieved on Sep 30, 2023 from https://www.medindia.net/patients/lifestyleandwellness/top-7-superfoods-to-gain-weight-in-a-healthy-way.htm.

MLA

Vishruta Suresh Biyani. "Top 7 Superfoods to Gain Weight In a Healthy Way". Medindia. Sep 30, 2023. <https://www.medindia.net/patients/lifestyleandwellness/top-7-superfoods-to-gain-weight-in-a-healthy-way.htm>.

Chicago

Vishruta Suresh Biyani. "Top 7 Superfoods to Gain Weight In a Healthy Way". Medindia. https://www.medindia.net/patients/lifestyleandwellness/top-7-superfoods-to-gain-weight-in-a-healthy-way.htm. (accessed Sep 30, 2023).

Harvard

Vishruta Suresh Biyani. 2023. Top 7 Superfoods to Gain Weight In a Healthy Way. Medindia, viewed Sep 30, 2023, https://www.medindia.net/patients/lifestyleandwellness/top-7-superfoods-to-gain-weight-in-a-healthy-way.htm.
Latest Publications and Research on Top 7 Superfoods to Gain Weight In a Healthy Way
Request an Appointment with a Doctor (Nutrition Expert)
Dt. Trupti Padhi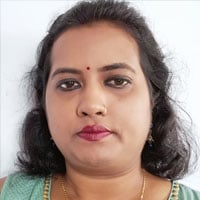 BA, MA
10 years experience

Dt. Sharmitha C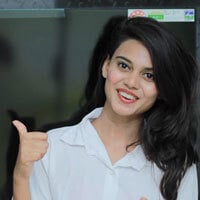 BSc
3 years experience

Dt. Ritu Kumari Mishra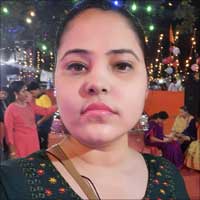 DDHN, BSc, MSc
2 years experience

Dt. Ananya Bhattacharya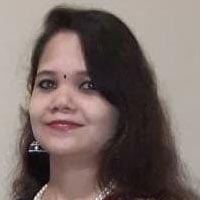 BSc, CFN, MSc, CCDE, ACCDE, CCRN
3 years experience

View All