About
Pomegranate is a berry from the tree Punica granatum and all parts of the pomegranate plant have medicinal properties - the flower, leaves, fruit, oil, rind, bark, root and the juice.
The therapeutic properties of pomegranates are because of a number of phytochemicals which include the ellagic acid, punicic acid (a polyunsaturated fatty acid), flavonoids, anthocyanidins, ellagitannins, anthocyanins as well as estrogenic flavones and flavonols.
Pomegranate juice has been rated as having a better antioxidant (substances which protect the cells against the harmful free radicals in the body) level compared to green tea or red wine with an ORAC (antioxidant capacity) of 2,860 units per 100g. It is also rich in nutrients such as vitamin C, vitamin B5 (pantothenic acid), potassium, polyphenols and fiber.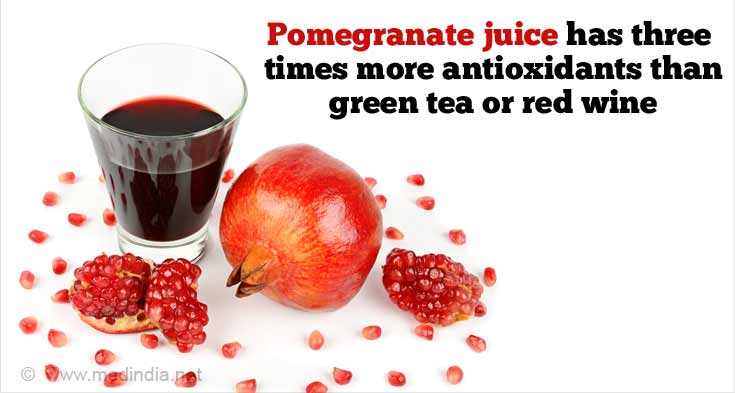 About 23 clinical trials related to the medicinal efficacy of pomegranate in various diseases have been registered with the National Institute of Health in the year 2010 itself. It is also anti-bacterial and antiviral in nature.
This sensational superstar among fruits is beneficial in deadly and not so deadly diseases including:
prostrate and breast cancers
hypertension
coronary artery diseases
infant brain injuries
diabetes
lymphomas
rhinovirus infections
common cold
cholesterol problems
oxidative stress
hemodialysis of the kidney
anemia and
skin problems
Research has shown that the punicic acid present in pomegranate seed oil prevents diet-induced obesity and insulin resistance, which is not dependent on dietary changes or the energy utilization of the body. Evidently, it can also reduce cholesterol effectively besides having a favorable effect on lipid profile.
The powerful anti-inflammatory and moisturizing properties of pomegranate have been used by the beauty and cosmetic industry in the form of the pomegranate oil from the pomegranate seeds. This oil has miraculous healing properties.
It treats inflammatory acne, skin eruptions, eczema (chronic scaly and itchy rashes), and psoriasis (a chronic immune-mediated disorder characterized by chronic thick, scaly and red skin) besides being a potent astringent.
The anti-pigmentation effect of this oil is appropriate for the removal of blemishes and scars besides being non-comedogenic (cosmetics that do not block the pores of the skin).
Pomegranate oil has profitably been made effective in cosmetology as anti-wrinkle creams, soaps, pomades, shampoos, moisturizers and lip balms for treating chapped lips. This is because of the presence of antioxidants in pomegranates, which encourage cell regeneration; increase skin elasticity; and protect the outer epidermal layer of the skin.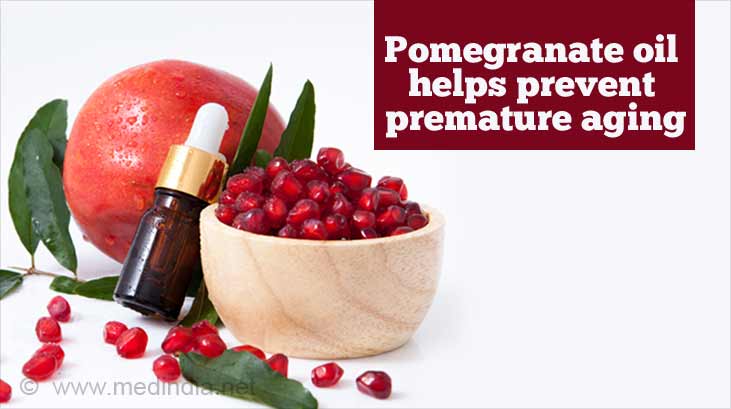 Pomegranates also prevent the breakdown of collagen and elastin fibers of the skin, which are imperative in maintaining a younger looking skin.
Pomegranate extracts are utilized in dentistry as a dentifrice for its antibacterial properties against dental plaque beside cleaning the teeth and strengthening the gums.
Pomegranate oil is an effective hair conditioner for treating damaged, graying, thinning, tangled and unmanageable hair making it soft, controllable and moisturized. Pomegranate effectively reverses the signs of aging.
A study conducted at the University of Michigan Medical School which was published in the Journal of Ethnopharmacology reported that pomegranate seed oil encourages keratinocyte proliferation which helps regenerate the skin epidermis. Therefore, it efficiently treats damaged fingernails and cuticles of the hands and feet and is utilized in manicure and pedicures as a soak or as a rub.
Pomegranate seeds mixed with the bark of the mango tree and the fragrant shell powder have been long utilized in ancient India to remove bad body odors associated with skin problems.
So, whether it is consumed or used on hair and skin, pomegranate is a useful fruit for one's health and beauty.
Pomegranates, raw
The nutritional values of "Pomegranates, raw" per 100 grams are:
Nutrition Summary
Total Calories
83
Protein
1.7 g
Fat
0.4 g
Carbohydrate
18.7 g
Nutrients
Amount
%Daily Value
Calcium, Ca
10 mg
1 %
Copper, Cu
0.16 mg
7.9 %
Iron, Fe
0.3 mg
1.67 %
Magnesium, Mg
12 mg
3 %
Manganese, Mn
0.12 mg
5.95 %
Phosphorus, P
36 mg
3.6 %
Potassium, K
236 mg
6.74 %
Selenium, Se
0.5 mcg
0.71 %
Sodium, Na
3 mg
0.12 %
Zinc, Zn
0.35 mg
2.33 %
Vitamin A
0 IU
0 %
Vitamin C
10.2 mg
17 %
Vitamin B6
0.08 mg
3.75 %
Vitamin E
0.6 mg
2 %
Vitamin K
16.4 mcg
20.5 %
Riboflavin
0.05 mg
3.12 %
Thiamin
0.07 mg
4.47 %
Folate, DFE
38 mcg
9.5 %
Niacin
0.29 mg
1.46 %
Sugars
13.67 g
Fiber
4 g
16 %
Cholesterol
0 mg
0 %
Water
77.93 g
Carotene, alpha
0 mcg
Carotene, beta
0 mcg
Choline
7.6 mg
Lycopene
0 mcg

View all +
Data source: USDA Nutrient Database, R25
*Percent Daily Values (%DV) are based on a 2,000 calorie reference diet. Your daily values may be higher or lower based on your individual needs.
Medindia adheres to strict ethical publishing standards to provide accurate, relevant, and current health content. We source our material from reputable places such as peer-reviewed journals, academic institutions, research bodies, medical associations, and occasionally, non-profit organizations. We welcome and value audience feedback as a part of our commitment to health literacy and informed decision-making.
Extract of Punica granatum inhibits skin photoaging induced by UVB irradiation. Park HM, Moon E, Kim AJ, Kim MH, Lee S, Lee JB, Park YK, Jung HS, Kim YB, Kim SY. Int J Dermatol. 2010 Mar;49(3):276-82.
Herbal cosmetics in ancient India. Kunda B. Patkar. Indian J Plast Surg. 2008 October; 41(Suppl): S134–S137. PMCID: PMC2825132
Julie Jurenka, MT. Therapeutic applications of pomegranate. A Review. Alternative Medicine review. vol. 13(2), 2008; 128-144.
Lei F, Zhang XN, Wang W, et al. Evidence of anti-obesity effects of the pomegranate leaf extract in high-fat diet induced obese mice. Int J Obes 2007;31:1023-9.
Langley P. Why a pomegranate? BMJ 2000;321:1153-4
Longtin R. The pomegranate: nature''s power fruit? J Natl Cancer Inst 2003;95:346-8.
Pomegranate seed oil, a rich source of punicic acid, prevents diet-induced obesity and insulin resistance in mice. Vroegrijk IO, van Diepen JA, van den Berg S, Westbroek I, Keizer H, Gambelli L, Hontecillas R, Bassaganya-Riera J, Zondag GC, Romijn JA, Havekes LM, Voshol PJ. Food Chem Toxicol. 2011 Jun;49(6):1426-30. Epub 2011 Mar 31. PMID: 21440024 [PubMed - in process]
Pomegranate as a cosmeceutical source: pomegranate fractions promote proliferation and procollagen synthesis and inhibit matrix metalloproteinase-1 production in human skin cells. Aslam MN, Lansky EP, Varani J. Department of Pathology, The University of Michigan Medical School, 1301 Catherine Road/Box 0602, Ann Arbor, MI 48109, USA. J Ethnopharmacol. 2006 Feb 20;103(3):311-8. Epub 2005 Oct 10.
Effect of pomegranate seed oil on hyperlipidaemic subjects: a double-blind placebo-controlled clinical trial. Mirmiran P, Fazeli MR, Asghari G, Shafiee A, Azizi F. Obesity Research Center, Research Institute for Endocrine Sciences, Shahid Beheshti University of Medical Sciences, Tehran, Iran. Br J Nutr. 2010 Aug;104(3):402-6. Epub 2010 Mar 25.
Therapeutic applications of pomegranate (Punica granatum L.): a review. Jurenka JS. Thorne Research, PO Box 25, Dover, ID 83825, USA. Altern Med Rev. 2008 Jun;13(2):128-44
Please use one of the following formats to cite this article in your essay, paper or report:
APA

Dr. Shalini Aul. (2019, January 12). Superfood Pomegranate for Beauty and Wellness. Medindia. Retrieved on Jun 06, 2023 from https://www.medindia.net/patients/lifestyleandwellness/superfood-pomegranate-for-beauty-and-wellness.htm.

MLA

Dr. Shalini Aul. "Superfood Pomegranate for Beauty and Wellness". Medindia. Jun 06, 2023. <https://www.medindia.net/patients/lifestyleandwellness/superfood-pomegranate-for-beauty-and-wellness.htm>.

Chicago

Dr. Shalini Aul. "Superfood Pomegranate for Beauty and Wellness". Medindia. https://www.medindia.net/patients/lifestyleandwellness/superfood-pomegranate-for-beauty-and-wellness.htm. (accessed Jun 06, 2023).

Harvard

Dr. Shalini Aul. 2019. Superfood Pomegranate for Beauty and Wellness. Medindia, viewed Jun 06, 2023, https://www.medindia.net/patients/lifestyleandwellness/superfood-pomegranate-for-beauty-and-wellness.htm.
Latest Publications and Research on Superfood Pomegranate for Beauty and Wellness
Request an Appointment with a Doctor (Nutrition Expert)
Dt. Trupti Padhi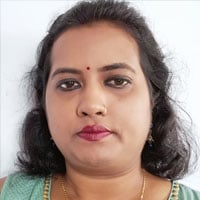 BA, MA
10 years experience

Dt. Vandana Hotwani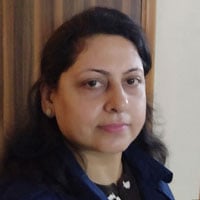 DNHE, Nutr. Metab, CCN, MS
9 years experience

Komal Kumar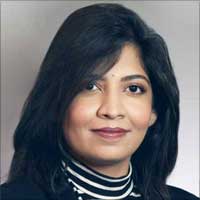 16 years experience

Dt. Sara Maryam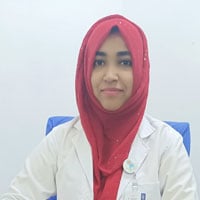 BSc, CFN, MSc, MBA
9 years experience

View All