About
There were days when your doctor's appointment meant a big, warm smile on the receptionist's and the doctor's face, and you got to choose your favorite lollipop at the end of it all. These days, the appointments mean numerous case files and medical insurances. As for lollipops, those promote obesity.
Though these tips do not have a lollipop involved in the package, they'll surely make you feel incredibly better and healthy, ready to greet the day with a smile on your face. Read on…
Bright Morning Tips: Among all the exercises you could do every morning to spend the day feeling energetic and happy, try these exercises that boost mood and give you an instant energy to go about throughout the day. Doing these exercises regularly also tone the inner organs and improve circulation.
The hamstring stretch: Can't remember the last time you woke up in the morning feeling energetic? Just do this exercise for 10 minutes a day. Lie down flat on your back with your knees bent and feet flat on the floor. Then slowly lift your left leg up and towards the chest. Loop a towel or an exercise band and hold it with the 'arch' of your foot. Pull both the ends of the towel with your left hand, pulling it towards your chest and support the thigh with your right hand. Hold this position for 2 seconds and slowly release. Do the same with the right leg. This exercise done for 10 minutes a day strengthens your leg and back muscles and removes stiffness.
The pelvic tilt: This exercise relaxes the back muscles and re-aligns the pelvis. Lie down on the floor with your knees bent and your feet on the floor. Slowly pull up the right thigh towards your chest with both your hands and hold this position for two seconds. Repeat this with the left leg and do this exercise for 5-7 minutes every day.
Advertisement
Beat the blues: Whether its peer pressure or work problems, stress and anxiety hit all of us once in a while. And when you're in those depths of bitterness, these tips will come handy.
A mini massage: A massage always works wonders in relieving stress and anxiety. It improves blood circulation, strengthens the inner organs, moisturizes the skin, calms down frazzled nerves, releases the 'feel-good' hormones, and the list just goes on. You don't have to visit a spa or hire a professional to get yourself a massage. Just a helpful few minutes from a friend or a mate, or even your kid will work just fine. Studies show that women receiving a 12 minute massage every week are less likely to be depressed than those who don't.
Stay up all night: Though this one may raise a few eyebrows, it is completely study-approved. A year-long study claims that people who miss a night's sleep are effective happy magnets and can stay away from depression for as long as a week. Though the researchers are not sure how it works, it is assumed that it has something to do with the body's natural sleep cycle.
Try breathing exercises: Though depression and stress are all in the head, it can bring about some changes in your physical self too. A tense stomach and chest is a sign of feeling low, and changing this physical condition brings about a positive change in the head too. It works as a series of pipes, all interconnected to one another. That's why breathing exercises play such an important role in treating mental problems.
Take deep breaths, expanding your lungs as much as possible. This will cause more of oxygen to enter your body, purifying your blood and in the process, eliminating the possibility of many health issues.
For glowing skin : The fact that skincare plays such an enormous role in our lives is evident by the presence of innumerable cosmetic products and treatments. We however, rarely resort to using home-based skincare treatments, which are actually at times, more effective than cosmetics.
Advertisement
Skip hot showers: Long, hot showers strip the skin of its own protective oils, whereas cool and shorter baths improve blood circulation by causing more blood to flow to the skin surface. This explains why you feel energetic after a cold bath and dull and lethargic after a hot one. Make it a point to moisturize your skin after a bath. Also, rubbing a dry towel vigorously over your body for 5 minutes makes you feel buzzing with energy.
Use olive oil: Cheaper and better than most cosmetic oils, olive oil contains monosaturated fats, which rehydrates the skin without leaving a residue. Before going to bed every night, dab olive oil on the extra dry parts of your body like your feet, ankles, knees, elbows and your hands.
For healthy teeth:
Brush with sodium bicarbonate: The much coveted pearly-whites don't just come with an expensive whitening treatment. Sodium bicarbonate and banana peels work just as well. Brush your teeth with a bit of sodium bicarbonate once in a while, or try rubbing your teeth with the inner side of a banana peel for 2 minutes and rinse.
Floss: No matter how many studies say it's good for you, flossing regularly is considered a serious dental hazard. Flossing encourages the formation of gaps between the teeth due to friction, giving it an unsightly appearance. Also, it increases the risk of dental caries and cavities due to loss of enamel. This means repeated trips to the dentist.
It is now a proven fact that cardiovascular health is greatly impacted by oral hygiene. Brushing your teeth twice a day and flossing twice a week is recommended by all dentists.
Advertisement
Get diet-wise: Probably the most 'googled' topic worldwide, your diet is often the key to determine what's wrong with you. Since obesity and weight-loss are two health concerns in the limelight for long, here are some tips that will help you drop kilos in a jiffy.
Buy frozen: It's important to eat foods that are low in calories but do not compromise on the nutrient content, if you're considering losing weight. Frozen foods lock in more nutrients than canned foods. So stock up on these on your next trip to the supermarket.
Eat apples: Being a rich source of pectin, apples can actually help you feel satisfied and make you less likely to indulge in foods that pile up kilos. They have a good content of soluble fiber that helps you feel full for up to 4 hours.
Shop with a full stomach: On a full stomach, you're less likely to pick up high-calorie foods in a bid to satisfy the cravings for carbohydrates and fats.
Eat a raw onion: Onions contain allicin, a substance that boosts immunity and reduces the severity of cold and flu. Also, when you chop onions, the pungent vapor released as the result, causes the eyes to stream and the nose to run, reducing cold and congestion. At the first hint of cold, add a whole onion to your raw salad to stop the infection in its tracks.
Rub your belly: The cute belly-rubbing habit after a delicious meal can actually improve your digestion, studies say. Place one or both the hands on your belly after a meal and rub it in the clockwise direction-the direction in which the food moves towards the intestines.
Add more of these: Garden vegetables are nutrient and fiber rich and should be consumed everyday to maintain optimum health and to keep away from deficiency diseases. Sneak them into your diet by adding stir fried veggies on your plate alongside your main protein, or opt for extra veggies on your pizza, or munch on carrot sticks to curb cravings. Remember the golden rule-half your dinner plate should be filled with veggies.
Simple lifestyle changes: Your lifestyle is a key determinant when it comes to your health.
No matter how healthy your dinner plate looks, remember that it can all be washed down by the cigarette stub you've smoked afterward.
Red wine consumption in moderation may help reduce the risk of heart disease. Caffeine consumption should be kept in check too.
Include seafood in your diet twice a week.
Make exercise a part of your daily routine.
Practice deep breathing for 5 minutes a day when you feel stressed.
Be sure to get the 8 hour beauty sleep.
Add at least 50g of protein to your meal-lean meats, poultry, seafood and legumes to get a good amount of B vitamins, selenium and zinc, to boost immunity.
Citrus fruits provide your body the much needed vitamin C and bioflavonoids that fight a surprisingly large number of diseases.
Minimize cooking to reduce the loss of important minerals and vitamins. Encourage steam cooking.
Eating zinc-rich foods like eggs, oysters, nuts and wholegrain cereals improve immune function.
Cut down the cholesterol: Though cholesterol lowering drugs are effective in their own way, there are many studies pointing clearly to the links between overuse of prescription drugs and many serious ailments. Cholesterol can be treated magically in the natural way. A well-planned exercise routine and diet can work wonders in reducing your blood cholesterol levels.
Make sure to include more foods that contain soluble fibers as they effectively reduce the absorption of cholesterol by the intestines. People consuming a high fiber diet everyday were 32% at the lower risk of heart disease. Aerobic exercises help reduce the extra fat off your belly and also raise HDL (high density lipoprotein)-the good cholesterol levels. Spending a good 30 minutes a day jogging or cycling helps keep you fit and reduces cholesterol levels.
Tame the cravings: It may be sweet or salty, getting off the roller coaster is important. First of all, determine the exact nature of the craving. Is it just a futile attempt to fill an emotional void? Is your body lacking a particular nutrient? Remember that true hunger is easy to satisfy-any food will do.
One of the most common causes of sudden cravings is a diet full of refined carbohydrates. You may have had something sweet in the morning and may be bustling around with energy, but by mid-morning, you'll be down craving for something sweet. This is because refined carbohydrates provide energy, but cause a sudden drop in the blood glucose levels, causing the cravings. Opt for eggs and a whole-wheat toast or a bowl of high fiber cereal with nuts for breakfast and see how easily you make it to lunch.
Finally-taste buds have a very short attention span. Distract yourself by calling a friend or popping in a couple of mints, or reading the newspaper.
Stay calm, feel better: If the word 'Stress-struck' defines you, it's high time you do something about it. Stress makes you susceptible to a huge number of illnesses like blood pressure and cardiovascular ailments. Studies show that when a person is under stress, he/she exhibits shallow breathing and increased heart rate. Many people live in this state of mental alert, which can be potentially dangerous. A great way to calm yourself and get rid of anxiety and stress is to practice deep breathing-no Valium required. Deep breathing encourages oxygen flow to the inner organs and makes your respiration more controlled and your heartbeats normal.
Live a hundred: Sure your genes do have something to do with your lifespan, but checklist below may help you avoid putting that dent in your risk of dying of chronic ailments.
Exercise daily- Sedentary lifestyle leads to obesity which finally leads to a vicious circle of disease and depression.
Get screened-Prevention is truly better than cure. Early detection can not only cut your medical expenses, but also save you a lot of time and pills in your system.
Cut back on the saturated fat- Saturated fat is the raw material for the production of LDL (low density lipoprotein)-the bad fat.
Stay connected- You've been blessed enough with the boon of social networking and technology. Stay connected with friends to reduce loneliness-another form of stress.
Check your blood pressure- Also known as the silent killer, a high BP could be dangerous for your health.
Get the beauty sleep- A natural way to re-energize yourself, sleeping has many more benefits than you can ever imagine. Sleep deprivation leads to an increased risk of heart disease and cancer.
Manage stress- Studies show that living with uncontrolled stress is more dangerous to health than being 14 kilos overweight. Keep a pet or try journaling-both are effective ways to let out emotions.
Have a higher purpose- Aim high and set goals. Life without a purpose is a life without meaning.
Medindia adheres to strict ethical publishing standards to provide accurate, relevant, and current health content. We source our material from reputable places such as peer-reviewed journals, academic institutions, research bodies, medical associations, and occasionally, non-profit organizations. We welcome and value audience feedback as a part of our commitment to health literacy and informed decision-making.
Reader's digest-March 2012
Healthy Choices: The 101 Best Things to Do for Your Body Now! -

(http://www.womenshealthmag.com/health/the-most-healthy-things-you-can-do)

This is the single best thing you can do for your health -

(http://thenextweb.com/shareables/2011/12/12/this-is-the-single-best-thing-you-can-do-for-your-health/)
Please use one of the following formats to cite this article in your essay, paper or report:
APA

Dr. Enozia Vakil. (2020, October 13). Super Easy Tips for Better Health. Medindia. Retrieved on Dec 07, 2023 from https://www.medindia.net/patients/lifestyleandwellness/super-easy-tips-for-better-health.htm.

MLA

Dr. Enozia Vakil. "Super Easy Tips for Better Health". Medindia. Dec 07, 2023. <https://www.medindia.net/patients/lifestyleandwellness/super-easy-tips-for-better-health.htm>.

Chicago

Dr. Enozia Vakil. "Super Easy Tips for Better Health". Medindia. https://www.medindia.net/patients/lifestyleandwellness/super-easy-tips-for-better-health.htm. (accessed Dec 07, 2023).

Harvard

Dr. Enozia Vakil. 2020. Super Easy Tips for Better Health. Medindia, viewed Dec 07, 2023, https://www.medindia.net/patients/lifestyleandwellness/super-easy-tips-for-better-health.htm.
Advertisement
Request an Appointment with a Doctor (Nutrition Expert)
Dt. Ananya Bhattacharya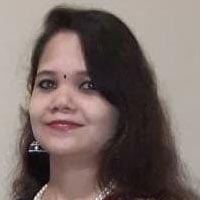 BSc, CFN, MSc, CCDE, ACCDE, CCRN
3 years experience

Dt. Sara Maryam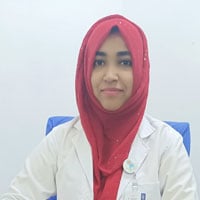 BSc, CFN, MSc, MBA
9 years experience

Dt. Vibha Palshetkar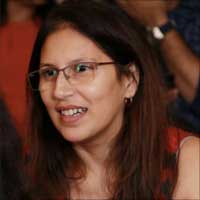 MSc, PGDip
18 years experience

Dt. Vandana Hotwani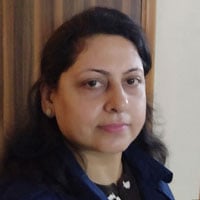 DNHE, Nutr. Metab, CCN, MS
9 years experience

View All