About
"The only way to keep your health is to eat what you don't want, drink what you don't like and do what you'd rather not." - Mark Twain
Traveling miles to different places for vacation or business meetings and maintaining a healthy diet while traveling can be challenging. Travel by road, plane or cruise ship lay difficult situations when it comes to healthy food.
People easily get swayed by tempting fast food hubs and unhealthy street foods as the most convenient option. It can be difficult finding healthy eating options at new locations that fulfill nutrition needs and also do not burn a hole in your pocket while you enjoy your trip.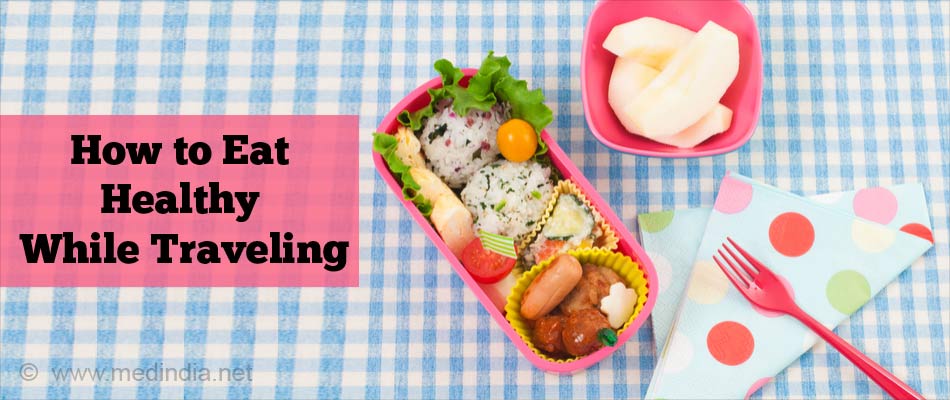 Eating healthy while travel is important to maintain good health, prevent gaining extra pounds, stay active throughout your journey and avoid unforeseen sickness. Healthy foods might not be readily available but a little preparation before traveling and vigilant efforts can save you from eating unhealthy foods. Here we give you some important tips for healthy eating and about what can be included in your diet while traveling:
Tips to Eat Healthy While Traveling
Pack a Food Bag: Planning your vacation must include the types of eatables you can carry while traveling. Homemade items are always healthier than fast food. Make a list of healthy non-perishable items that you can eat. If you are traveling by plane, make sure that you donít carry a bag loaded with food items only and also note the maximum quantity of liquid that can be carried on a flight.
Advertisement
High protein foods like mixed nuts and seeds, dried fruits and granola bars are healthy snacks. High fiber diets such as raw vegetables, fruits like apples and oranges, veggie and tuna sandwiches, yogurt, whole wheat date muffins and hummus are other healthy options that can be packed depending on travel duration.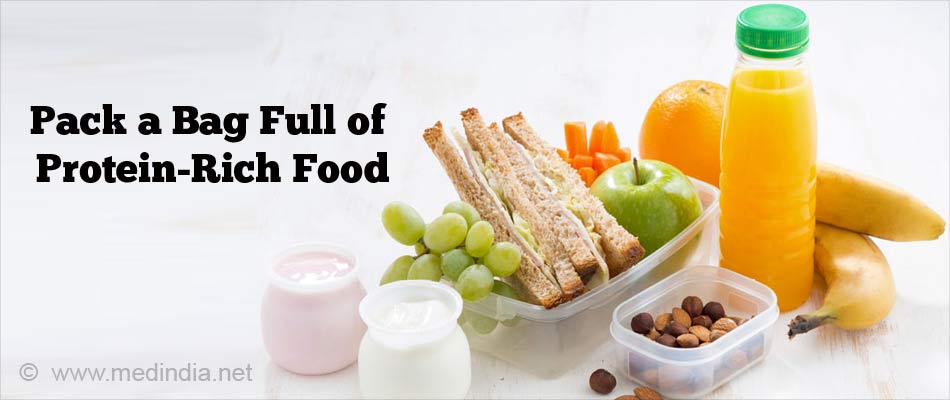 Avoid including chips, crackers and sweets in your food bag. They are surely tempting but will definitely cut off your health.
Look Before You Eat: A fast food joint might be just around the corner and easy to savor upon but look for other healthier eating places. Find a restaurant that provides a salad or boiled eggs. Locate a grocery store or a supermarket in the town you are passing by and get raw vegetables and fruits to make a salad or a quick whole wheat sandwich.
Advertisement
Pre-plan your travel route and mark the supermarkets or grocery stores on your map. This will reduce the time spent in finding the stores and you will not be forced to eat unhealthy. If traveling by train or plane, look for non-fat foods like pulses and some rice or dishes made with vegetables.
Avoid stopping at any roadside food joint and eating whatever comes first. Search for healthier options nearby. Avoid fried foods, alcoholic beverages and too much of coffee.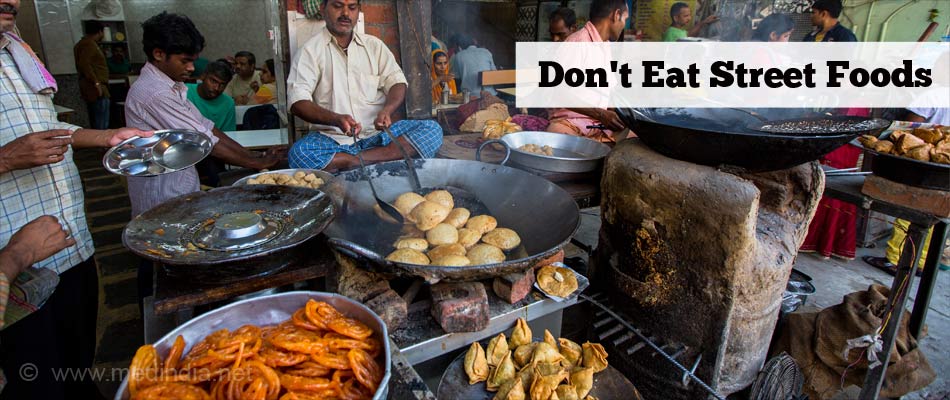 Keep Liquid Beverages Handy: Drinking plenty of water while traveling is very important. Dehydration is common while traveling as you are likely to get exhausted and low salt concentrations in your body while walking under the sun. If you are on a road trip always keep an adequate amount of drinking water with you. Carry a portable cooler box so as to keep beverages chilled.
Water, unsweetened canned juices and energy drinks must be carried while traveling. Buy some lemons from a store to make quick energizing lemonade. Instead of buying bottled water every time; use water filters at the hotel to refill your bottles.
Avoid drinking too much of sweetened juices, alcohol, sugary carbonated drinks and mocktails. They are fine if taken once in a while but do not rely on them to fulfill your hydration needs.
Explore Your Destination: Traveling includes exploring new places, cultures and food. Find healthy eating options at your destination. Ask for low-fat and high protein meals at your hotel. If you are provided with kitchen in your hotel room or staying at an apartment it is better to cook yourself some quick and healthy meals.

How to Find the Best Meal?
Search for places nearby your stay where you can find proper meals. If you are trying some new dish, always ask for its contents as some dishes may contain allergens, like gluten and peanuts. Try small quantities of exotic dishes as overeating can result in digestive problems. Search for a local market where you can find raw veggies, sprouts, canned tuna, canned chickpeas or fruits so that you eat only healthy.
Save fresh fruits, granola bars and pepper packets from your hotel breakfast corners to eat later on the road.
New places may offer a variety of delicacies but try only those which your health allows. Diets high in carbohydrates, sugars and having chemicals must be avoided. Do not eat raw meat, eggs, fish or seafood even at good restaurants, it may be harmful. Try avoiding foods from local street vendors as these are often deep fried, unhygienic and highly unhealthy.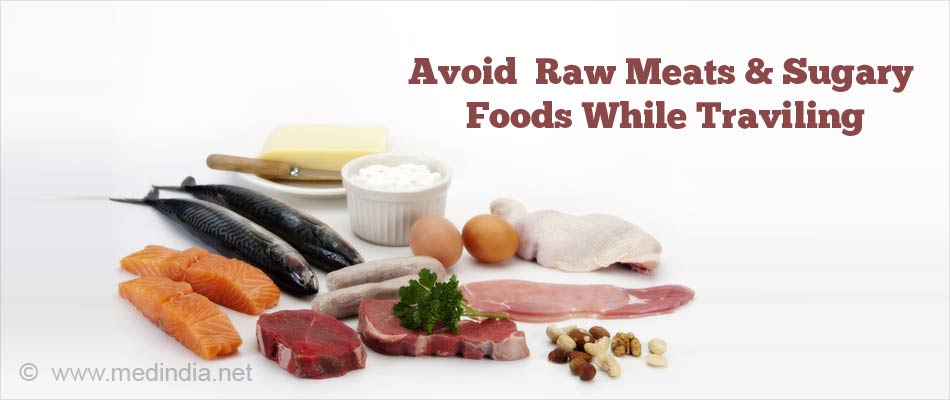 Stay Healthy But Not Every Time: Healthy eating is important during travel but indulging yourself in some little food fetishes once in a while is acceptable. If you are eating healthy meals all day then it is fine to have a drink or an ice cream to savor your taste buds sometimes. Eat small quantities rather than making them your whole meals.
Try eating healthy most of the time and consider regular exercising in the form of walking through the streets, swimming in the hotel pool or sweating out at the hotel gym.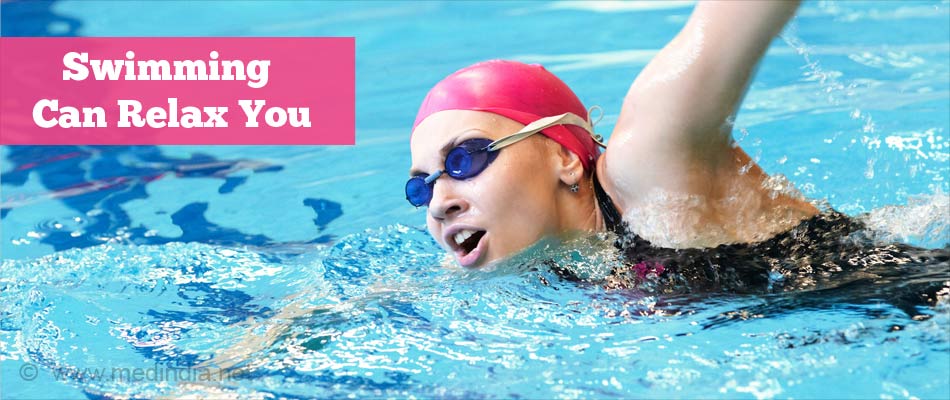 Traveling is exciting and fun. To get that fun going throughout your trip it is of utmost importance to keep your diet healthy. Following these easy ways to eat healthy can help stay healthy while traveling and make the most out of it. Enjoy!
Reference:
6 Tips for Healthy Eating when Traveling -

(https://www.lifehack.org/articles/lifestyle/6-tips-for-healthy-eating-when-traveling.html)
Latest Publications and Research on How to Eat Healthy While Traveling
Please use one of the following formats to cite this article in your essay, paper or report:
APA

†Kriti Jain. (2018, July 04). How to Eat Healthy While Traveling. Medindia. Retrieved on Jul 06, 2022 from https://www.medindia.net/patients/lifestyleandwellness/how-to-eat-healthy-while-traveling.htm.

MLA

†Kriti Jain. "How to Eat Healthy While Traveling". Medindia. Jul 06, 2022. <https://www.medindia.net/patients/lifestyleandwellness/how-to-eat-healthy-while-traveling.htm>.

Chicago

†Kriti Jain. "How to Eat Healthy While Traveling". Medindia. https://www.medindia.net/patients/lifestyleandwellness/how-to-eat-healthy-while-traveling.htm. (accessed Jul 06, 2022).

Harvard

†Kriti Jain. 2021. How to Eat Healthy While Traveling. Medindia, viewed Jul 06, 2022, https://www.medindia.net/patients/lifestyleandwellness/how-to-eat-healthy-while-traveling.htm.
Request an Appointment with a Doctor (Nutrition Expert)
Ms. Nishita Suratkal
BSc, MSc
5 years experience
Nutrify your Gut, Thakur Village, Mumbai
Mrs. Priya S
BSc
11 years experience

Ms. Supraja Vijay
BSc
1 year experience

Ms. Dharanya Ramesh
BSc, Pg
1 year experience
Dt.Dharanya s clinic, Arul Nagar, Coimbatore
View All