How to Prepare Healthy Treats?
Healthy eating is an undeniable need, given today's fast-paced lifestyle. Healthy snacks make it so much easier to maintain a healthier lifestyle. That is why, when dealing with last minute party guests, it is essential to have an idea of easy healthy party snacks that you can whip up with minimum effort.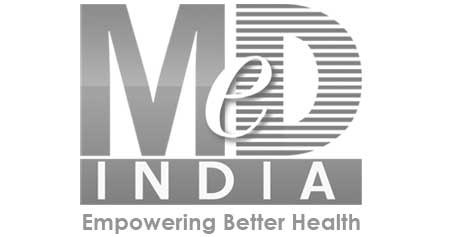 When focusing on quick and easy party snacks, consider what ingredients are easily available and also, those which do not add too much to one's calorie count. There are plenty of healthy party appetizers to choose from, depending on taste and preference. Here are a few healthy treats that will help you when planning a party menu for last-minute guests.
A simple but tasty and healthy party dip blends together low-fat yogurt and milk with a dash of balsamic vinegar, a little bit of olive oil, salt, pepper and herbs such as chives. Serve with sliced vegetables like carrots and cucumbers, or even with pita chips.
Nutritional Information: Yogurt has a string of health benefits – it's a great source of protein, potassium as well as probiotics. A serving of 100gms of low-fat yogurt would entail 63 calories and 22.4gms of protein. The herbs used in this appetizer can have important health benefits as well. Chives have similar medicinal properties when compared to the health benefits of garlic, albeit weaker.
Greek food is a great source for healthy party snack recipes. Familiarize yourself with a variety of Greek dips while sticking to smarter substitutes such as the use of low-fat yogurt. Dips are an excellent choice for last-minute guests because there is no cooking involved and it can be made in advance and stored for quick and easy party snacks.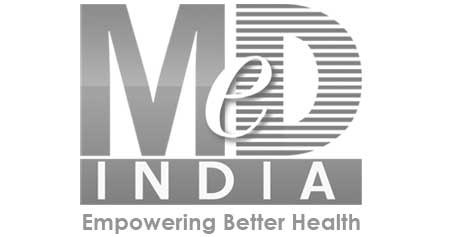 Greek salads are a wonderful alternative to traditional appetizers when threaded on skewers for serving. Thread your skewers with basic salad ingredients that appeal to you. For 12 skewers you would need equal amounts of olives and of cherry tomatoes, with just 100gms of feta and half a small onion or a small cucumber. A cherry tomato is good to start with, paired with a cube of feta cheese. Add a piece of onion or cucumber and end these skewers with another Greek classic – a simple olive. Just before serving, zaatar and a tablespoon of olive oil should be sprinkled on top.
Nutritional Information: This salad is comprised of simple, wholesome foods. Tomatoes and olive oil make a formidable combination as the lycopene in tomato is better absorbed when coupled with the ever-popular olive oil. The many benefits of this salad include high-powered antioxidants, lower risk of certain cancers and reduced incidence of heart disease. The individual components of the Mediterranean spice mix, zaatar, too have their health benefits, such as the antioxidant properties of thyme and sumac.
Keep in mind that even the simplest recipes can be very healthy. Place a single slice of delicious smoked salmon with just a dash of horseradish cream and a sprig of dill on any easily available base, such as a square of pumpernickel bread.
Nutritional Information: Smoked salmon has much of the health benefits of fresh salmon and is known to be a good choice for its proteins and vitamins. One of the best-known benefits of salmon is that it is a great source for much needed Omega-3 fatty acids. Benefits include incidence of lowered risk when it comes to major health problems such as heart disease and Alzheimer's.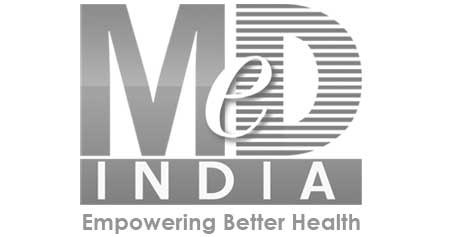 It is impossible to talk about healthy party snacks without mentioning bruschetta. Toppings for a small slice of Italian bread can be as simple as diced tomatoes with garlic and basil mixed with a dash of olive oil. The options for modifying this classic Italian recipe are endless, such as the addition of feta cheese or shredded meat to this quick and easy party snack.
Nutritional Information: Aside from the benefits of tomatoes when combined with olive oil discussed earlier, garlic comes packed with a number of benefits, mainly anti-oxidant as well as great anti-bacterial and anti-fungal properties. It offers a boost to your immune system which translates into being a good choice for preventing as well as treating ailments such as the common cold.
When dealing with healthy party snacks, bear in mind that fresh flavors are best, so cut back on sauces and use seasonings such as herbs, lime and pepper.
If there is a recipe that you enjoy, remember that a little tweaking can always make it healthier, such as using skim milk, non-stick vegetable oil spray or simply cutting back on the quantity of gravy, cream and sauce.
Take advantage of the plethora of healthier options in the market these days, such a soy chips and diet soup sticks which make choosing healthy party snacks so much easier. At the same time, be sure to read the ingredients and nutritional information carefully before making a choice.
Seafood is another great option when it comes to healthy party snacks. It is perfect for a last minute menu as minimal cooking is required. Whether it is grilled squid or pan-fried scallops, a reduction in sauces and cooking time drastically cuts down on the preparation time of your healthy party appetizers.
Dealing with last-minute party guests can be fun and hassle-free when you have easy healthy party snack recipes like these in mind!
Post a Comment
Comments should be on the topic and should not be abusive. The editorial team reserves the right to review and moderate the comments posted on the site.
Advertisement
Your Health Super Store