What are Beans?
The term bean is used to describe several types of large plant seeds that are used for human or animal consumption. Originally, the word was used only with reference to the seed of the fava plant – the fava bean, but later it was used for other seeds such as the common bean, the runner bean, soybean and even peas and chickpeas.
Some beans like red beans and kidney beans contain a harmful toxin that can be destroyed by cooking. It is important to make sure that beans are cooked completely as undercooked beans can be more toxic than raw beans. can also be used to remove the toxins in beans and improve digestibility.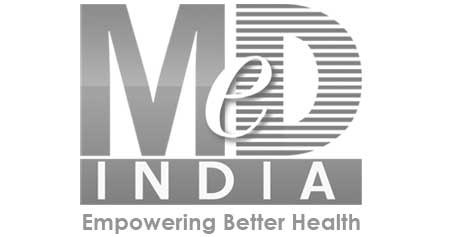 There are over 40,000 types of beans but only a few of these are cultivated on a large scale for consumption. Many types are either dried or canned to increase their shelf-life. Here are a few of the most popular bean types:
Broad Bean or Fava Bean
Lima Bean
Pinto Bean
Kidney Bean
Black Bean
Urad Bean
Mung Bean
Black-Eyed Pea
Chickpea or Garbanzo Bean
There is a wide variety of beans and each one has a unique set of nutrients and therapeutic compounds. This means that different beans have different health benefits. For instance, it is known that beans are good for diabetes, but certain types of beans would be more beneficial as compared to others. Here are a few health benefits and facts about beans:
Prevent Heart Disease: Researchers found that a daily intake of just half a cup of pinto beans reduced the total cholesterol levels and low density lipoprotein (LDL) cholesterol in people who had mild insulin resistance. High levels of LDL cholesterol cause fat deposits on the inner walls of arteries which increases the risk of coronary heart disease, heart attack and ischemic stroke. It is interesting to note that beans are an important part of the Mediterranean diet which has been linked to lower cholesterol levels and a reduced risk of coronary heart disease.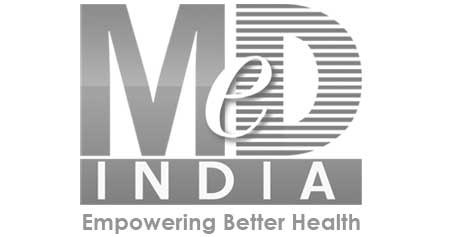 Fight Cancer: In tests conducted on rats, it was observed that consuming black beans and navy beans reduced the incidence of colon cancer as well as lowered the total number of tumors. In a similar test, it was seen that cannellini bean intake resulted in the reduced incidence of breast cancer in rats. Rats that were fed cooked cannellini beans had 70% less chance of getting breast cancer and also had fewer tumors and reduced tumor mass.
Help in Weight Loss: Beans are high in fiber as most beans contain between 15 and 30 grams of fiber per 100 grams. They are also very low in calories as most beans provide just 100 – 300 calories per 100 grams. The high content of protein and carbohydrates in green beans make them the perfect meal for people who are trying to lose weight as they satiate hunger for long periods. Have a large serving of a mixed bean vegetable salad or have a large bowl of bean soup before your meals to reduce your daily calorie intake. When using beans for weight loss, make sure that you use a light salad dressing as rich heavy dressings contain a lot of calories.
Prevent Alzheimer's: Cocoa beans contain compounds called flavanols that are strong antioxidants that might be capable of reversing age-related memory loss. Patients with Alzheimer's experience reduced levels of blood supply to certain areas of their brain. In preliminary tests, it was found that consuming 900 milligrams of cocoa flavanols daily helped to increase blood flow to these areas. Researchers also noted that the subjects had significant improvements in their memory skills. Apart from the cocoa bean, other dark beans such as black beans and kidney beans have high flavanol content.
Improve Bone Health: Adults require between 1000 and 1200 mg of calcium per day and beans are a good source of calcium as a single cup can provide between 100 and 300 mg depending on the type of bean. Osteoporosis is one of the most common bone problems and women are at a higher risk of getting it as compared to men. Including beans in your diet is an excellent way to prevent bone problems as they also contain vitamin D which increases the body's ability to absorb calcium.
There are several healthy bean recipes that you can include in your regular diet in order to reap the health benefits of beans. Make simple dishes such as steamed green beans with garlic butter, baked beans with corn, kidney bean curry with rice and three bean salad as these are healthy bean recipes that require very little preparation time. Here is an easy recipe for mixed bean hummus.
Mixed Bean Hummus
Ingredients:
¾ cup chickpeas
¾ cup white beans
¾ cup black beans
¾ cup cannellini beans
3 tablespoons olive oil
4 cloves of garlic
1 teaspoon ground cumin
1 teaspoon ground coriander
2 tablespoons of fresh coriander leaves
½ teaspoon pepper powder
Salt to taste
Method:
Cook the beans in a pressure cooker and set it aside to cool.
Once the beans have cooled, place them in a large mixer bowl along with the olive oil, garlic, cumin powder, coriander powder, pepper and salt. Blend all these ingredients until you have a smooth paste.
Pour the hummus into a bowl. Chop the fresh coriander leaves and use this as a garnish before serving.
You can serve it as a dip along with chips, crackers, slices of raw cucumber and carrot or you can use it like a spread on Pita, toast or sliced bread.
Nutrition Facts for Beans
The nutritional values of "Beans" per 100 grams are:
Nutrition Summary
Total Calories
333
Protein
23.4 g
Fat
0.4 g
Carbohydrate
60.3 g
Nutrients
Amount
%Daily Value
Calcium, Ca
240 mg
24 %
Copper, Cu
0.98 mg
49.2 %
Iron, Fe
10.44 mg
58 %
Magnesium, Mg
190 mg
47.5 %
Manganese, Mn
1.8 mg
89.8 %
Phosphorus, P
301 mg
30.1 %
Potassium, K
1795 mg
51.29 %
Selenium, Se
12.8 mcg
18.29 %
Sodium, Na
16 mg
0.67 %
Zinc, Zn
3.67 mg
24.47 %
Vitamin A
0 IU
0 %
Vitamin C
0 mg
0 %
Vitamin B6
0.32 mg
15.9 %
Vitamin E
0.21 mg
0.7 %
Vitamin K
5.6 mcg
7 %
Riboflavin
0.15 mg
8.59 %
Thiamin
0.44 mg
29.13 %
Folate, DFE
388 mcg
97 %
Niacin
0.48 mg
2.4 %
Sugars
2.11 g
Fiber
15.2 g
60.8 %
Cholesterol
0 mg
0 %
Water
11.32 g
Carotene, alpha
0 mcg
Carotene, beta
0 mcg
Choline
66.2 mg
Lycopene
0 mcg

View all +
Data source: USDA Nutrient Database, R25
*Percent Daily Values (%DV) are based on a 2,000 calorie reference diet. Your daily values may be higher or lower based on your individual needs.
Post a Comment
Comments should be on the topic and should not be abusive. The editorial team reserves the right to review and moderate the comments posted on the site.
Advertisement
Your Health Super Store