What is Amaranth?
Amaranth is a leafy plant belonging to the same family as quinoa. This ancient gluten-free grain, a native of Peru, is undergoing a renaissance courtesy of its multiple health benefits, taste and versatility. After quinoa and oats, the next grain to bask in the glory of its varied nutritional benefits is amaranth.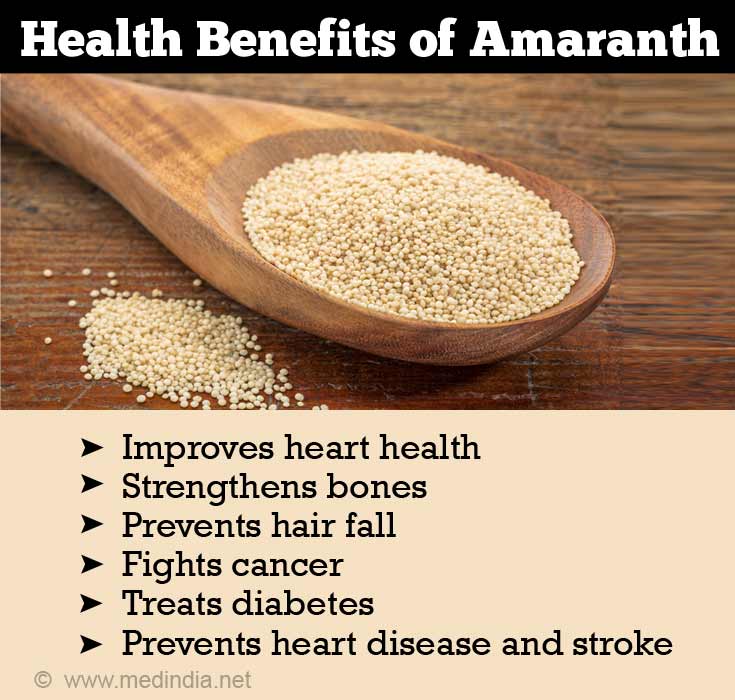 Using cheese protein as a reference, researchers at Institute of Nutrition of Central America and Panama at Guatemala concluded that protein in amaranth is among the highest in nutritive quality of plant-origin food, similar to animal-origin foods. Besides being a high-protein food, it is a mineral powerhouse containing higher quantities of magnesium, calcium, fiber and phytonutrients than other cereals.
A U.S. Department of Agriculture (USDA) report revealed that amaranth contains 30% more protein than rye, rice and sorghum, which makes it a protein powerhouse. It contains all essential amino acids and is particularly rich in lysine, missing in other grains. Being an excellent source of fiber and protein, it keeps hunger pangs in control. Lysine helps in the metabolism of fatty acids for energy, thus, assisting weight loss.
Amaranth has a higher fat content compared to other grains, but it is relatively low in saturated fats and high in unsaturated fats. It is the only grain containing Vitamin C, which aids in iron absorption and thus useful in treating anemia.
Homeopathic and Ayurvedic experts vouch for the health benefits of amaranth.
A protein-packed food brimming with cancer-fighting compounds and heart-friendly nutrients are the top three reasons to include amaranth in your daily diet. The seeds and leaves effectively control diarrhea and hemorrhagic problems like excessive bleeding during menstruation. The protein and fiber content combined with a low-glycemic index make amaranth a diabetic-friendly grain.
Advertisement
Other Health Benefits of Amaranth include:
Heart-friendly grain:
Various studies have proven that eating amaranth is good for the heart. It contains phytochemicals like rutin and nicotiflorin, which combat hypertension.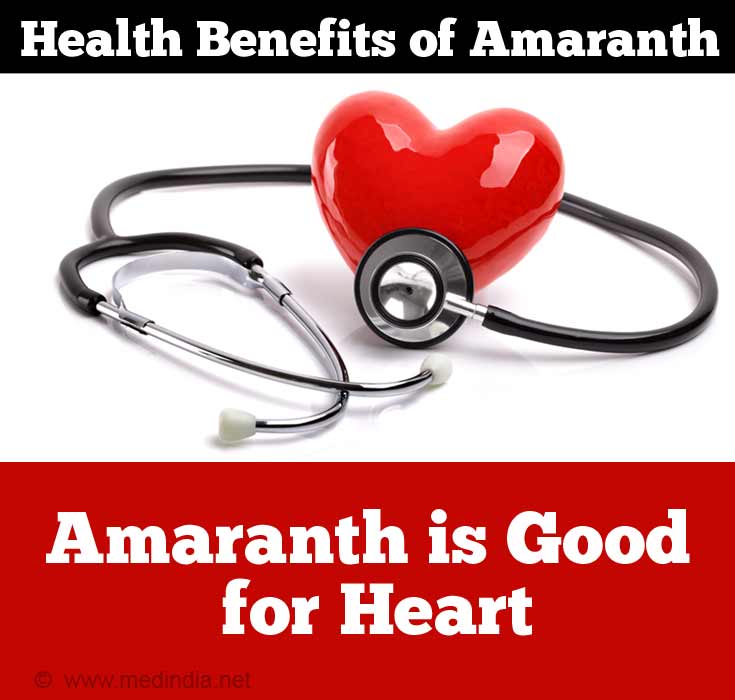 Research conducted by U. S. Department of Agriculture in Madison, Wisconsin demonstrated the healthy oils in amaranth reduce total cholesterol and LDL cholesterol. According to a research held at the University of Guelph in Canada, amaranth is a rich dietary source of phytosterols and fiber, which possess cholesterol-lowering properties.
Strengthens bones:
Amaranth contains a blend of bone-friendly minerals — calcium, magnesium, phosphorus and manganese. It contains a significant amount of lysine, which helps the body absorb calcium and decrease calcium excretion via urine as well as play a role in collagen formation. It contains L-arginine, which boosts the activity of osteoclast cells.
Advertisement
Gluten-free:
Being a gluten-free grain, amaranth is an excellent option for people who are gluten-intolerant. Substituting amaranth in the daily diet provides a wide array of nutrients along with minimizing discomfort to those suffering from Celiac disease.
Anti-inflammatory properties:
Rutin and nicotiflorin possess anti-inflammatory properties. These phytochemicals have a neuroprotective effect as they decrease cytokines and assist in the repair of damaged brain cells. Lunasin, a peptide found in amaranth possesses cancer-preventive properties and combats inflammation associated with health conditions like diabetes, heart disease and stroke. Amaranth seed oil is one of the richest dietary sources of squalene oil, which possesses excellent anti-inflammatory benefits.
Good for hair:
Lysine plays an important role in maintaining healthy and lustrous locks. Topical application of amaranth juice to hair prevents hair fall and treats brittle hair. Amaranth leaves inhibit premature hair graying.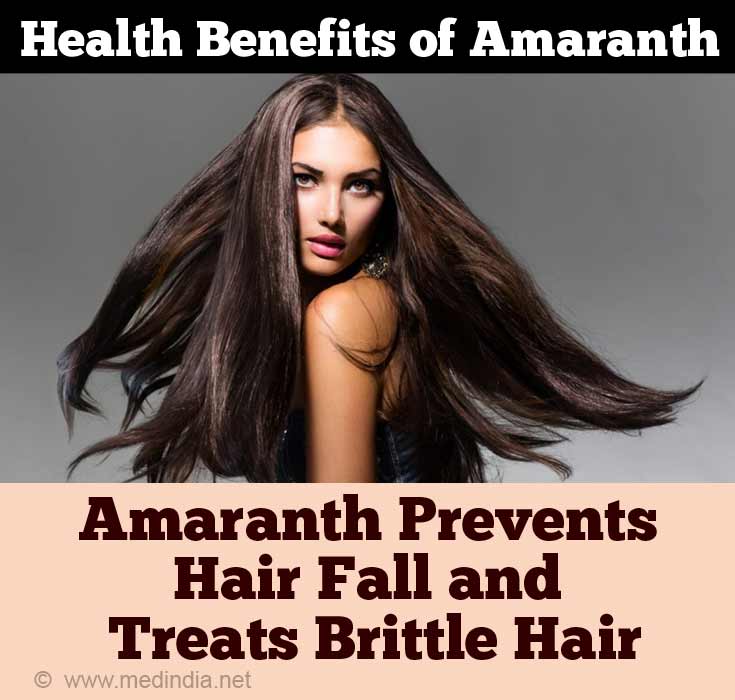 Amaranth porridge and bread are some popular amaranth recipes. Other interesting recipes for including this versatile and nutritious grain in your daily diet are:
Tabbouleh-Style Amaranth Salad:
Ingredients:
1 cup cooked amaranth
1 cup diced cucumber
½ cup finely chopped onion
¼ cup chopped fresh mint
¼ cup chopped fresh coriander
¼ cup toasted pine nuts
2 tablespoons extra virgin olive oil
2 tablespoons fresh lemon juice
½ cup boiled chickpeas
2 tsp chopped garlic
Salt and pepper
Preparation:
1. In a pan, heat oil and garlic. Add boiled chickpeas and chilli flakes. Cook for 2-3 minutes. Cool.
2. In another pan, heat the remaining oil and sauté amaranth.
3. Mix cucumber, mint, onion, coriander and lemon juice in another bowl.
4. Toss all the ingredients together. Serve immediately.
Advertisement
Amaranth Pancakes:
Ingredients:
1 cup amaranth flour
½ cup arrowroot powder
¼ cup toasted almonds
½ tsp cinnamon powder
1 tsp baking soda
¼ cup honey
2 tbsp oil
2 tbsp lemon juice
Preparation:
1. In a bowl, combine amaranth flour, arrowroot, almonds, baking soda and cinnamon. In a separate bowl, combine water, lemon juice, oil and honey. Mix well.
2. Heat a lightly oiled griddle over medium-high heat. Drop the batter through a ladle using approximately 2 tablespoons for each pancake.
3. Brown on both sides and serve hot.
Amaranth Patties:
Ingredients:
1 cup red lentils
1/2 cup amaranth
1/2 cup chopped fresh coriander
1 diced onion
1 boiled and mashed potato
1/2 cup breadcrumbs
Some sliced black olives
Salt and pepper
1 tbsp oil
Preparation:
1. Add red lentils and amaranth in a pot. Cover with water and boil for 15 minutes. Strain them.
2. Put them in a large bowl and blend in all the other ingredients, except oil. If the composition is too moist, add more breadcrumbs.
3. Make round patties and place them in a greased oven tray. Bake 15 minutes on each side at 150 degrees.
4. Serve with coriander chutney or ketchup.
Amaranth grain, uncooked
The nutritional values of "Amaranth grain, uncooked" per 100 grams are:
Nutrition Summary
Total Calories
371
Protein
13.6 g
Fat
0.4 g
Carbohydrate
65.2 g
Nutrients
Amount
%Daily Value
Calcium, Ca
159 mg
15.9 %
Copper, Cu
0.52 mg
26.25 %
Iron, Fe
7.61 mg
42.28 %
Magnesium, Mg
248 mg
62 %
Manganese, Mn
3.33 mg
166.65 %
Phosphorus, P
557 mg
55.7 %
Potassium, K
508 mg
14.51 %
Selenium, Se
18.7 mcg
26.71 %
Sodium, Na
4 mg
0.17 %
Zinc, Zn
2.87 mg
19.13 %
Vitamin A
2 IU
0.04 %
Vitamin C
4.2 mg
7 %
Vitamin B6
0.59 mg
29.55 %
Vitamin E
1.19 mg
3.97 %
Vitamin K
0 mcg
0 %
Riboflavin
0.2 mg
11.76 %
Thiamin
0.12 mg
7.73 %
Folate, DFE
82 mcg
20.5 %
Niacin
0.92 mg
4.62 %
Sugars
1.69 g
Fiber
6.7 g
26.8 %
Cholesterol
0 mg
0 %
Water
11.29 g
Carotene, alpha
0 mcg
Carotene, beta
1 mcg
Choline
69.8 mg
Lycopene
0 mcg

View all +
Data source: USDA Nutrient Database, R25
*Percent Daily Values (%DV) are based on a 2,000 calorie reference diet. Your daily values may be higher or lower based on your individual needs.
Medindia adheres to strict ethical publishing standards to provide accurate, relevant, and current health content. We source our material from reputable places such as peer-reviewed journals, academic institutions, research bodies, medical associations, and occasionally, non-profit organizations. We welcome and value audience feedback as a part of our commitment to health literacy and informed decision-making.

Please use one of the following formats to cite this article in your essay, paper or report:
APA

Vishruta Biyani. (2019, July 29). Health Benefits of Amaranth. Medindia. Retrieved on Dec 06, 2023 from https://www.medindia.net/patients/lifestyleandwellness/health-benefits-of-amaranth.htm.

MLA

Vishruta Biyani. "Health Benefits of Amaranth". Medindia. Dec 06, 2023. <https://www.medindia.net/patients/lifestyleandwellness/health-benefits-of-amaranth.htm>.

Chicago

Vishruta Biyani. "Health Benefits of Amaranth". Medindia. https://www.medindia.net/patients/lifestyleandwellness/health-benefits-of-amaranth.htm. (accessed Dec 06, 2023).

Harvard

Vishruta Biyani. 2019. Health Benefits of Amaranth. Medindia, viewed Dec 06, 2023, https://www.medindia.net/patients/lifestyleandwellness/health-benefits-of-amaranth.htm.
Advertisement
Request an Appointment with a Doctor (Nutrition Expert)
Dt. Ananya Bhattacharya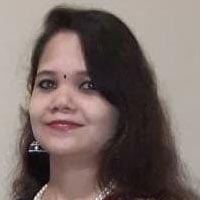 BSc, CFN, MSc, CCDE, ACCDE, CCRN
3 years experience

Dt. Sara Maryam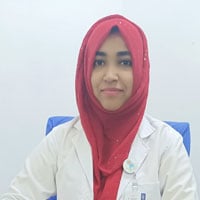 BSc, CFN, MSc, MBA
9 years experience

Dt. Jeya Priya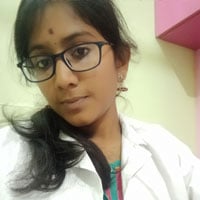 BSc, MSc
1 year experience

Dt. Aarti Varma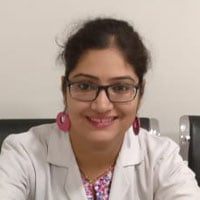 Bsc Homescience with specialization in Foods and Nutrition, Msc Food and Nutrition
10 years experience

View All