The Language of Flowers: What Do They Mean
We use flowers as gestures and symbols to communicate with our dear ones. Whether it's a birthday or a funeral, or a deep love for someone, we express our emotions through flowers. Flowers have taken on a special meaning because we can send all kinds of messages with flowers. For example, blue salvia will indicate 'I think of you'. The real flower meaning, of course, will be up to the person giving it and the one receiving it. Here's a list of flowers and what they symbolize.
Acacia – Secret love
Ambrosia – Love returned
Amaryllis – Pride or splendid beauty
Anemone – Unfading love (on a positive note it symbolizes anticipation)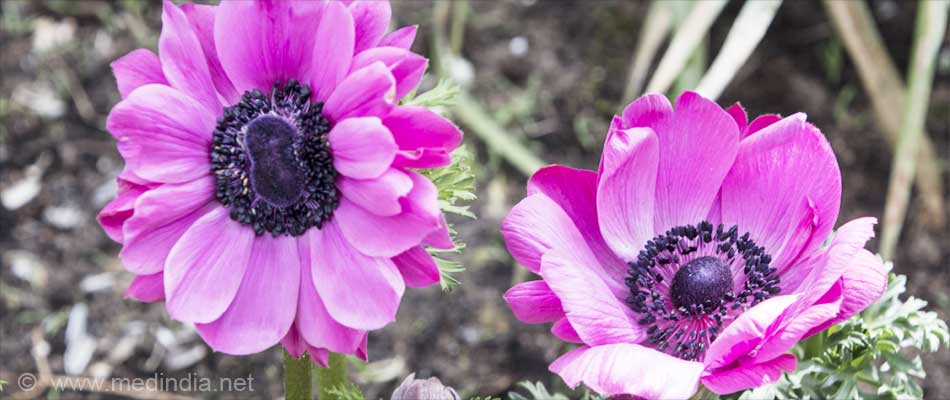 Aster – Love and daintiness
Azalea – Fragile passion (it's also a Chinese symbol of womanhood)
Anthurium – Hospitality (indicates happiness and abundance)
Aster – Patience
Blue bell – Delicacy and humility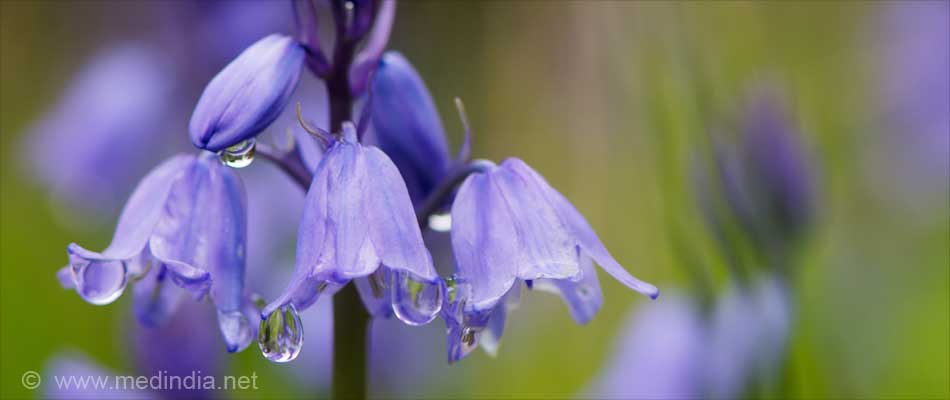 Red carnation – Love and admiration
Pink carnation – Love of a woman
Purple carnation – Capriciousness
Yellow carnation – Disdain or rejection
White carnation – Innocence and pure love
Chrysanthemum – Fidelity and optimism, 'You're a wonderful friend'
Daffodil – Regard and chivalry (a single daffodil indicates misfortune and a bunch of daffodils indicates joy and happiness)
Daisy – Indicates loyal love and 'I'll never tell'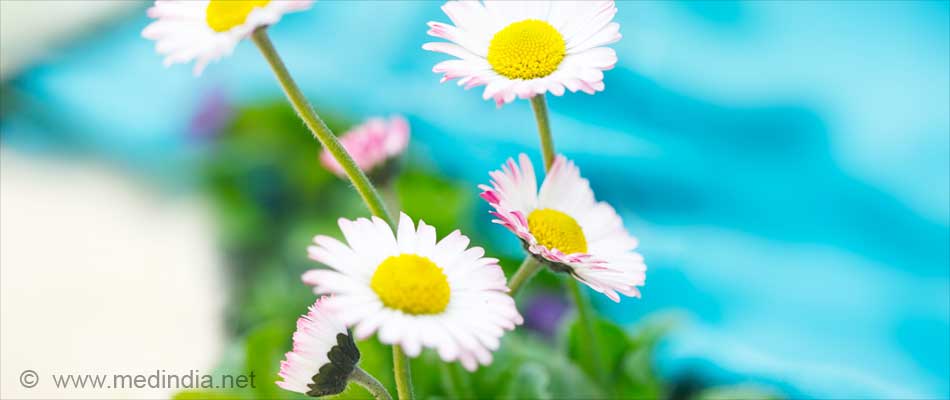 Gardenia – Secret love
Gerbera – Cheerfulness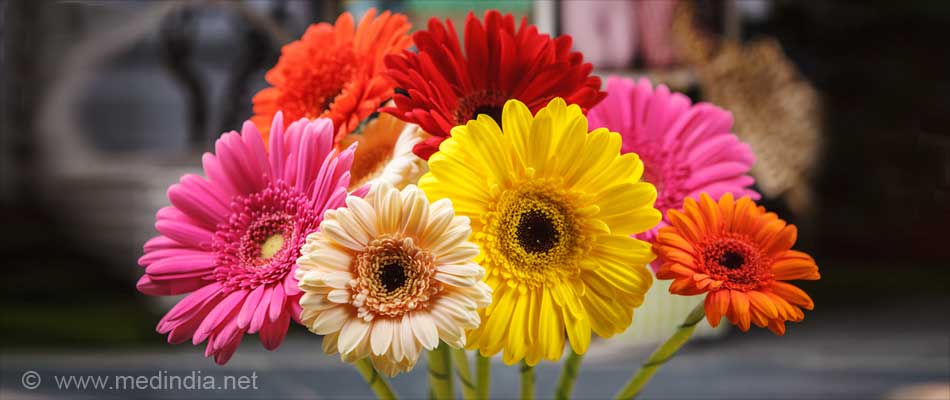 Gladiolus – Strength of character, 'I'm sincere'
Purple hyacinth – Sorrow
Yellow hyacinth – Jealousy
Hydrangea – Heartfelt emotions or gratitude, funeral flowers
Purple Iris – Wisdom
Blue Iris – Faith and hope
Yellow Iris – Passion
White lilac – Innocence and humility
Purple lilac – First love
White lily – Modesty and virginity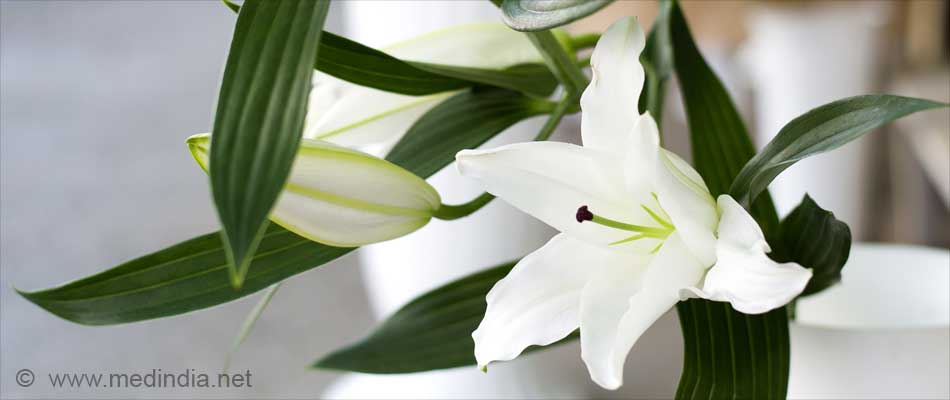 Orange lily – Passion
Yellow lily – Gaiety
Lotus – Mystery and truth
Marigold – Affection or grief
Marjoram – Comfort and consolation
Pansy – Thoughtful recollection
Peony – Healing, happy marriage or life
Dark pink rose – Thank you
Light pink rose – Admiration
Red rose – Love and desire
Yellow rose – Friendship, 'Welcome back' or 'Remember me'
Spider flower – 'Elope with me'
Sunflower – Homage and devotion
Sweet basil – Good luck
Tulip – Declaration of love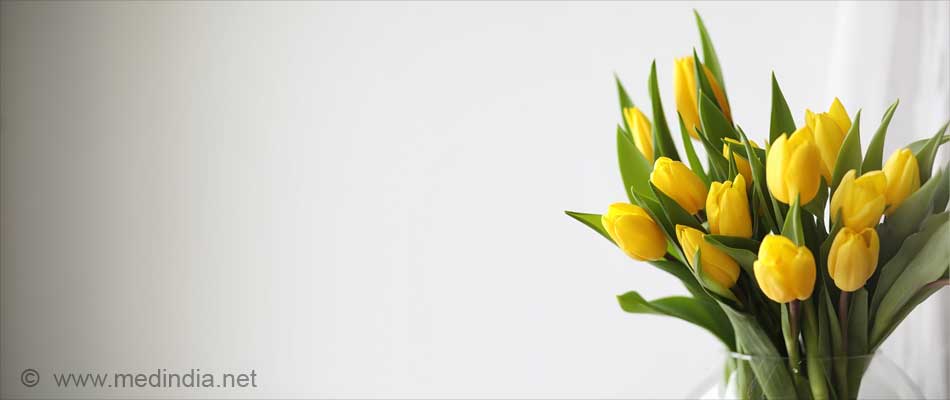 Violet – Modesty and simplicity
Yarrow – Healing
Zinnia – Lasting affection
References:
Katz SR, Newman RA, Lansky EP. Punica granatum: heuristic treatment for diabetes mellitus. J Med Food. 2007 Jun;10(2):213-7.
Chen HN, Hsieh CL. Effects of Sophora japonica flowers (Huaihua) on cerebral infarction. Chin Med. 2010 Sep 27;5:34.
The Flower Workshop in psychosocial rehabilitation: a pilot study -

(https://www.ncbi.nlm.nih.gov/pubmed/19148821)
Post a Comment
Comments should be on the topic and should not be abusive. The editorial team reserves the right to review and moderate the comments posted on the site.