Is Fish Bad for Health?
Seafood is a good source of high-quality protein, nutrients and omega 3 fatty acids. Fish is also a great diet food since it is low in calories and saturated fats, high in protein and packed with LDL lowering and cancer-fighting.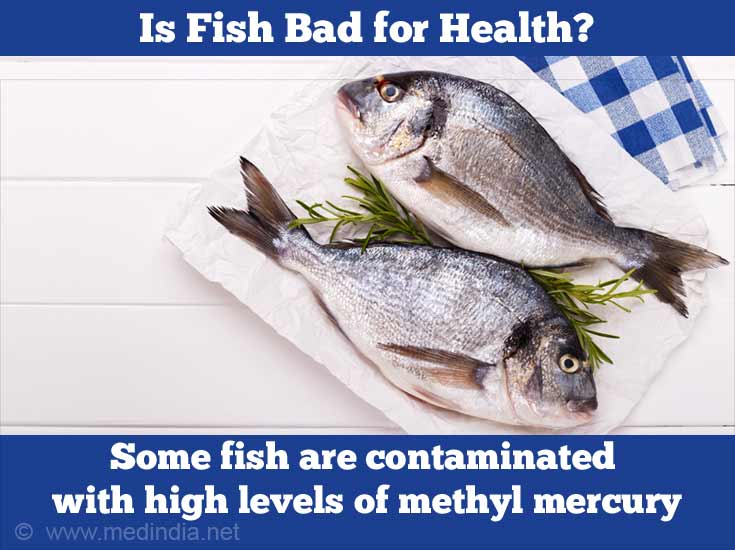 At the same time, it is important to realize that some fish are contaminated with high levels of methyl mercury.
Methyl mercury is a neurotoxin that affects the pregnant or lactating mother. Its ill effects have been majorly seen on the child in the womb, a lactating child or a young child as their brain is in the developing phase in this phase of the lifecycle.
According to the USDA and FDA, pregnant and lactating females and females of childbearing age should limit their consumption of shark, mackerel, tilefish and swordfish (the type used to make sushi or fresh steak) to no more than once a month.
Traces of methyl mercury are found in most fish, but traces are greater in areas with industrial mercury pollution. The usual concentration in most fish ranges from 0.01 to 0.5 ppm (parts per million). But few species reach the FDA limit for human consumption of 1 ppm and more.
Reference:
Mahan, K.L. "Krause's Food, Nutrition and Diet Therapy", 11th edition.
Latest Publications and Research on Fish: The Best and The Worst