Good Fish Choices
Exposure to mercury can be reduced by eating fish known to have low mercury levels. According to the FDA, the following fish are considered 'The Best Fish' with the lowest levels of mercury: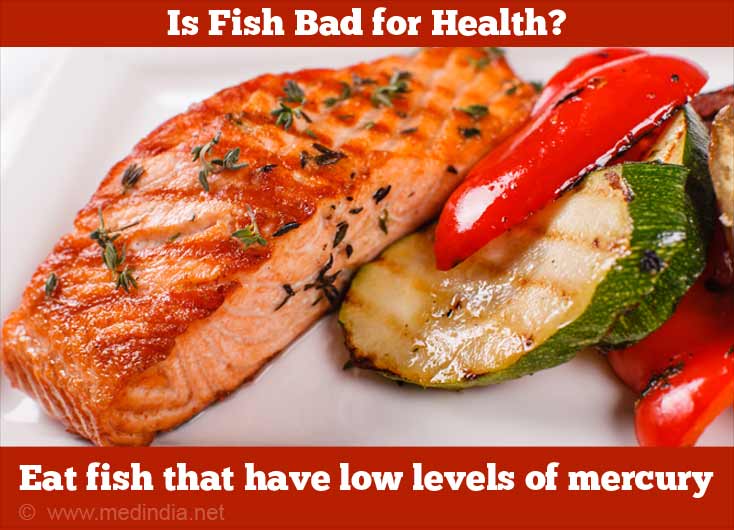 Cod, catfish, crab, flounder and sole
Grouper, haddock, herring, lobster and mahi-mahi
Ocean perch, oysters, rainbow trout and salmon
Sardines, scallops, tilapia, farm-raised trout
Apart from the above most common seafood that comprises 80 percent of the market – canned tuna, shrimp, Pollock, and the rest mentioned above have methyl mercury levels of less than 0.2 ppm. Their consumption is not restricted unless a person eats 2.2 pounds of this type of seafood per week.
Reference:
Mahan, K.L. "Krause's Food, Nutrition and Diet Therapy", 11th edition.