About
Fenugreek (Trigonella foenum graecum, native to Southern Europe and Asia), is an annual herb with white flowers and hard, yellowish-brown and angular seeds.
Commonly known as methi in Hindi and vendhayam in Tamil, it is a popular ingredient in many North and South Indian dishes and home remedies.
Fenugreek seeds and leaves are strongly aromatic and flavorful. The seeds are bitter in taste, but lose their bitterness if lightly roasted. They are rich in vitamins such as thiamin, folic acid, riboflavin, niacin, vitamins A, B6, and C, and are a rich storehouse of many minerals such as copper, potassium, calcium, iron, selenium, zinc, manganese, and magnesium. Fenugreek leaves are a rich source of vitamin K as well.
Fenugreek seeds are a rich source of trigonelline, lysine and l-tryptophan. The seeds also contain a large amount of saponins and fibers that may account for many of the health benefits of fenugreek. The following are some of the ways in which the fenugreek herb has been used traditionally for treating a variety of conditions.
Advertisement
Reduces Cholesterol - Fenugreek contains saponins that help reduce the body's absorption of cholesterol from fatty foods. Some studies also indicate saponins to have a role to play in reducing the body's production of cholesterol, especially the LDL or bad cholesterol. For example, Reddy and Srinivasan from the Central Food Technological Research Institute, CSIR, Mysore, India, found that fenugreek helped regress existing cholesterol gallstones in mice. Further, they claimed that fenugreek could significantly reduce cholesterol concentration.
Regulates Blood Sugar and Controls Diabetes - An unusual amino acid (4HO-Ile), so far found only in fenugreek, has possible anti-diabetic properties such as enhancing insulin secretion under hyperglycemic conditions, and increasing insulin sensitivity. Iranian researchers from Qom University of Medical Science suggest the potential of 4HO-Ile as an adjunct to diabetes treatment for type 1 as well as type 2 diabetes.
Enhances Breast Milk Production- Fenugreek has been known since ancient times as an herbal galactagogue - or a herb that increase milk production. Fenugreek has been used traditionally by mothers to increase the production of breast milk and stimulate milk flow while nursing and breastfeeding. Other examples of herbal galactagogues include blessed thistle, milk thistle, fennel, anise, nettle, and others. However, it must be noted that there are very few modern data on their safety and efficacy. This is supported by some studies that have found that consumption of herbal tea containing fenugreek seeds enhanced the production of breast milk in mothers and facilitated infant birth weight regain in early postnatal days.
Protects from Cancer - Studies have shown that the fibers in fenugreek may help prevent certain cancers. For example, Researchers at Rajiv Gandhi Center for Biotechnology, Thiruvananthapuram, found that fenugreek has estrogenic effects and could be a possible alternative to Hormone Replacement Therapy (HRT). Other studies have shown that saponins and mucilage in fenugreek bind to toxins in the food and flush them out, thus protecting the mucus membrane of the colon from cancers.
Advertisement
Maintains Healthy Testosterone Levels - An Australian study reported significant positive effect of fenugreek on physiological aspects of male libido and also found that it may assist in maintaining normal healthy testosterone levels. The study recruited 60 healthy males between the ages of 25 and 52, without erectile dysfunction and randomized to 2 tablets per day of 600mg Testofen (a Fenugreek extract and mineral formulation) or placebo for 6 weeks. The researchers found that Testofen significantly increased sexual arousal and orgasm in the study men.
Aids Digestion - Fenugreek is said to be an effective heartburn or acid reflux remedy because the mucilage in fenugreek seeds assists in soothing gastrointestinal inflammation, and coating the stomach and intestinal lining. According to a study published in the journal Phytotherapy Research, a 2-week intake of a fenugreek fiber product taken 30 minutes before two meals/day, by subjects with frequent heartburn, diminished heartburn severity. The researchers found that the effects were similar to that of ranitidine at 75mg, twice a day.
Helps with Weight Loss - Fenugreek complements diet and exercise for weight loss. This thermogenic herb aids weight loss by suppressing appetite, increasing energy in the short term, and potentially modulating carbohydrate metabolism.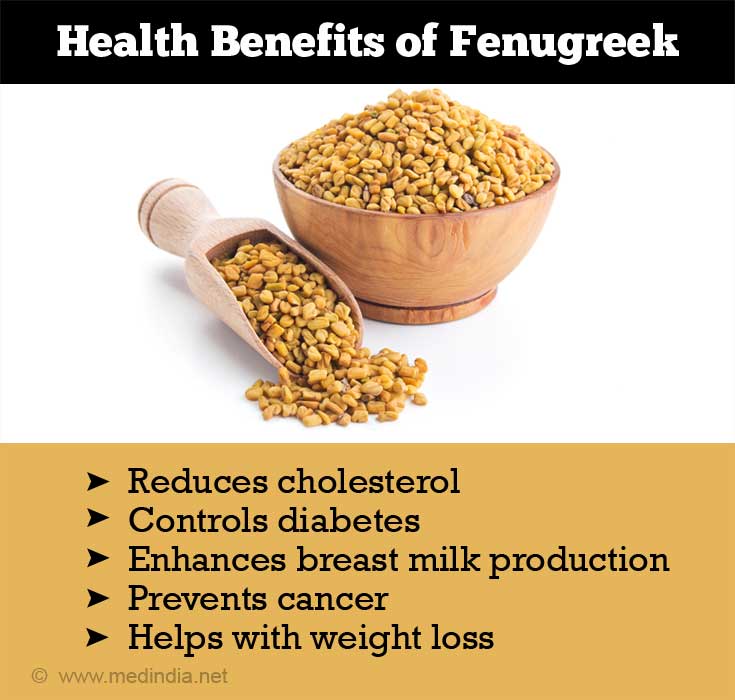 Fenugreek's Use as a Natural Home Remedy
Fenugreek is widely known for its culinary properties and also as traditional remedy for a number of conditions.
It has been used traditionally in India, China, Middle East for thousands of years to treat many ailments and conditions.
Fenugreek seeds are rich in vitamin E and are added as preservatives in pickles.
Dried leaves of the fenugreek are used for flavoring meat, fish and vegetable dishes.
Herbal tea made with fenugreek, lemon and honey is traditionally used as remedy for fevers.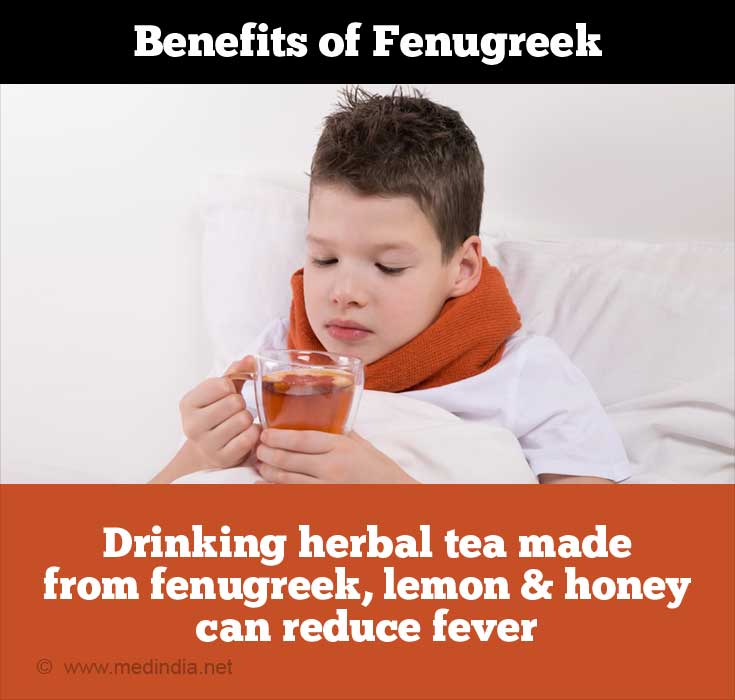 Fenugreek has been used traditionally as a remedy for eczema, burns, abscesses, and gout.
Fenugreek has also been used to stimulate uterine contractions and induce childbirth.
Fenugreek extract has been suggested to assist in balancing women's hormones and also to enlarge breasts.
A paste made from fresh fenugreek leaves applied regularly to the scalp before a bath may help with hair growth, improve hair complexion, and reduce dandruff.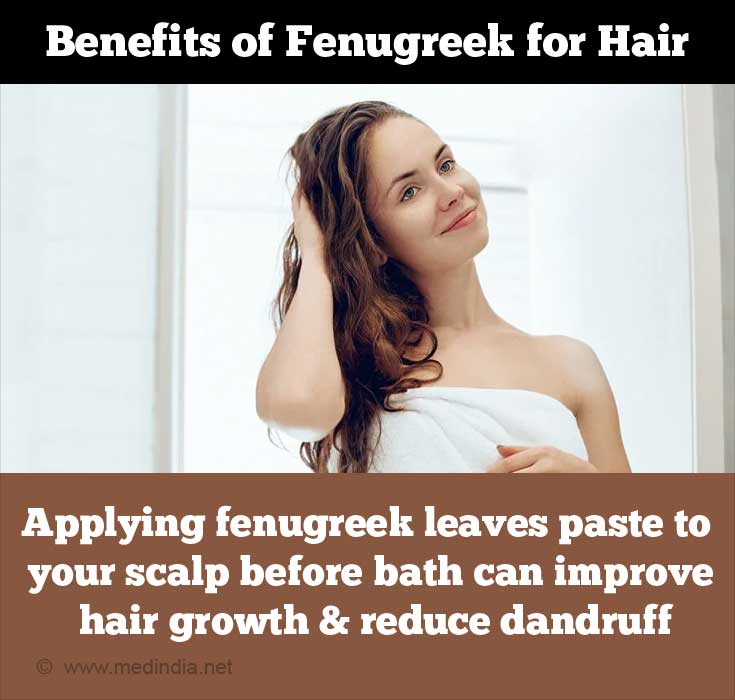 Disclaimer: Although there are many benefits of using fenugreek in your diet, it is strongly recommended that you should take the advice of a doctor before using fenugreek for treating any ailment or medical condition.
Advertisement
In large doses, fenugreek may cause birth-defects because of its teratogenic potential. It would be prudent to avoid fenugreek supplementation during pregnancy.
Fenugreek seeds can cause internal bleeding.
Skin irritation and allergy have also been reported with fenugreek. Severe allergy symptoms include chest pain, facial swelling, and difficulty breathing or swallowing.
Diarrhea, indigestion, heartburn, gas, bloating and urine odor are other possible side effects of fenugreek.
Fenugreek Seed Tea / Methi Chai
Lightly crush a teaspoon of fenugreek seeds.
Soak them in a cup of freshly boiled water and steep it for 1 to 3 hours. (The longer you steep, higher the benefits).
Strain the tea, add honey and lemon to taste and drink it hot or cold. You can add tea leaves or other herbs too for a different flavor.
Methi Moong Dal Subzi / Fenugreek Green Gram Curry
Heat 1 teaspoon of oil in a pan.
Add half a teaspoon cumin (jeera) seeds and when they splutter, add 1 chopped onion, 2 cloves of crushed garlic, and green chilies to taste. Sauté for a minute.
Add a pinch of turmeric powder, 2 cups of chopped fenugreek leaves and salt to taste. Cook for a few minutes. Keep in mind that fenugreek leaves cook very quickly.
Add a quarter cup of soaked moong dal (split green gram) and half a cup of hot water.
Sprinkle a teaspoon of besan (Bengal gram flour), mix well, and bring to a boil. Simmer for 10 to 15 minutes, till the moong dal is fully cooked.
Serve hot with rotis, parathas or rice.
Nutrition Facts for Fenugreek
The nutritional values of "Fenugreek" per 100 grams are:
Nutrition Summary
Total Calories
323
Protein
23 g
Fat
0.4 g
Carbohydrate
58.4 g
Nutrients
Amount
%Daily Value
Calcium, Ca
176 mg
17.6 %
Copper, Cu
1.11 mg
55.5 %
Iron, Fe
33.53 mg
186.28 %
Magnesium, Mg
191 mg
47.75 %
Manganese, Mn
1.23 mg
61.4 %
Phosphorus, P
296 mg
29.6 %
Potassium, K
770 mg
22 %
Selenium, Se
6.3 mcg
9 %
Sodium, Na
67 mg
2.79 %
Zinc, Zn
2.5 mg
16.67 %
Vitamin A
60 IU
1.2 %
Vitamin C
3 mg
5 %
Vitamin B6
0.6 mg
30 %
Vitamin E
~
Vitamin K
~
Riboflavin
0.37 mg
21.53 %
Thiamin
0.32 mg
21.47 %
Folate, DFE
57 mcg
14.25 %
Niacin
1.64 mg
8.2 %
Sugars
~
Fiber
24.6 g
98.4 %
Cholesterol
0 mg
0 %
Water
8.84 g
Carotene, alpha
~
Carotene, beta
~
Choline
~
Lycopene
~

View all +
Data source: USDA Nutrient Database, R25
*Percent Daily Values (%DV) are based on a 2,000 calorie reference diet. Your daily values may be higher or lower based on your individual needs.
Medindia adheres to strict ethical publishing standards to provide accurate, relevant, and current health content. We source our material from reputable places such as peer-reviewed journals, academic institutions, research bodies, medical associations, and occasionally, non-profit organizations. We welcome and value audience feedback as a part of our commitment to health literacy and informed decision-making.
Therapeutic Applications of Fenugreek -

(http://www.ncbi.nlm.nih.gov/pubmed/2194788)

Effect of fenugreek seeds on blood glucose and serum lipids in type I diabetes -

(http://www.ncbi.nlm.nih.gov/pubmed/12611558)

The Health Benefits of Trigonella Foenum-Graecum: A Review in International Journal of Engineering Research and Applications (IJERA) at -

(http://ijera.com/papers/vol%201%20issue%201/011032035E.pdf)

The effect of galactagogue herbal tea on breast milk production and short-term catch-up of birth weight in the first week of life -

(https://pubmed.ncbi.nlm.nih.gov/21261516/)

Antidiabetic Effect of Fenugreek Seed Powder Solution (Trigonella foenum-graecum L.) on Hyperlipidemia in Diabetic Patients -

(https://pubmed.ncbi.nlm.nih.gov/31583253/)

A randomized controlled clinical trial evaluating the effect of Trigonella foenum-graecum (fenugreek) versus glibenclamide in patients with diabetes -

(https://pubmed.ncbi.nlm.nih.gov/31148988)
Please use one of the following formats to cite this article in your essay, paper or report:
APA

Mita Majumdar. (2022, March 24). Fenugreek (Methi) - Health Benefits, Uses, and Side Effects. Medindia. Retrieved on Sep 29, 2023 from https://www.medindia.net/patients/lifestyleandwellness/fenugreek.htm.

MLA

Mita Majumdar. "Fenugreek (Methi) - Health Benefits, Uses, and Side Effects". Medindia. Sep 29, 2023. <https://www.medindia.net/patients/lifestyleandwellness/fenugreek.htm>.

Chicago

Mita Majumdar. "Fenugreek (Methi) - Health Benefits, Uses, and Side Effects". Medindia. https://www.medindia.net/patients/lifestyleandwellness/fenugreek.htm. (accessed Sep 29, 2023).

Harvard

Mita Majumdar. 2022. Fenugreek (Methi) - Health Benefits, Uses, and Side Effects. Medindia, viewed Sep 29, 2023, https://www.medindia.net/patients/lifestyleandwellness/fenugreek.htm.
Latest Publications and Research on Fenugreek
Request an Appointment with a Doctor (Nutrition Expert)
Dt. Sharmitha C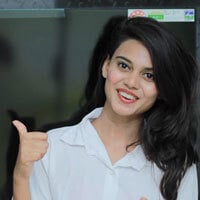 BSc
3 years experience

Dt. Medha Unnithan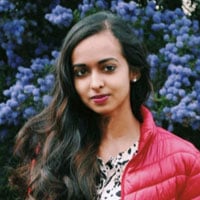 BSc, MSc, MSc, BSc
1 year experience
Vecura Wellness Clinic, Pn podur , pudukinar street , Tamil nadu 641014, Coimbatore
Dt. Prathima Potluri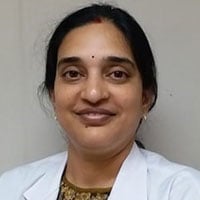 BSc, MSc
12 years experience

Dt. Unnati Sisodia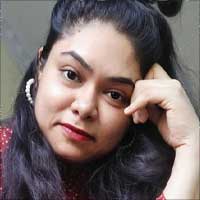 Diploma
2 years experience

View All