About
Why Fitness?
You, obviously, do take great care of your body. From conditioning your hair and clipping nails to nutrition and all matters of personal hygiene; everything is the way it should be. But that's not all, right?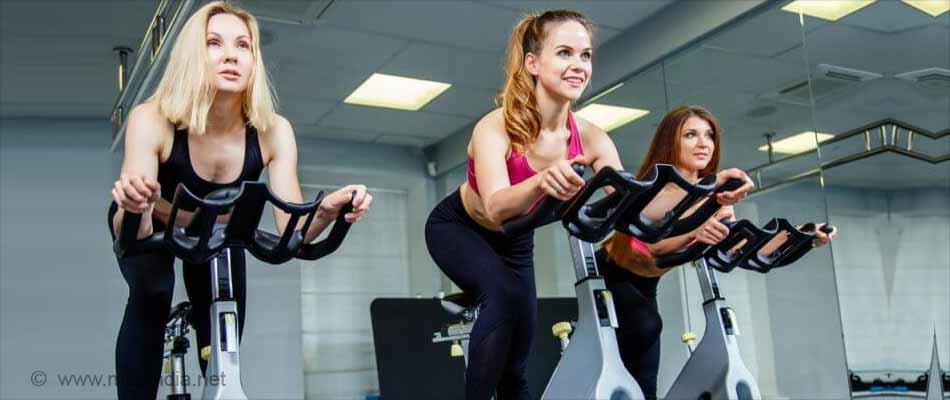 Even though you're doing most things right, there's still something about a healthy lifestyle that you're turning a blind eye to – exercise; or fitness, rather. Being physically fit is not just about getting a toned body or a rippling mass of muscles from pumping iron at an up-scale gym. Fitness is a lot more. It's a lifestyle improvement which, if you stay faithful to it, will reap countless benefits in the long run. The chiseled frame is only an added incentive.
Defining fitness is quite a task, actually. Here's one definition that packs in the most about why exercise is "just what the doctor ordered".
"Physical fitness is going through the day with a sense of confidence that you can put whatever the day has in store for you on your back, hold it there for a while, and then set it back down later, with good form. It can give you peace of mind that you are better equipped to handle the physical challenges of daily life, from reaching high to bending low, from running with a purpose, or running with no purpose at all. You can be carrying your whole life in a bag everyday to carrying just you, everywhere. Physical fitness is not a race, it's a pursuit. There is no finish line to look for, but a new starting line to cross everyday. The only real "goal" is to never finish." - Tom Bravo (a Florida-based fitness trainer)
Undoubtedly, exercise is strenuous and there's no shortcut to being fit. It requires constant commitment and you'll have to work at it for a while before any visible benefits can be observed. But the good news is that there's a plethora of fitness workouts available these days – from the classic 3 mile morning jog and cardio to jiving under disco lights or even kickboxing! This gives you the space to choose the form you're most comfortable with, and do it at convenient times everyday.
Latest Publications and Research on Exercise and Fitness