What are Body Shapers?
Body shapers are used to give the wearer an illusion of a flat stomach and a curvy waist and an hourglass figure. Shapewear and corsets have a long history and have undergone several changes from the fabric, to shapes and sizes. Although it is mostly preferred by women, shapewear for men is also gaining popularity in recent times.
Shapewear is worn under the dress as a temporary means of altering the shape of the wearer's body. It is meant to look fashionable with a slim waist and a curvy figure. This is done by hardening up and compressing flabby and bulgy areas of the body so that they give a look of the desired body shape.
Shapewears are known to have been traced to the Victorian age, when they were made of cotton, linen and fine fabric such as satin and sometimes even silk. The corsets, as they were known, were also made of hard materials like iron wires. Such materials would crush the ribs, sometimes even the internal organs, not allowing the lungs to expand for breathing.
Modern bodyshapers are now made from skin-friendly and breathable materials that are more comfortable, if properly selected and worn.
Body shapers or shapewear are now available in a range of sizes and come in different shapes. Shapewear is also available for those who are not overweight, just to give them a perfect shape for certain dresses. Before going for a shapewear, one must consider which part of the body is the focus of the shaping up. Accordingly, the various types of shapewear vary in terms of the area to be shaped up, the fitting requirements and the size.
Advertisement
Area to Shape up:
Minimizer Bra – This bra firms up the bust and upper back.
Extended Brief – This is basically worn as a brief, but extends up to the abdomen or waist to give shape to the butt, hips and waist.
Slip Shaper – This comes in the shape of a shorts, to give shape to thighs. The material extends upwards through the abdomen and the waist up to the lining of bra.
Shaping Top – Starts with the thighs, covers up butt, abdomen, stomach and waist and includes the bra to support the bust.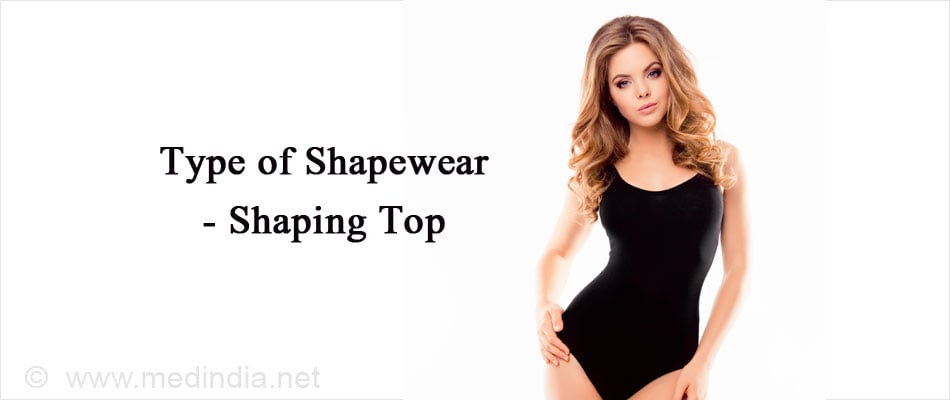 Waist Clincher – Covers just the abdomen area and the waist. This type is preferred if the abdomen flab extends or sags downward.
Thigh Slimmer – It is worn like shorts, but extends only up to the abdomen and hips to shape up the thighs and butt.
Body Suit – This shapes up the entire body. It is worn from the thighs, extends through the butt, abdomen, hips, stomach, waist and has a built-in bra. The sleeve length may vary from straps to full sleeves.
Required Fitting:
The user may require tight fitting to alter the size of a body part or just for a support. Compression garments are claimed to be anti-cellulite and micro-massage garments that can instantly reduce the body to fit into one to three sizes smaller. However, the effect is temporary and long term use can be harmful to the body.
The other type of body shaper can help in just spreading out the flab into right curves so that the wearer can look shapely.
Advertisement
It is very important to choose the right size of the shapewear. Choose the fit that makes your body comfortable, walking easy and movements free. Medium constriction can be used to smoothen the curves and bulges. Strong constriction is said to transform the figure with long term use, however, this is not scientifically proven.
Wearing a shapewear is also very tricky. The shapewear has to be worn from down and pulled upwards. If it is very tight and does not move upwards after a point, it is better to go for the next size.
While wearing, try and tuck in the bulges into the compression zones of the shapewear. Make sure there are no bulges after you wear it, smoothen if any.
Materials Used to Make Body Shapers:
Body shapers are ideally made of 90% nylon and spandex. Spandex, also known as lycra or elastane, is a kind of synthetic fiber that is highly elastic and more durable than rubber.
Some brands use neoprene to make body shapers. Neoprene is a synthetic rubber that also provides insulation and raises body temperature. It is generally used to make diving suits as it protects the deep-water swimmer from extreme cold climates. Neoprene body shapers are known to increase the body temperature and make it sweat.
Cotton is also used in combination with nylon and spandex to make the shapewear more breathable in hotter climates.
Advertisement
All said and done, the shapewears are ultimately compression garments, that is, they are worn tightly around the body. This tight hugging can cause various health problems in the long run.
Lung Function: Shapewear that extends above the waistline can compress the lower lobes of the lungs and prevent them from expanding to their full capacity. This means lesser oxygen, altered breathing pattern and impaired functioning of lungs after a while.
Blood Circulation: Blood circulation beneath the skin can be affected when the shapewear exerts pressure on the skin and muscles. Very tight shapewear can cause the heart to work harder to pump blood into the compressed areas, thus causing it to get tired easily. Unnecessary blood clots may sometimes be formed in the blood.
Digestion: Shapewear tends to extend pressure not only on the muscles of the midsection, but also on the internal organs present there. The movement of the food through the stomach, intestine and the colon in the abdominal area can be affected due to this. Gastroesophageal reflux disease (GERD) is one of the most common problems experienced by users of shapewear.
Bowel: Bowel movement is affected as the large intestine and colon are compressed, causing the contents of the large intestine to move slowly. 
Bladder: Using shapewear causes inconvenience when it comes to using the ladies room, and women may avoid the visit due to the discomfort. This can cause the infection of the residual urine or incontinence and leakage.
Numbness in Legs: The compression of the thighs can reduce blood flow to the legs and also compress the nerves. This can cause various problems like numbness, tingling or cramps. The condition also increases the risk of occurrence of varicose veins.
Infections: Shapewear can cause sweat and moisture to be trapped in the areas, providing a breeding ground for fungi and bacteria. This may lead to infections and rashes in the areas.
Meralgia paresthetica: This is a condition caused by compression of peripheral nerve in the thighs and causes tingling, numbness and pain in the affected leg.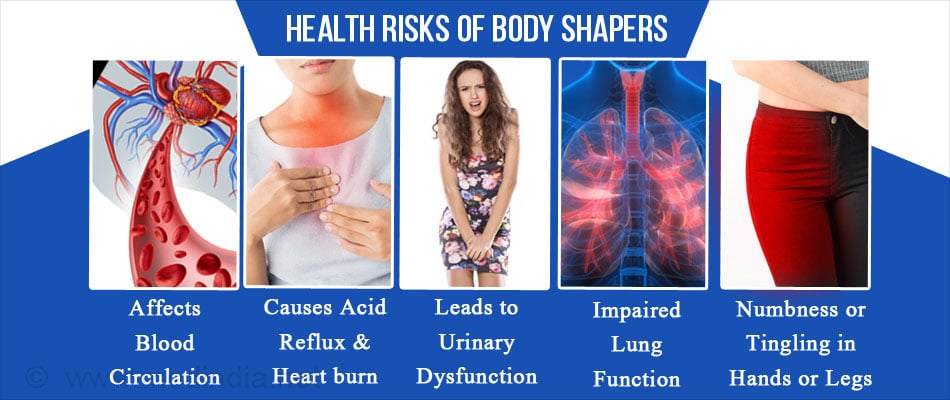 Using a shapewear to get into any particular dress or make one look curvy has been going on since ancient times. However, using shapewear has its own set of pros and cons.
Pros of Wearing Body Shapers
Dress size goes down by about 1 to 3 sizes instantly as the flabby muscles are neatly held tight and in place.
Hour-glass figure is obtained by those who are just slightly above the normal weight.
Body shaper that is worn waist and above gives a back support and improves posture.
The wearer gets a boost of self-confidence due to the smoothening of extra flab and also because the shapewear holds the back erect.
Cons of Wearing Body Shapers
Shapewear requires some time and patience to put it on. Getting in slowly is the trick. Tuck in the flab and right places.
Shapewear can compress the muscles causing problems to the nerves and blood vessels beneath the skin it covers.
Bathroom breaks also need some planning in advance.
Health hazards of wearing body shapers depend on the type of shapewear that is used.
Shapewear can be expensive and the requirement of buying more than one for regular use makes it a costly affair.
Choose a body shaper that is neither too tight, nor too loose.
Shapewear may aid in weight loss, but must be accompanied by proper diet and exercise.
Wear shapewear for limited periods of time to avoid unnecessary health problems.
While wearing a bodyshaper, make sure all the muscles are smoothly held in places tightly. Avoid any "pinching" of muscles or skin portions.
Gives the wearer an erect posture.
Medindia adheres to strict ethical publishing standards to provide accurate, relevant, and current health content. We source our material from reputable places such as peer-reviewed journals, academic institutions, research bodies, medical associations, and occasionally, non-profit organizations. We welcome and value audience feedback as a part of our commitment to health literacy and informed decision-making.
Use Common Sense When Wearing Body Slimmers -

(https://health.clevelandclinic.org/2014/02/shapewear-and-common-sense-help-you-look-your-best/)

Shapers Survey: The voice of youth -

(http://www.globalshapers.org/shapers-survey)

Body Shapers -

(http://body-shaper.org/)

Waist Incher -

(https://waistcincher.org/body-shaper-contour-your-figure/)

6 Predominant Pros and Cons of Corset Training -

(http://nyln.org/6-predominant-pros-and-cons-of-corset-training)
Please use one of the following formats to cite this article in your essay, paper or report:
APA

Himabindu Venkatakrishnan. (2017, March 03). Body Shapers - Pros and Cons, Myths and Facts. Medindia. Retrieved on Sep 25, 2023 from https://www.medindia.net/patients/lifestyleandwellness/body-shapers.htm.

MLA

Himabindu Venkatakrishnan. "Body Shapers - Pros and Cons, Myths and Facts". Medindia. Sep 25, 2023. <https://www.medindia.net/patients/lifestyleandwellness/body-shapers.htm>.

Chicago

Himabindu Venkatakrishnan. "Body Shapers - Pros and Cons, Myths and Facts". Medindia. https://www.medindia.net/patients/lifestyleandwellness/body-shapers.htm. (accessed Sep 25, 2023).

Harvard

Himabindu Venkatakrishnan. 2017. Body Shapers - Pros and Cons, Myths and Facts. Medindia, viewed Sep 25, 2023, https://www.medindia.net/patients/lifestyleandwellness/body-shapers.htm.
Do you wish to consult a Cosmetologist for your problem? Ask your question
Dr. Usha Hariram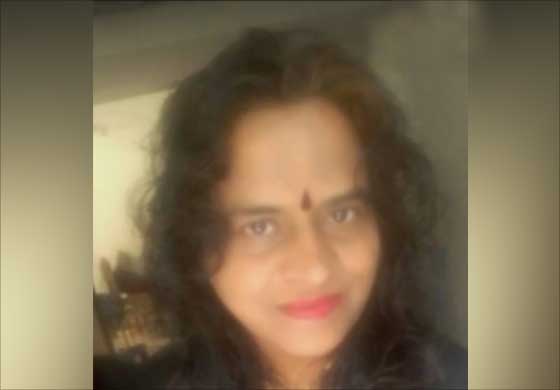 MBBS, Diploma In Skin Aesthetics, DDVL
22 years experience

View All