What is Spirituality?
Spirituality means different things to different people; it does take into account a belief in a higher power or say something bigger than ourselves along with a determined search for greater meaning. Consider this: some people may regularly attend a place of religious significance. Others may choose to meet to walk outdoors or even take part in social action projects, by way of seeking enormous inspiration from nature or humanity.
Spirituality enables and propagates discovering our true selves. We do think that perception is a possibility coming through our bodily sense organs. However, when we do become spiritually aware, we can recognize the perception through the spirit.
Tapping the soul makes us look at life from a refreshing perspective. Think about practices that make us feel alive. Spirituality is an essential part of the very human existence. It is readily available and spiritual wellness can help your body in addition to your mind.
Spiritual awakening works towards forming a way of life that ensures that we are on a quest to find answers to all our questions that confine our existence and convert that into being.
Spirituality helps in the following: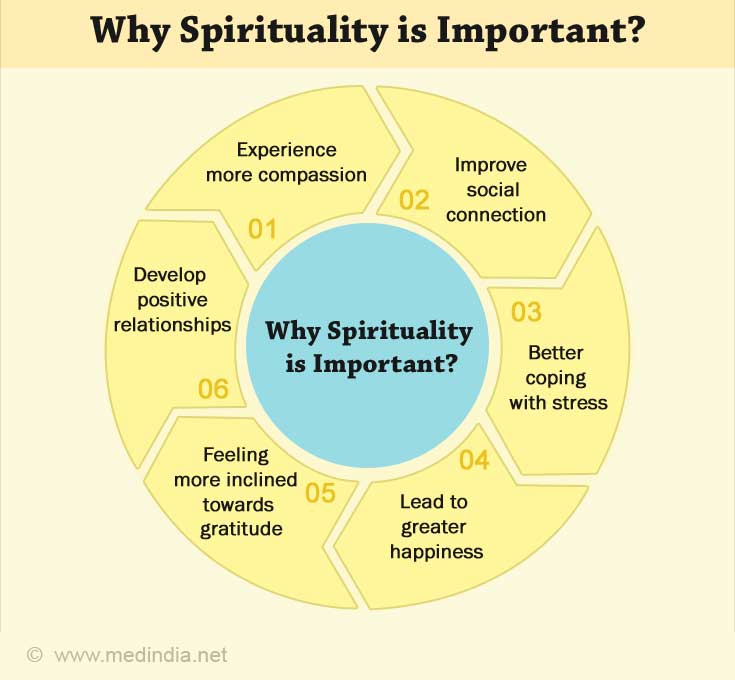 Experiencing more compassion
Improving social connection
Bring meaning to your life, which does lead to greater happiness
Feeling more inclined towards gratitude
Developing and growing in more positive relationships
Advertisement
To determine the spiritual well-being, ask these questions:
Do my inherent values guide my decisions and actions?
Do I have a well-defined sense of purpose?
Do I feel in harmony and balance with the world around me?
Am I accepting of the views of others?
Do I make time for relaxation and rejuvenation in my day?
Do I make time for meditation and/or prayer?
The physical health benefits followed by the mental and emotional health benefits are as follows:
Physical Health Benefits of Increasing Spirituality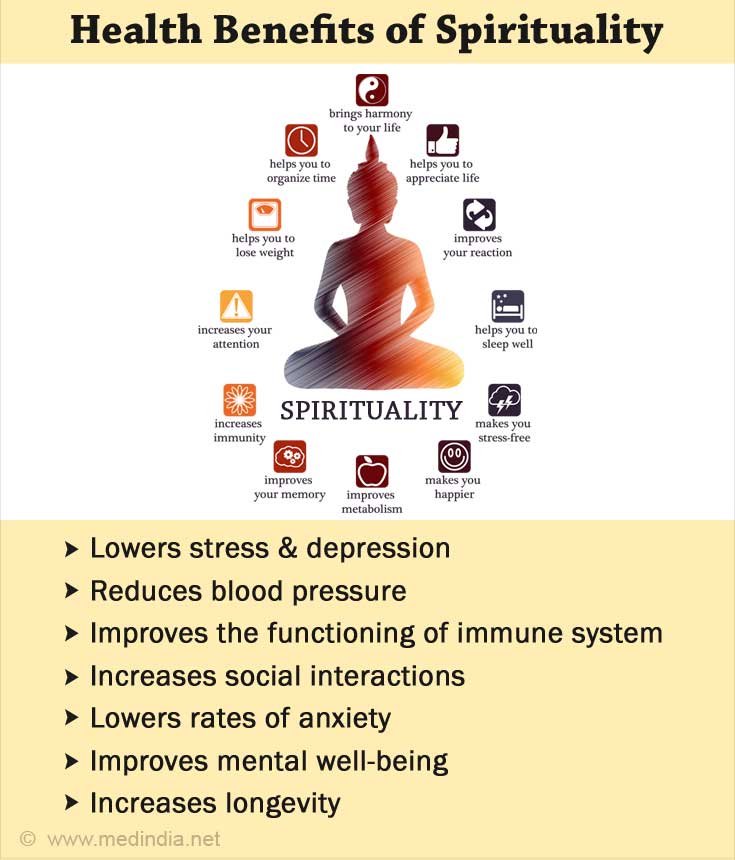 1. Reduction in stress
Chronic stress is harmful to both physical and mental health. We do lose sleep, have tense muscles, headaches, feel on edge, become exhausted and way to often not very pleasant to be around. Unrelenting stress is dangerous for us. Adopting spiritual growth habits has been shown to considerably reduce stress in individuals.
2. Reduce blood pressure
Increasing spirituality can help lower blood pressure. Increased blood pressure does become a common occurrence as we age. High blood pressure does damage our arteries, brain, heart, kidneys, and eyes. It can go on to result in bone damage and cause trouble sleeping. With all of those complications, is it not great that spiritual practices at the least correlate with the blood pressure reductions?
Advertisement
3. Improve the functioning of immune system
Growth in the spiritual practices helps keep up physically by strengthening the immune system! The benefit may be one of the results of our number one benefit: Stress Reduction. Reduced mental stress can reduce stress on the immune system. Less immune stress can lead to lesser physical illness. Prayer, meditation, and attendance at religious services have all been shown to boost overall immunity.
Mental and Emotional Health Benefits of Increasing Spirituality
1. Reduction in depression
Being in the constant tension of not living our values is very exhausting and may leave us with a negative view of ourselves and more so our lives. It is important to note, that the reference here is not to the depression resulting from a chemical imbalance or other medical conditions, medication interactions, etc., that may lead to depression.
The depression we are talking about here results from a constant disconnect between our core values and how we live. When what we see in the world is contrary to our belief system, our sense of well-being is severely affected. Spending time towards spiritual pursuits, moving to identify such tensions, can proceed to help us tremendously in working through them in order to help resolve the disconnect or then lead us towards action. Oftentimes, simply acknowledging this very disconnect can help lift off the negative thoughts. We can feel so knowledgeable and highly empowered.
Advertisement
2. Increased social interactions
By participating in places of religious services, the opportunities to interact with others increase greatly. These interactions gain a deepened sense of community. Caring and meaningful relationships are shown time and again towards boosting mental and emotional well-being. The benefit of the community is not restricted towards religious or spiritual groups, but such communities may often best reflect our very core values.
3. Lower rates of anxiety
Those who experience anxiety can see a reduction in anxiety as the spiritual practices increase. No doubt that anxiety and panic attacks are very real and debilitating. It is sometimes possible to help reduce the level of anxiety and shorten the duration of a panic attack by increasing spirituality.
4. Overall improvement in mental well-being
Spirituality can help improve overall mental health. The benefits of religious rituals can be experienced through spiritual growth by being internally connected, completely aware, practicing mindfulness, and having a greater sense of community.
5. Increase longevity
Reduction of stress, blood pressure, depression, and anxiety, combined with an increase in social interaction and gaining immune system strength, consider all these aspects. Each aspect taken up individually can help to improve longevity. On combining the wide-ranging benefits, the results can be far more positive.
Becoming more spiritual can be done by fulfilling the overall benefits of Spirituality as follows:
Enhance the lives of those around
Spirituality is all about moving beyond oneself and shifting the focus to relationships with others, close community, and God. By improving both physical and mental health, the relationships with others have a greater opportunity to flourish. This can bring about enjoyment, contentment, and peace. The effects of increasing spirituality do improve the life experiences of others and also encourage them to explore more spiritual growth for themselves.
Spiritual people make healthier choices
Attaching to a particular spiritual tradition does bring an indirect health benefit as many traditions do have certain rules about treating the body with the utmost kindness and avoiding any form of unhealthy behaviors. Consider this that people who practice a religion or a faithful tradition are less likely to smoke or drink, commit a crime, or become involved in any violent activity, and they are far more likely to engage in preventative habits such as wearing seatbelts and taking supplements.
Forgiveness is good medicine
Letting go of negative feelings after a hurtful incident is a practice that is reflected upon by a number of spiritual traditions. The health benefits of forgiveness are numerous, indicating better immune function, longer lifespan, lowered levels of blood pressure, overall improved cardiovascular health, and lesser feelings of anger or hurt.
Meditation can be practiced in a number of ways and it is suggested to follow mindfulness meditation, a type of meditation that focuses on the awareness plus acceptance of the present moment which is effective in growing spiritually.
Practicing spirituality is a very productive way to reduce stress levels and focus energy on something positive. Feeling a little overwhelmed? Do find a quiet spot and then reflect for a few moments. Relinquishing control of whatever is burdening may just be enough to calm the mind.
Medindia adheres to strict ethical publishing standards to provide accurate, relevant, and current health content. We source our material from reputable places such as peer-reviewed journals, academic institutions, research bodies, medical associations, and occasionally, non-profit organizations. We welcome and value audience feedback as a part of our commitment to health literacy and informed decision-making.
Why Is Spirituality Important? -

(https://www.takingcharge.csh.umn.edu/why-spirituality-important)

The Mental Health Benefits of Religion & Spirituality -

(https://www.nami.org/Blogs/NAMI-Blog/December-2016/The-Mental-Health-Benefits-of-Religion-Spiritual)

Religion, Spirituality, and Health: The Research and Clinical Implications -

(https://www.ncbi.nlm.nih.gov/pmc/articles/PMC3671693/)

Spirituality and stress relief: Make the connection -

(https://www.mayoclinic.org/healthy-lifestyle/stress-management/in-depth/stress-relief/art-20044464)

The Basics - What is Spiritual Health? -

(https://www.wespath.org/health-well-being/health-well-being-resources/spiritual-well-being/the-basics-what-is-spiritual-health)

The impact of spirituality on mental health -

(https://www.mentalhealth.org.uk/sites/default/files/impact-spirituality.pdf)

Yoga and Spirituality in Mental Health: Illness to Wellness -

(https://journals.sagepub.com/doi/10.1177/0253717620946995)
Please use one of the following formats to cite this article in your essay, paper or report:
APA

Trishna Patnaik. (2022, April 25). Benefits of Spirituality. Medindia. Retrieved on Dec 05, 2023 from https://www.medindia.net/patients/lifestyleandwellness/benefits-of-spirituality.htm.

MLA

Trishna Patnaik. "Benefits of Spirituality". Medindia. Dec 05, 2023. <https://www.medindia.net/patients/lifestyleandwellness/benefits-of-spirituality.htm>.

Chicago

Trishna Patnaik. "Benefits of Spirituality". Medindia. https://www.medindia.net/patients/lifestyleandwellness/benefits-of-spirituality.htm. (accessed Dec 05, 2023).

Harvard

Trishna Patnaik. 2022. Benefits of Spirituality. Medindia, viewed Dec 05, 2023, https://www.medindia.net/patients/lifestyleandwellness/benefits-of-spirituality.htm.
Advertisement
Do you wish to consult a Psychiatrist for your problem? Ask your question
Dr. Vivek Pratap Singh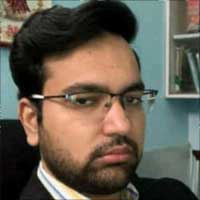 MBBS, MD
5 years experience

Dr. Shobhit Kumar Prasad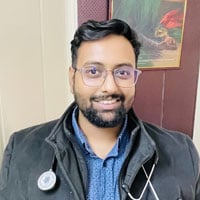 MBBS, MD
2 years experience

Dr. Padma S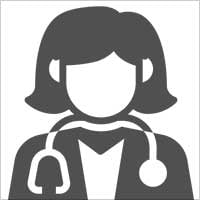 MBBS, DPM, Certified Sleep Coach, Behavioral Sleep Medicine - Mini-Fellowship, Mindfulness Facilitation Training
14 years experience

Dr. Kandasamy V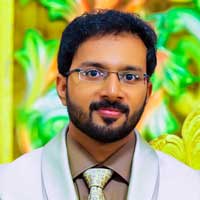 MBBS, MD
3 years experience
Sugham Health Centre , Near Tirunelveli junction , Tirunelveli
View All