What are the 10 Sure-Shot Ways to Fight your Fears?
"Let us never negotiate out of fear. But let us never fear to negotiate" - John F Kennedy
It is a common phenomenon to experience anxiety and fear in today's world. Our work, family expectations, personal situations and day to day events expose us to depression and anxiety; but this is not good for health. You should learn how to overcome your fear and relax yourself.
Anxiety: Is it Always a Problem?
Sometimes anxiety is adaptive and serves as a means to warn you of the impending threat to you or your loved one's life; while at others, it is unrelated to threat. Then, it is termed as 'generalized anxiety disorder,' a cause for anxiety attacks and a reason for distress leading to impairment of regular life.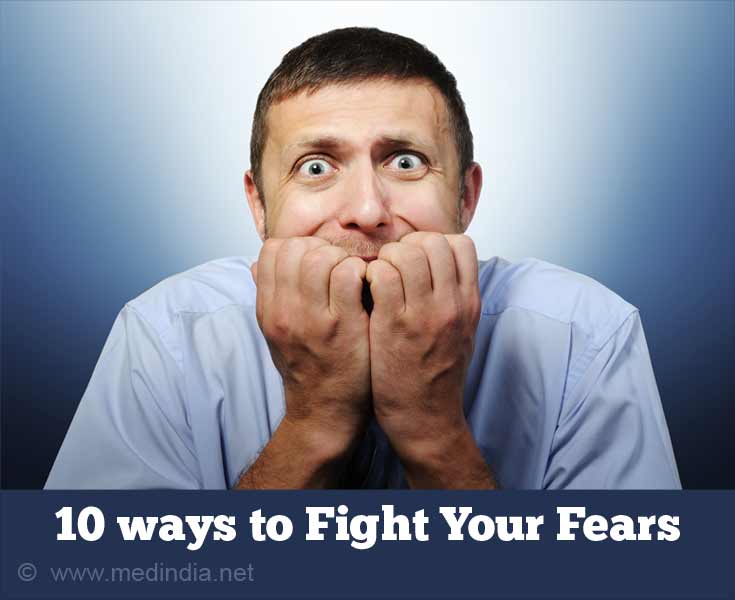 Ten Ways to Fight Your Fears
There are many natural ways to fight anxiety, and they can help you in overcoming fear.
Medications
Drug treatments are available that can provide you short term help in curing your anxiety or depression. The antianxiety drugs or antidepressants have been found to be most useful when they are used along with other natural treatments or psychosocial support. These drugs are prescribed by a registered medical practitioner for anxiety management.
Psychotherapy
Even though, anxiety is physiological in nature, psychotherapy can help you in anxiety management. Different natural ways to fight anxiety include cognitive-behavioral therapy, mindfulness, and stress management therapies. Psychotherapy is a great way to calm your brain and body, to deal with the thoughts and ideas that lead to fear and anxiety, and also learn better ways of coping with fear.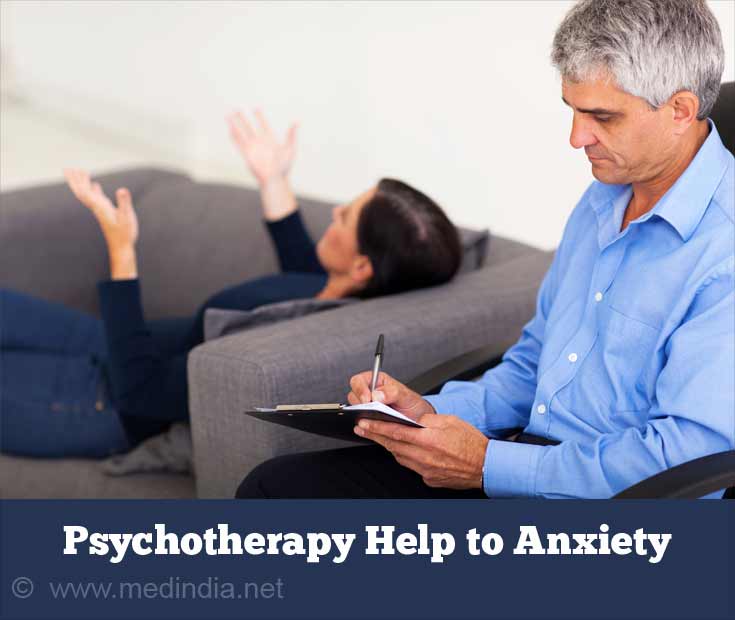 There are many relaxation techniques for anxiety that can help you overcome fear. Cognitive restructuring is used to transform the negative thoughts into a more constructive and positive thinking.
Mindfulness lays stress on the distress that you experience because of the anxiety compared to anxiety itself. In mindfulness, the person is taught to focus on the physical sensations and thoughts along with the ways in which to be aware of the situation and self. This raises the acceptance level and hence the person becomes relaxed and more involved in his life.
Regular practice of meditation is known to be an effective technique for anxiety management. It helps you in alleviating fear and anxiety and substitutes the unhealthy thoughts and behavior with an open mind and new learning.
Diet
Self-care is the cornerstone in dealing with all kinds of fears, anxieties and problems. Drinking and unhealthy food choice may act as a trigger in enhancing the anxiety symptoms.
Eating foods that are nutrient deficient and or not eating adequate amount of food are known to alter blood glucose concentration and trigger anxiety.
Researchers have also established a relationship between eating omega 3 fatty acids and alleviating depression. Omega 3 fatty acids also leave a positive effect on anxiety. Include more fruits and vegetables in your diet and avoid eating too much sugar. You should also avoid increased consumption of tea or coffee as they have been reported to raise the anxiety levels.
Exercise
Exercise not only gives additional health benefits but also enhances the positive effects of psychotherapy. Research studies have reported that exercise can have the same effect in overcoming fear as medication. Regular exercise of 30 to 40 minutes has been recommended to reduce anxiety. While you concentrate on exercising, your fears and anxiety are taken away from you. Exercise is an effective and natural way to fight anxiety as it can release chemicals that can improve your mood.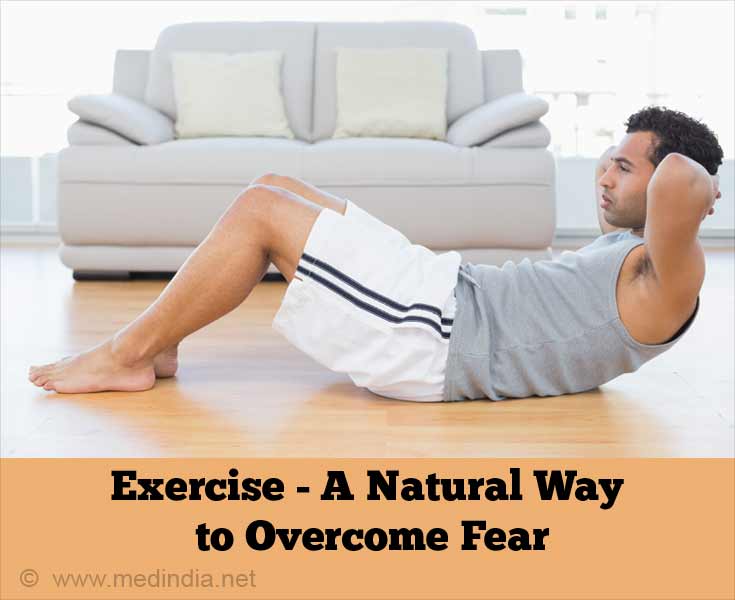 Acceptance
There is no doubt that fears have a much more pronounced negative impact on you than the reality. It is important to get real and accept the situation. This will give you a much better perspective to understand and find a solution to your worries.
Face your fears and do not try to avoid situations that scare you. Facing problems will help you in reducing the anxiety patterns. Take Out Time for Yourself. It is important to relax and spend some time with yourself. Activities such as a walk or rejuvenating yourself in a spa will help you in calming and relaxing. Do not get into addictive habits such as alcohol or drugs as they will only aggravate your problems.
Various relaxation techniques such as yoga or massage can help you in alleviating mental and physical feelings of fear.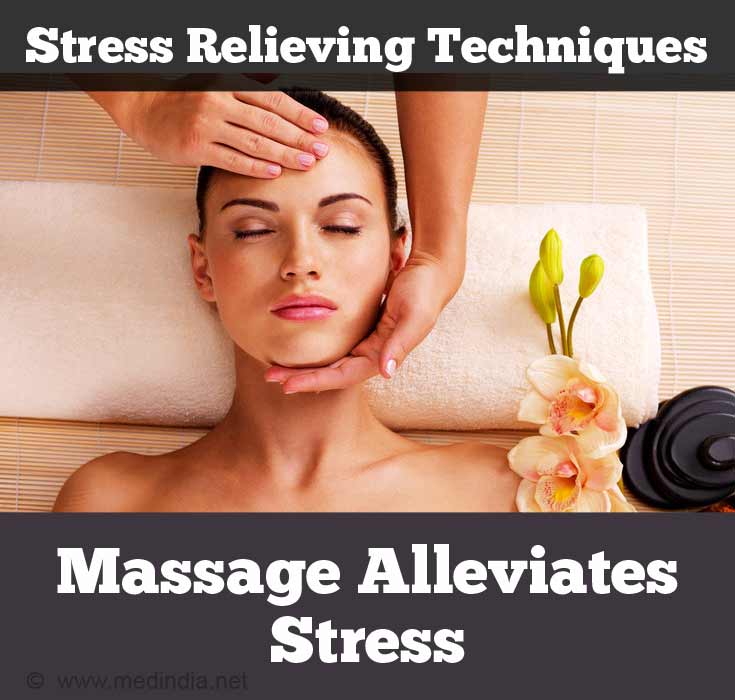 Interact with Others
One of the natural ways to fight anxiety is to talk about your fears and anxiety with a close one or friend. If it is still difficult for you to cope with your fears and anxiety, then you should talk to a professional psychologist to get help in coping with fear.
Counseling plays a positive role in clearing your mind, changing your perceptions and in resolving problems.
Know Your Fears
It is necessary that you can pinpoint the reason that is the cause of your fear, anxiety or depression. Set small and achievable goals to help you tackle the fear. Try to resolve the problems or situations that generate fear or anxiety in you.
Support Groups
Talking to people who have dealt with or are dealing with stress and anxiety will help you in anxiety management. You can join support groups or self-help groups as this helps in bringing to you tips and encouragement from others in a similar situation; enabling you to try new ways of coping with fear.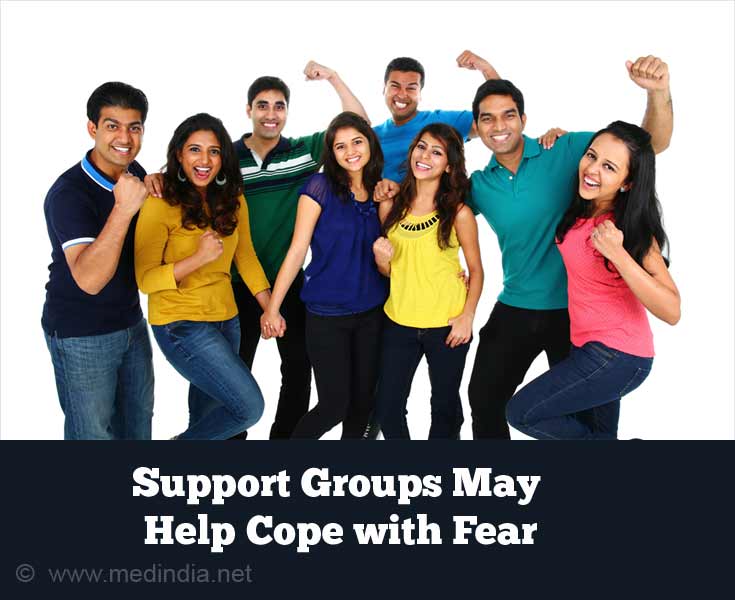 Faith or Spirituality
Putting your faith in religion helps in overcoming fear and anxiety. When you realize that there is something bigger, it provides you a means to cope with stress. Religion and spirituality are helpful as valuable resources in generating faith.
Learn these natural therapies to know how to deal with your anxiety. Self-care will go a long way in providing a solution to fight with anxiety and fear. If you feel your anxiety is persisting, then you should take professional help.
References:
Dealing with Anxiety and Fear -

(http://www.hamlet-trust.org.uk/articles/dealing-anxiety-fear.html)

Anxiety disorders  -

(https://www.psychology.org.au/for-the-public/Psychology-Topics/Anxiety?Redirected=true)
Post a Comment
Comments should be on the topic and should not be abusive. The editorial team reserves the right to review and moderate the comments posted on the site.