About the Policy
Healthcare prices are increasing day by day. As age advances, the earning capacity of an individual decreases, while the need for expensive treatment increases.
Silver Health Policy from Bajaj Allianz has been crafted keeping the needs of senior citizens in mind. It allows a maximum sum assured of Rs.50000 and offers cashless benefit/ reimbursement of hospitalization expenses.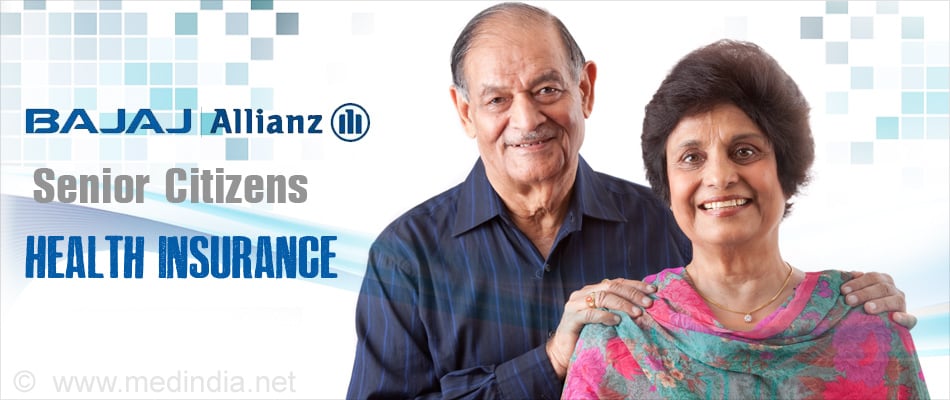 Read on to know more about silver health policy salient features, benefits and exclusions.
Salient Features of Silver Health Policy
Eligibility: Age from 46 years to 75 years.
Age at entry: Restricted to 70 years.
Self and spouse can be covered under the policy.
Lifetime renewability.
The cost of pre-acceptance medical tests is borne by proposer, but is reimbursed if the proposal is accepted by the company.
Sum insured can range from a minimum of Rs.50,000 to a maximum of Rs.5,00,000.
Pre-existing illness covered up to 50%, from the second year of the policy.
Cashless treatment facility at various network hospitals.
Income Tax benefits under section 80D of the Income Tax Act.
Scope of the Cover/Benefits of the Policy
The policy covers hospitalization expenses and an amount equivalent to 3% of admissible pre and post hospitalization expenses.
Covers ambulance charges in an emergency, subject to a limit of Rs.1000.
The member may even opt for a hospital outside the network. In this case, expenses shall be reimbursed within 14 working days of submission of relevant documents.
20% co-payment of the admissible expenses shall be borne by the policyholder if treatment is taken at a hospital other than network hospitals. Waiver on the co-payment can be obtained on payment of additional premium.
Pre-existing illnesses are covered from the second year of the policy.
In the case of pre-existing illness, the company's liability, from the second year shall be restricted to 50% of the limit of indemnity in a policy year.
130 day-care procedures are covered (subject to terms and conditions).
5% family discount if two or more members are covered.
10% cumulative bonus added to the sum assured for every claim-free year, up to a maximum of 50%.
Health check-up at designated Bajaj Allianz Diagnostic centers at the end of four consecutive claim-free years.
Lifetime renewal benefit, except on the grounds of fraud, misinterpretation or moral hazard.
Tax exemption under section 80D, on the premium paid, as per existing Income Tax laws.
Cashless facility: The policyholder has access to cashless treatment at various network hospitals (over 3300) across India (subject to conditions and certain exclusions).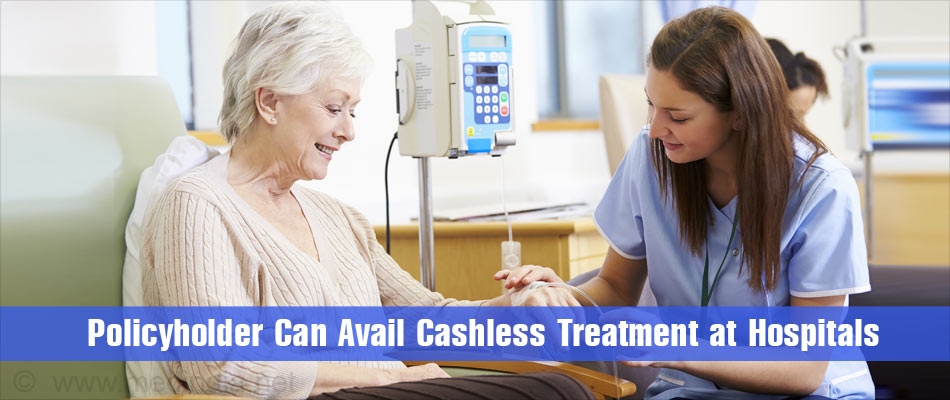 Additional Features
The option to increase the sum assured at the time of renewal.
Free Look Period - The company allows a period of 15 days from the date of receipt of policy documents, to review and cancel the policy if the policyholder is not satisfied with the terms and conditions.
Cancellation - The policyholder may cancel the policy at any time by giving a notice of 15 days, following which premium shall be refunded as per the company rules.
Grace period - A grace period of 30 days is allowed for renewal of the policy. However, any medical expenses incurred during this break are not admissible.
Portability - As per Portability Guidelines of IRDA, a person holding any health insurance policy of a non-life insurer can transfer to Silver Health Policy.
Annual Premium Table
The following table shows annual and renewal premium amounts according to age and sum assured. All the prices are exclusive of service tax.
AGE
RENEWAL PREMIUM
SUM INSURED
46-50 years
51-55 years
56-60 years
61-65 years
66-70 years
71 years and above
50,000
1,995
2,495
3,824
4,780
7,170
8,963
1,00,000
2,993
3,742
5,736
7,170
10,755
13,444
1,50,000
3,741
4,677
7,170
8,963
13,444
16,805
2,00,000
4,676
5,846
8,963
11,203
16,805
21,006
3,00,000
5,845
7,308
11,203
14,004
21,006
26,257
4,00,000
8,767
10,962
16,805
18,905
24,199
30,248
5,00,000
10,959
13,155
21,006
23,632
29,039
36,298
Exclusions Under the Policy
The company does not pay the claims arising out of connected to the following diseases/ conditions:
Pre-existing conditions, until 12 months of continuous coverage have elapsed.
Any illness contracted during first 30 days of commencement of policy (except accidental body injury).
Certain diseases shall have a waiting period of one year, like cataract, hernias, piles, benign prostrate hypertrophy, fistulae, fissures, surgery for a gastric ulcer, hydrocele, fibromyoma and hysterectomy.
4-years exclusion for joint replacement surgeries, except if necessitated by accidental bodily injury.
Pregnancy and childbirth-related treatment and complications.
Dental treatment, unless requires hospitalization.
Cosmetic and aesthetic treatments.
HIV, AIDS or other sexually transmitted diseases.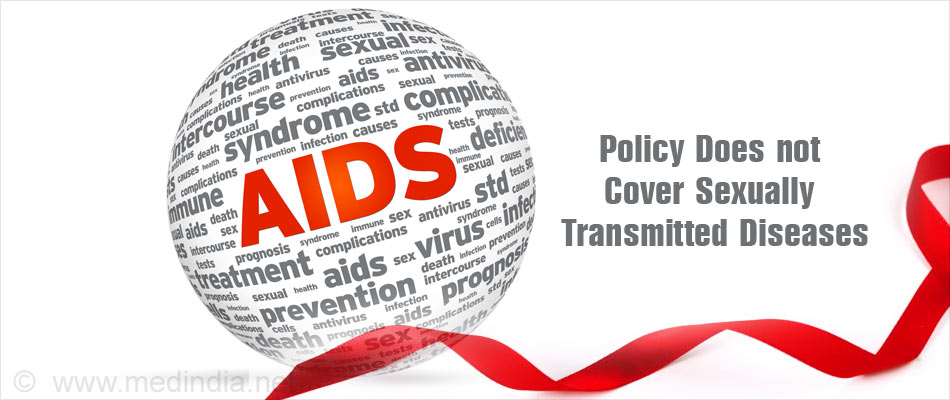 Hospitalization for diagnostic tests and investigations.
Treatment of psychiatric and mental illness.
Non-allopathic medicines, experimental or non-standard treatment.
Weight loss/management therapies.
References:
Disclaimer: This information isextracted from the company's official website to provide information to thegeneral public. The information is likely to change based on the concernedinsurance company's discretion. Alterations, deletions and/or additions to theexisting policy products, coverage, and their premiums may be enhanced orreduced. These figures are only guidelines. We recommend the individual tovisit the official website of the insurance company for more details andupdated information.


Latest Publications and Research on Bajaj Allianz Senior Citizens Health Insurance