What are the Symptoms and Signs of Dry Eye Syndrome?
Dry eye syndrome may exhibit many symptoms. Some of the major ones are highlighted below:
Itchy and dry eyes
Burning or stinging or scratchy sensation in the eyes
Episodes of excessive tearing followed by dryness
Aching or fatigued eyes
Heavy eyelids
Sore eyes
Pain and redness in the eyes
Aversion to light (photophobia)
What are the Consequences of Dry Eye Syndrome?
The major consequences of dry eye syndrome include the following:
Chronic irritation of the eye
Scarring of the front surface of the eye
Permanent damage to the surface of the eye (rare)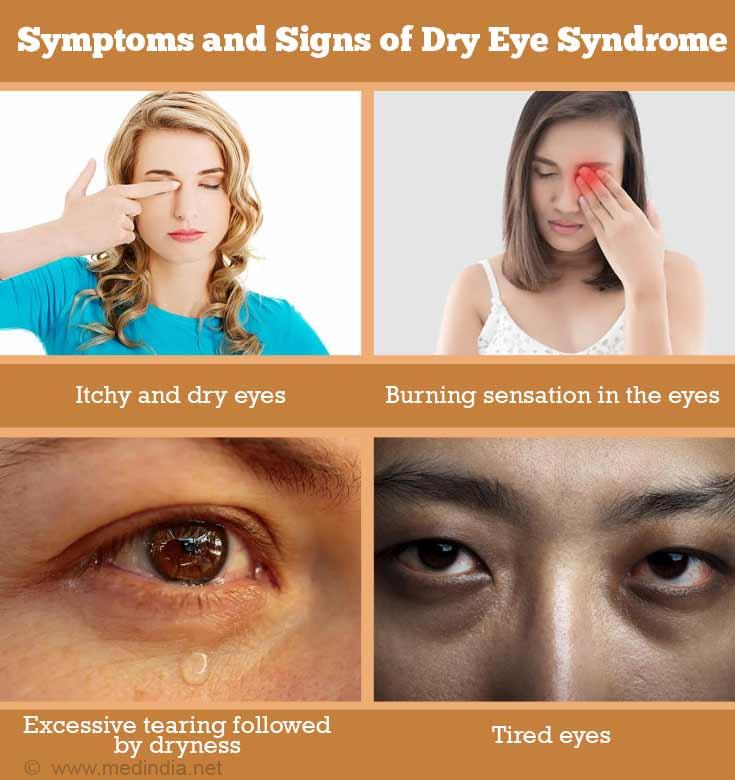 Help in Early identification of Diabetic Retinopathy
Start screening for diabetic retinopathy and other eye problems in your Clinic or Hospital We offer an online seamless solution that can benefit the patients. Please fill the form and submit it to us and a representative will call you and Discuss your requirements
References:
Facts about Dry Eye - National Eye Institute, National Institutes of Health (NIH), USA -

(https://nei.nih.gov/health/dryeye/dryeye)

Dry Eye Syndrome - Medline Plus, U.S. National Library of Medicine -

(https://medlineplus.gov/ency/article/000426.htm)

What is Dry Eye? - American Academy of Ophthalmology -

(https://www.aao.org/eye-health/diseases/what-is-dry-eye)

Dry Eye - American Optometric Association -

(https://www.aoa.org/patients-and-public/eye-and-vision-problems/glossary-of-eye-and-vision-conditions/dry-eye)

Dry Eye Syndrome - Kellogg Eye Center, Michigan Medicine -

(https://www.umkelloggeye.org/conditions-treatments/dry-eye-syndrome)
Post a Comment
Comments should be on the topic and should not be abusive. The editorial team reserves the right to review and moderate the comments posted on the site.