What is Vitamin B1?
Vitamin B1 is also known as thiamine and is an essential nutrient needed by the human body for the normal functioning of several organ systems. It was the first B vitamin discovered (out of eight B vitamins) and thus, was named vitamin B1.(1✔)
All B vitamins help in converting food in the form of carbohydrates into glucose which is the source of energy in the body. This process is vital for a healthy metabolism.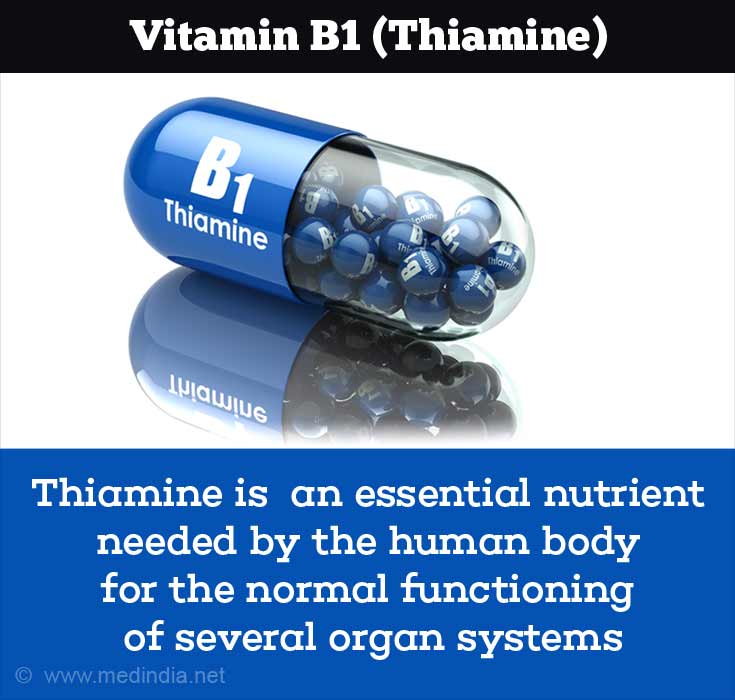 Vitamin B1 is important as it performs several roles in multiple different key processes in the body. It acts as a coenzyme and catalyzes the conversion of carbohydrates into sugar. It also helps in strengthening the immune system and in the functioning of the nervous system. The recommended daily allowance for vitamin B1 in adults is 1.2mg for males and 1.1 mg in females. Deficiency of thiamine results in a condition called beriberi.(2✔)
Thiamine is essential for the normal functioning of: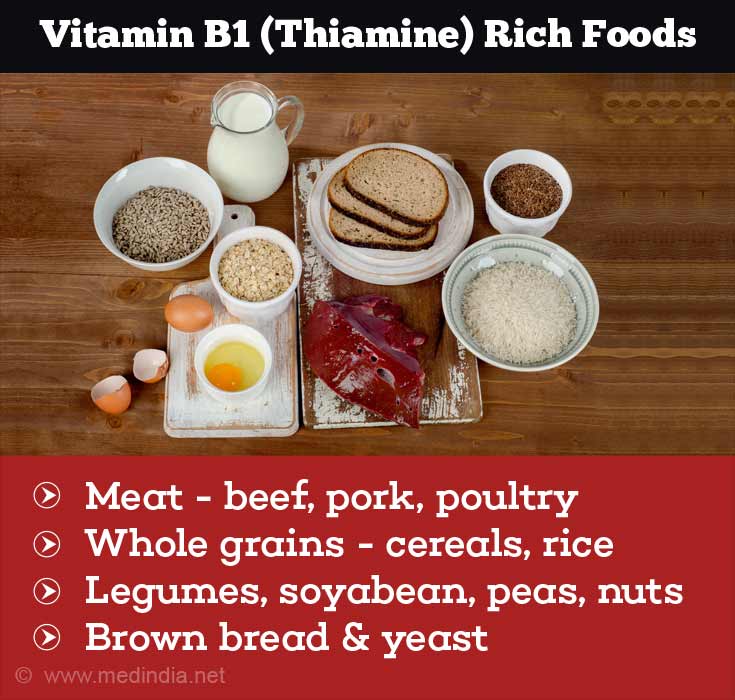 Thiamine or vitamin B1 is used to treat symptoms caused by vitamin B1 deficiency. These include: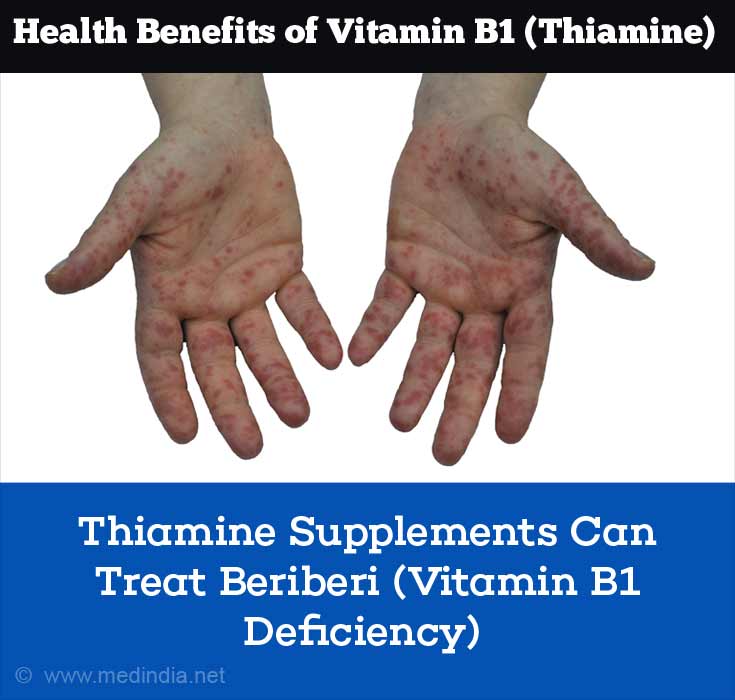 Thiamine pills are relatively safe. Very few cases of allergic reactions have been reported. A daily dosage of 1.4mg is considered safe for expectant and new mothers.
Certain food habits interfere with the absorption of thiamine and may lead to a deficiency. Drinking excess of caffeinated beverages like coffee and tea are an example of interference. A diet comprising of raw fish and shellfish may lead to vitamin B1 deficiency. Cooked seafood is safe to include in your diet as the heat destroys the chemicals that interfere with thiamine absorption in the body.(5✔)
Health Tips
Vit B1 is a relatively safe supplement that can be used by one and all. Thiamine is required by the body to complete several functions and one should not ignore thiamine deficiency symptoms. One should consult a physician before starting supplement pills.(6✔)
Post a Comment
Comments should be on the topic and should not be abusive. The editorial team reserves the right to review and moderate the comments posted on the site.