What is Triple-Negative Breast Cancer?
Triple-negative breast cancer is a type of breast cancer that is ER negative, PR negative and lacks over expression of HER2. The cancer accounts for 10 to 20% of invasive breast cancers and has a poor prognosis or outcome.
ER stands for estrogen receptors. Breast cancer cells that have estrogen receptors are sensitive to estrogen, the female hormone, which promotes the growth of the cancer.
PR stands for progesterone receptors. Breast cancer cells that have progesterone receptors are sensitive to progesterone, another female hormone, which promotes the growth of the cancer.
HER2 or HER2/neu stands for human epidermal growth factor receptor 2. Some breast cancer cells overexpress HER2. HER2 promotes the growth of the cancer cells.
Being ER and PR receptor negative, the cancer does not respond to hormonal treatments like tamoxifen and anastrozole. Being HER2 negative, therapies directed at the HER2 receptors like trastuzumab are also ineffective.
Breast cancer continues to be a major health issue affecting women all over the world. Though the developed world has greatly reduced the impact of the cancer through screening, early diagnosis and appropriate treatments, breast cancer continues to contribute to a number of premature deaths in the developing and underdeveloped world.
Among the over 1 million cases of breast cancer diagnosed every year, it is estimated that around 170 000 are triple negative breast cancers. Around 75-85% of these are of the molecular subtype called basal-like. Basal-like cancers tend to be more aggressive.
The exact incidence of triple-negative breast cancer in India is not known; however, mortality due to the cancer is higher in India as compared to the western world.
As for several cancers, the exact causes of triple-negative breast cancers are not known. Based on current information, women at high risk of developing triple-negative breast cancer include:
Younger women around 40 to 50 years of age
Women with mutation in the BRCA1 gene. The BRCA genes help to repair damaged DNA and maintain genomic stability. Mutation in the gene predisposes to breast cancer. A family history of breast cancer may be present in women with this mutated gene
African American and Hispanic women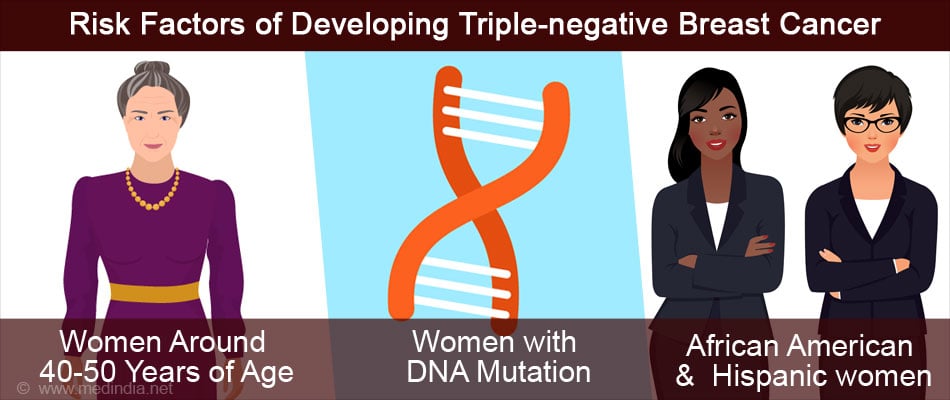 Triple-negative breast cancer appears like any other breast cancer, and is differentiated from other types of breast cancer only based on pathological examination of the breast tissue. It may appear as a lump in the breast, which increases in size and can ulcerate.
Given the aggressive nature of the cancer, the patient may present at a later stage with a larger cancer or the cancer may have spread to the lymph nodes or other organs like lungs or brain.
Triple-negative breast cancer also has high chances of recurrence, therefore the patient may come to the doctor following treatment with a recurrence.
The presence of breast cancer is first confirmed through physical examination to look for the presence of breast lumps and enlarged axillary lymph nodes, followed by imaging studies like ultrasound and magnetic resonance imaging. This is followed by a biopsy.
Once the breast cancer is confirmed, the biopsy sample is subjected to tests like immunohistochemical stains and fluorescent in situ hybridization (FISH) to check for the presence of ER and PR receptors and the over-expression of HER2 proteins. These are absent in these cancers.
Triple negative breast cancer may not show up on screening with mammogram. Younger women have dense breasts, which may make detection of cancers with mammogram difficult in these women.
Following the diagnosis, the cancer has to be staged to understand the extent of the cancer and the possible treatments. Routine tests are also carried out that will be needed before surgery.
Due to the absence of hormonal receptors, triple-negative breast cancer does not respond to hormonal treatment. It also does not respond to treatments directed at HER-2 like trastuzumab.
Triple-negative breast cancer is treated with surgery, chemotherapy and /or radiation depending on the grade and the stage of the cancer. In fact, it may respond better to chemotherapy as compared to other cancers.
The chemotherapy used for triple-negative breast cancer is the same as that for other breast cancers and includes anthracyclines and taxanes. Drugs like capecitabine, gemcitabine, vinorelbine or albumin-bound paclitaxel may be administered to those who develop resistance to the initial treatment. Newer drugs like eribulin and ixabepilone can be used in patients who do not respond to the above treatment.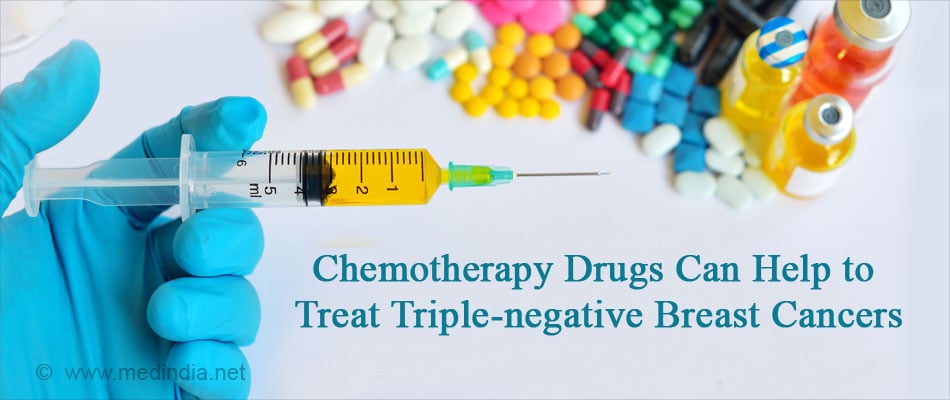 Given the high blood supply to the cancer, bevacizumab, a therapy directed against vascular endothelial growth factor (VEGF) may benefit patients with this type of breast cancer
Chemotherapy is sometimes administered before surgery on the cancer to reduce the size of the tumor and improve outcomes following surgery. This type of treatment is called neoadjuvant chemotherapy. Chemotherapy may also be given following the surgery.
Radiation therapy is also used in the treatment of triple-negative breast cancer.
Newer treatments under investigation will hopefully result in better outcomes for this cancer.
It may be difficult to prevent triple-negative breast cancer, but early diagnosis can help to control the cancer.
Women over the age of 40 years are advised to undergo regular mammograms.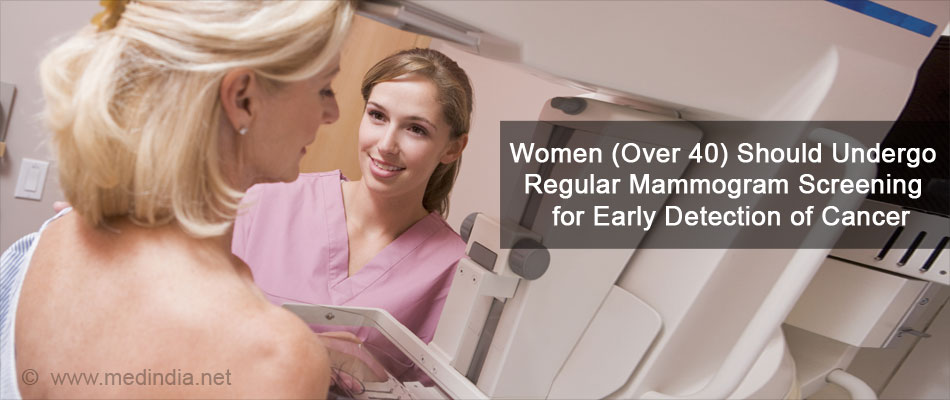 Women at high risk should undergo regular breast self-examination and examinations by their doctor
Women who have the BRCA1 mutation and have a family history of this type of cancer could undergo surgical breast removal to prevent the cancer from appearing.
Triple negative breast cancer grows faster and may recur and can spread to other parts of the body at the time of its diagnosis. This makes the outcome of the cancer poorer as compared to other types of breast cancer. Many women relapse after the treatment, especially during the first few years.
References:
Sood A (2017) Triple Negative Breast Cancer: A Unique Type of Breast Cancer.
Aysola K, Desai A, Welch C, Xu J, Qin Y, et al. (2013) Triple Negative Breast Cancer – An Overview. Genetics S2:001.

doi: 10.4172/2161-1041.S2-001

Dyar S, Moreno-Aspitia A. Triple-negative breast cancer and new treatment developments. Clin. Invest. (2011) 1(8), 1107–1118
Triple Negative Breast Cancer Treatment: Use of Platinum and Platinum Analogs -

(http://dx.doi.org/10.4236/jct.2012.325097)
Latest Publications and Research on Triple-Negative Breast Cancer