What is Schizoaffective Disorder?
Schizoaffective disorder is a mental disorder in which the individual reflects symptoms that occur both in schizophrenia and mood disorder (major depressive or bipolar disorder). However, studies suggest that schizoaffective disorder resembles schizophrenia more than bipolar disorder. According to a report by National Alliance on Mental Illness, schizoaffective disorder is observed in about 0.3% of the population. Men and women experience schizoaffective disorder equally, but men are often reported to develop it at an earlier age.
Schizophrenia
Schizophrenia is a severe mental disorder that affects about 21 million people worldwide. It is characterized by distortions in thinking, perception, emotions, language, sense of self and behavior.
Bipolar and major depressive disorder
Bipolar disorder has been estimated to affect about 60 million people worldwide. It typically includes both manic and depressive episodes separated by periods of normal mood. The main difference between bipolar disorder and depressive disorder are the mania symptoms. When mood swings between manic and depressed states occur, it is referred to as bipolar disorder and when depression occurs alone it is a unipolar in nature, as it does not involve mania.
Mixed type- In this type of schizoaffective disorder the person has symptoms of schizophrenia, depression and mania.
The exact cause of schizoaffective disorder is unknown. But the following causes are the main factors. They include:
Genetics: Schizoaffective disorder tends to run in patients with a family history of the condition. It is not necessary that a person with a family history will continue to have the illness but there is a greater chance of them developing the illness. Studies reveal that it shows substantial familial overlap with both schizophrenia and bipolar disorder.
Brain chemistry and structure: Brain function and structure play an important role in the etiology of schizoaffective disorder. It may be induced by a neurotransmitter imbalance in a feedback-regulated system. It may involve imbalances in neurotransmitters such as dopamine, serotonin, norepinephrine, and glutamate that help regulate mood.
Advertisement
Stress: Stressful events or trauma such as early parental loss, any family conflict, or physical or sexual abuse can trigger symptoms or an onset of the illness. This is more likely to be a cause if one had experienced any such triggers when he or she was too young to know how to cope with them.
Environmental factors: Some factors like malnutrition, maternal illness or prenatal exposure to toxins may also cause schizoaffective disorder.
Drug or substance use: Psychoactive drugs such as LSD (Lysergic Acid) have been linked to the development of schizoaffective disorder. Also, cannabis use especially before the age of 15 years has also been reported to be a causative agent for this disorder.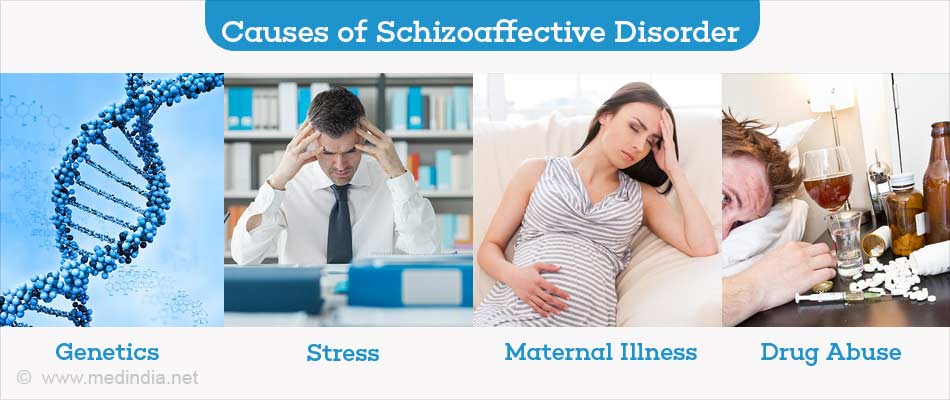 The specific symptoms themselves may vary from person to person but the main symptoms include:
Hallucinations- Imagining, seeing, hearing, or even smelling things that do not actually exist.
Delusions- Having fixed, false beliefs in spite of having a strong evidence against them. It also includes delusions of persecution like believing that they are threatened, spied or attacked by someone.
Disorganized thinking- A person may switch very quickly from one topic to another unrelated topic and might have trouble organizing his thoughts and connecting them with a logical base.
Catatonic behavior- It may include bizarre behaviors and overall disability in performing daily activities such as bathing, dressing properly or even eating regularly.
Depressed mood- If a person has been diagnosed with schizoaffective disorder depressive type then they may have loss of interest in things they used to like before. Insomnia or hypersomnia is also observed.
Manic behavior- The person may also experience feelings of euphoria, inflated self-esteem, racing thoughts, increased risky behavior and other symptoms of mania.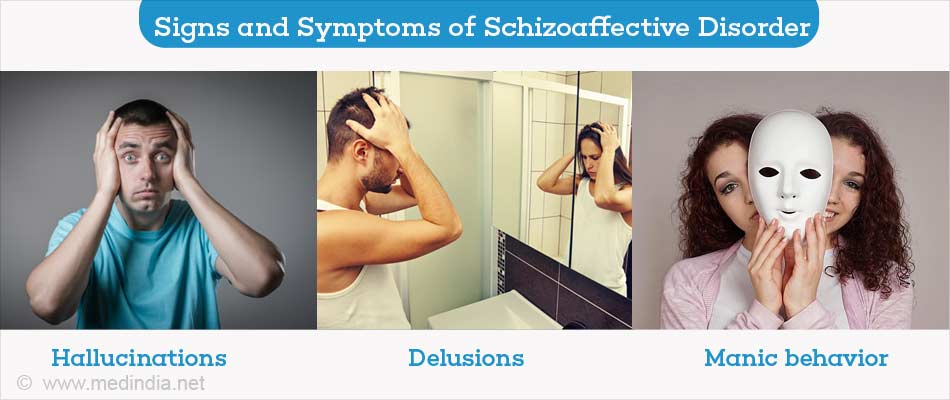 Some physical symptoms are also observed; they include:
Changes in physical appearance
Poor hygiene
Significant weight loss
Psychomotor agitation
Fatigue or loss of energy
Advertisement
Schizoaffective disorder shares symptoms with multiple mental health conditions, which often leads to misinterpretation or misdiagnosis. Therefore, proper diagnosis and understanding of the cause is a very essential part of the diagnosis. Determining a diagnosis of schizoaffective disorder may include:
Physical examination- A trained medical health professional does a physical examination of the patient to rule out other problems that could be causing the symptoms and to check for any related complications.
Tests and screenings- There are no specific lab tests available for screening this disorder but these tests help rule out conditions with similar symptoms. The doctor may also opt for imaging studies, such as an MRI or CT scan.

Diagnostic interviews- A doctor or mental health professional conducts a comprehensive interview and checks the mental status by observing severity and duration of symptoms. The doctor may also ask about thoughts, moods, delusions, hallucinations, substance use, and potential for suicidal activities.
Diagnostic criteria for schizoaffective disorder- The doctor or mental health professional may use the manuals to help diagnose the illness; manuals that may be consulted are the International Classification of Diseases (ICD-10) produced by the World Health Organization (WHO) and Diagnostic and Statistical Manual (DSM-5) produced by the American Psychiatric Association. These manuals are used as guides to explain different mental health conditions and also explain how long certain symptoms should last for, before a diagnosis should be made. Ideally the symptoms should be clearly present for at least 2 weeks.
Individuals who have schizoaffective disorder that remains untreated or improperly diagnosed may run the risk of developing numerous complications. Examples may include:
Substance use and abuse
Onset of self-harming behaviors
Co-occurring Disorders
Advertisement
The most commonly occurring disorders alongside schizoaffective disorder are:
Generalized anxiety disorder
Obsessive compulsive disorder
Obesity
Diabetes
Schizoaffective disorder can be managed effectively with medication and therapy. It belongs to the category of recurrent disorders and therefore, needs prophylactic treatment. National Institute for Health and Care Excellence (NICE) recommends that one should be treated with a combination of medication and talking therapies.
Medications-Certain medications are offered first, especially if an individual is first diagnosed during a psychotic episode.
It includes:
An antipsychotic drug- such as olanzapine or quetiapine.
A mood stabilizer- such as lithium or valproate – especially if you have manic episodes rather than depression. Lamotrigine, is prescribed in case of bipolar disorder.
An anti-depressant- is used in case of symptoms that switch between mania and depression. Combination of anti-depressants with anti-psychotics are also used; for example, sertraline or fluoxetine plus haloperidol or risperidone.
Cognitive behavior therapy (CBT) – It acts as an add-on to medication and can help a person cope with the illness in a better way. It focuses on a person's thoughts, beliefs, and how these affect their mood and actions. It also helps to identify and change any negative thoughts or behavior and replace them with adaptive thoughts.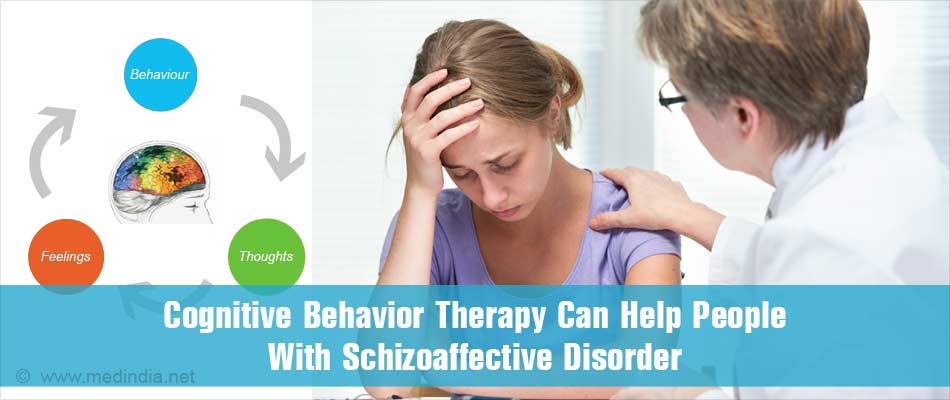 Mindfulness-based cognitive therapy (MBCT)- This is an approach that focuses on the wellbeing of a person and involves accepting life and paying attention to the present moment. It also guides the person to place little emphasis on altering or challenging specific cognitions.
Electroconvulsive therapy- It is used for the patients having severe forms of depression. It is used when psychotherapy and medications do not work. In this procedure a small amount of current is passed through the brain through electrodes placed on the head. This leads to brain stimulation by altering the brain chemicals and helps relieve the depression symptoms.
Assertive community treatment (ACT) - It is an approach suitable for those patients who have gone through multiple hospitalizations or those who are homeless. In this treatment, an individual is looked after by a team of 10-12 medical professionals who provide coverage of 24 hours a day.
Family encouragement and rehabilitation - Family stress can lead to relapse of symptoms. So, family members can also help the patient by encouraging them to take proper medication, offering support and thus helping their rehabilitation.
The prognosis of schizoaffective disorder can be a challenging task. It is measured in terms of overall outcome and parameters such as work functioning and cognitive impairments. Studies show that it appears to be better than the prognosis of patients with schizophrenia but worse than the prognosis of patients having mood disorder. Some studies indicate that about 47% of people with this illness or schizophrenia can be considered to be in remission after five years. The prognosis for people with schizoaffective disorder tends to depend on how well the person was functioning before the symptoms began to develop. An individual suffering from schizoaffective disorder is likely to have more frequent, troubling hallucinations and anxiety, as well as more difficulty attending work regularly as compared to people without these types of symptoms.
Medindia adheres to strict ethical publishing standards to provide accurate, relevant, and current health content. We source our material from reputable places such as peer-reviewed journals, academic institutions, research bodies, medical associations, and occasionally, non-profit organizations. We welcome and value audience feedback as a part of our commitment to health literacy and informed decision-making.
Schizoaffective Disorder -

(https://www.nami.org/Learn-More/Mental-Health-Conditions/Schizoaffective-Disorder)

Mental disorders -

(http://www.who.int/mediacentre/factsheets/fs396/en/)

Genetic Relationships Between Schizophrenia, Bipolar Disorder, and Schizoaffective Disorder -

(https://www.ncbi.nlm.nih.gov/pmc/articles/PMC3984527/)

Schizoaffective disorder -

(https://www.mind.org.uk/information-support/types-of-mental-health-problems/schizoaffective-disorder/causes/#.WbTpJvMjG1s)

Brain structural changes in schizoaffective disorder compared to schizophrenia and bipolar disorder. -

(https://www.ncbi.nlm.nih.gov/pubmed/25968549)

Schizoaffective disorder -

(https://www.mirecc.va.gov/visn22/mirecc_schizoaffective_education.pdf)

What is schizoaffective disorder? -

(https://www.ncbi.nlm.nih.gov/pubmed/1981107)

Schizophrenia: a subcortical neurotransmitter imbalance syndrome? -

(https://www.rethink.org/diagnosis-treatment/conditions/schizoaffective-disorder)

Mindfulness-based cognitive therapy: theory and practice. -

(https://www.ncbi.nlm.nih.gov/pubmed/22340145)
Please use one of the following formats to cite this article in your essay, paper or report:
APA

Shivangi Saxena. (2020, August 20). Schizoaffective Disorder - Causes, Symptoms, Diagnosis, Treatment & Prevention. Medindia. Retrieved on Sep 22, 2023 from https://www.medindia.net/patientinfo/schizoaffective-disorder.htm.

MLA

Shivangi Saxena. "Schizoaffective Disorder - Causes, Symptoms, Diagnosis, Treatment & Prevention". Medindia. Sep 22, 2023. <https://www.medindia.net/patientinfo/schizoaffective-disorder.htm>.

Chicago

Shivangi Saxena. "Schizoaffective Disorder - Causes, Symptoms, Diagnosis, Treatment & Prevention". Medindia. https://www.medindia.net/patientinfo/schizoaffective-disorder.htm. (accessed Sep 22, 2023).

Harvard

Shivangi Saxena. 2020. Schizoaffective Disorder - Causes, Symptoms, Diagnosis, Treatment & Prevention. Medindia, viewed Sep 22, 2023, https://www.medindia.net/patientinfo/schizoaffective-disorder.htm.
Latest Publications and Research on Schizoaffective Disorder
Do you wish to consult a Psychiatrist for your problem? Ask your question
Dr. Sandesh Pasumarthy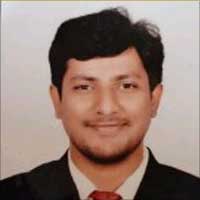 MBBS, MD, Fellowship in sexual medicine, Certificate in diabetes mellitus
7 years experience
Jharmari, Near park hospital , Jharmari
Dr. Shobhit Kumar Prasad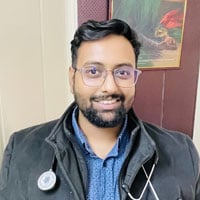 MBBS, MD
2 years experience

Dr. Kamal Kishore Verma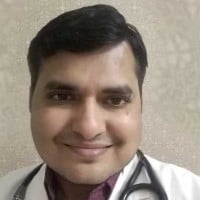 MBBS, MD, DNB PSYCHIATRY
10 years experience

Dr. Bhushan Ambadkar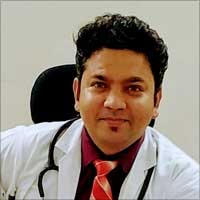 MBBS, MD
12 years experience
HOPE MIND CARE, Mate Nagar, Pune
View All