What is Cheilitis?
Cheilitis is inflammation of the lips which includes the vermilion border (the junction of the lip and the skin) and the labial mucosa (the mucous membrane lining the inner aspect of the lips).(1)
There are several types of cheilitis, which include the following: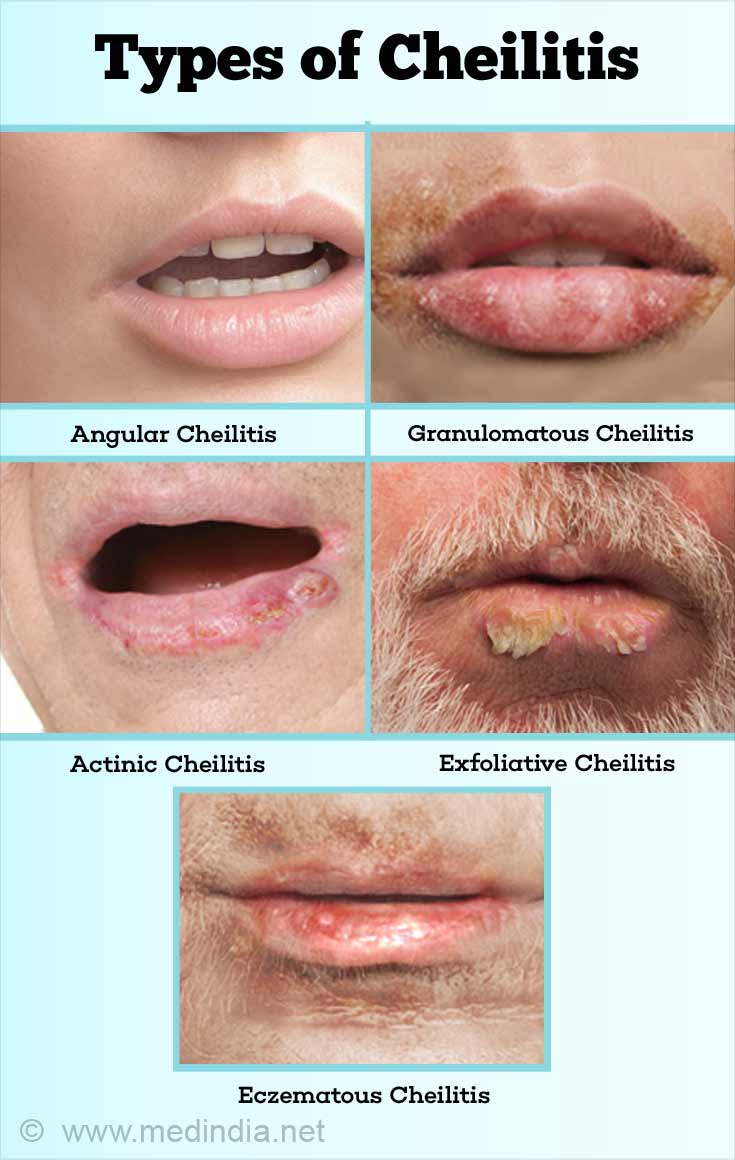 As noted above, there are various external and internal causes of cheilitis:
The main symptoms of cheilitis noted in the lips are:
Associated symptoms vary depending on the underlying cause and may include headache, fever and malaise.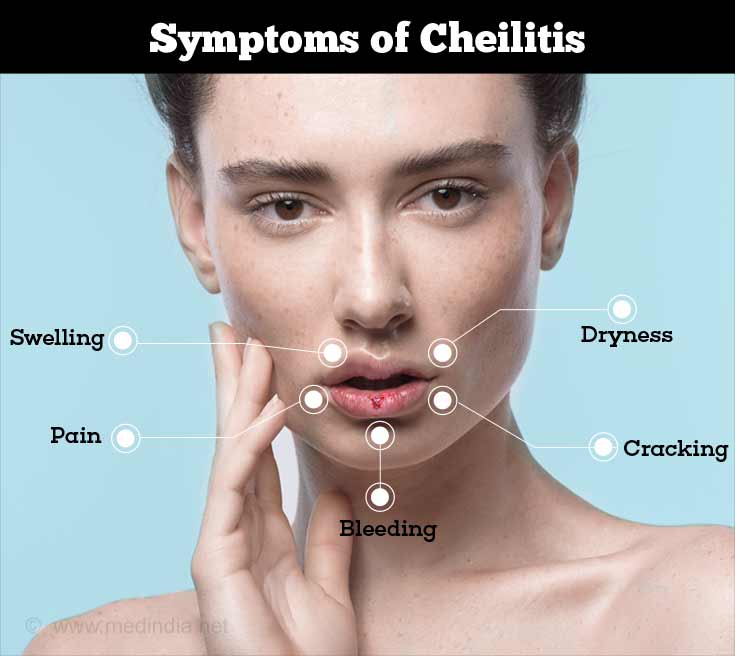 Cheilitis is treated based on the underlying disease condition. Some treatments that are used to treat cheilitis include the following: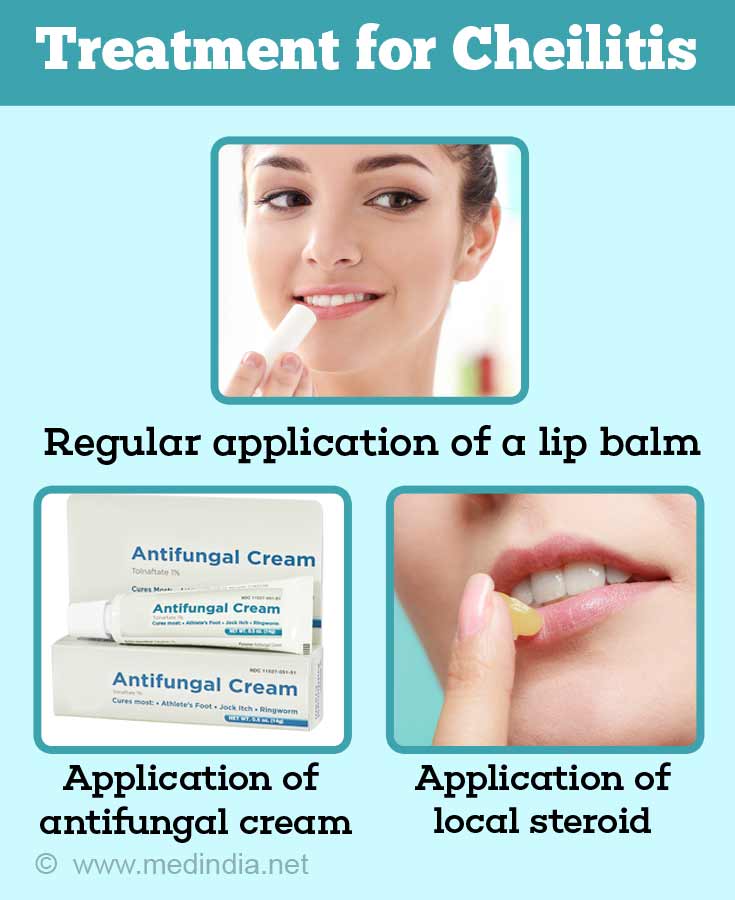 Cheilitis can be prevented by avoiding the factors that cause the condition, and treating any underlying disease associated with it. The following health tips will help to prevent cheilitis:
Health Tips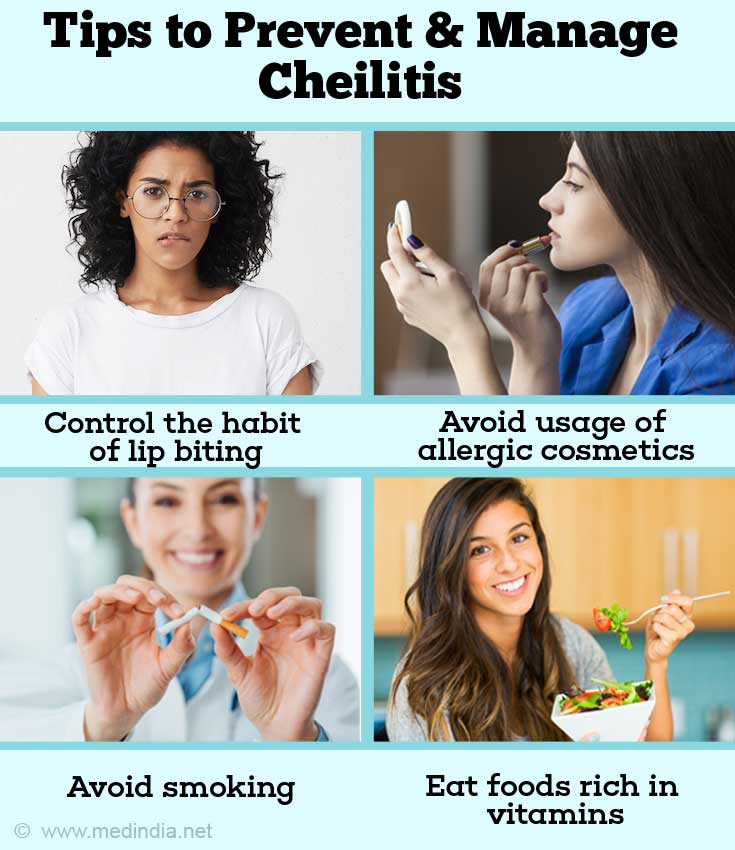 References:
Cheilitis Glandularis -

(https://emedicine.medscape.com/article/1078725-overview)

Cheilitis -

(https://dermnetnz.org/topics/cheilitis/)

Overview of Cheilitis -

(https://factdr.com/health-conditions/cheilitis/)

The Clinical Features of Angular Cheilitis Occurring During Orthodontic Treatment: A Multi-Centre Observational Study -

(https://www.ncbi.nlm.nih.gov/pubmed/20567030)

What is Cheilitis? -

(https://www.ncbi.nlm.nih.gov/books/NBK470592/)
Latest Publications and Research on Cheilitis