How to Manage Oily Skin at Home?
Oily skin is a menace for many of us. People with oily skin find it bothersome while they are out in the sun, for a party, or while wearing make-up. Sebaceous glands secrete sebum more than normal because of which an oily waxy substance gets deposited on the skin giving the skin a shiny texture.
Regular acne and pimple issues make it even more necessary for a vigilant care for oily skin. Highly priced salon treatments and chemical products claim to control excess oil and make the skin look beautiful; however they come at the cost with possible side effects to the skin. It is always better to use natural makeup for oily skin and practice these easy DIY home remedies to manage your skin.
What Causes Oily Skin?
Thick skin having large pores
Stress
Hormonal changes
Pregnancy
Heredity and gene make up
Over usage of certain chemical skin care products
Side effects of medication
Weather change, sebum is produced more during the summers in some people
Mood swings
Home Remedies to Control Oily Skin
Clay Controls Oil: Natural clay packs and mud packs are best for oil control. They are easy to apply, take very little time and don't burn a hole in your pocket. Packs made of fuller's earth are really effective and provide a glowing oil-free look to the skin. They tighten the skin and remove dirt, oil and dead cells. Take 2 tablespoons of fuller's earth and make a paste by mixing it with rose water or cold water. Apply this paste all over the face and neck. Allow it to dry for 10-15 minutes and rinse with water. Apply a gel based oil-free moisturizer if the skin feels too dry.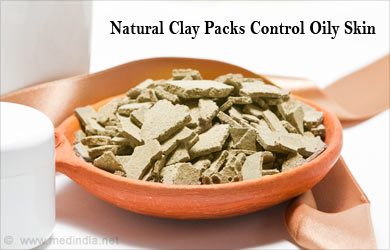 Lemon Fights Bacteria: Lemon acts as natural astringent acting as an anti-bacterial to the skin. It removes excess oil and keeps the skin fresh. Lemon juice also removes tanning of the skin and maintains skin pH balance. Apply directly by dabbing a cotton ball in lemon juice or mix it with honey and rose water and apply on face. Let it set for few minutes and then rinse with water. Moisturize with a light oil-free cream if required.
Yogurt Freshens You Up: The skin friendly bacteria in yogurt exfoliate and rejuvenate the skin giving it a smooth matte look. Apply it plain with light scrubbing on face and neck or make a face pack by mixing 1 tablespoon yogurt in 1 tablespoon gram flour and 1 tablespoon rosewater. Apply it all over and let it stand for some time. Rinse and pat dry. You can also make a quick scrub by mixing yogurt with oatmeal. Open up your clogged pores with this light scrub to get fresh and supple skin. Abrasive and coarse particle scrubs could loosen pores causing it to secrete more sebum, which should be avoided. Choose lighter scrubs with less or no oil content for better results.
Advertisement
Aloe Vera Absorbs Oil: Aloe vera is a powerful anti-acne agent, which effectively treats oily skin. Natural aloe vera gel absorbs excess oil from skin and controls oil production. Use it instead of oil based moisturizers after washing the face 3-4 times a day. Refrigerated gel gives cool feeling in hot summers.
Fruits and Veggies Enrich Skin Quality: Fruits and vegetables are not only good for health, but it also nourishes the skin. Eating more fruits and vegetables will make your skin glow, regulate sebum production and make it healthy. Apples, cucumbers, papaya, banana, orange peel and watermelon revitalize and nourish the skin. Apply them on the face as shreds, thin slices, powdered or as a paste to control oil secretion and to achieve a pimple free skin. Fresh fruits and vegetables have antioxidants and lot of water in them that remove oil and cleanse skin.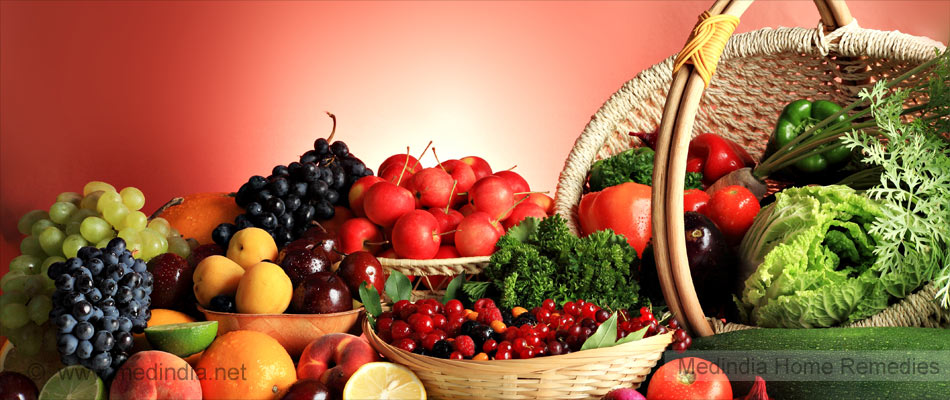 Herbal Toner Prepares Skin: A herb based toner should be applied every time before application of any makeup. After washing with a mild cleanser, apply an herbal toner to keep your skin oil free. Lavender water, witch hazel, cucumber, sage, tea tree and peppermint are good toners for oily skin. Only after applying the toner should you wear makeup.
Milk - A Natural Cleanser!: If your skin is highly acne prone and very oil-secreting then avoid chemical skin cleansers and face washes. Milk is a good option in such cases. Wash your face 2-3 times a day with fat-free milk to get naturally soft, clean and oil free skin. It reduces acne and provides required moisture to the skin not letting it to dry much. You can also mix milk with lavender oil or rose water to make a natural cleanser to clean off your makeup naturally.
Advertisement
Use Water Based Make Up Products: People with oily skin should always use oil free and water based makeup products. A makeup primer is an essential product for oily skin. It keeps the makeup in place without shining your skin. A salicylic acid containing primer is the best as it contains astringent properties. Use a water-based foundation or a mousse instead to get a matte clear skin. Oil-based foundations could worsen your makeup and make it melt with excess oil. Powdered foundation for oily skin is also a good option to get oil free longer lasting makeup.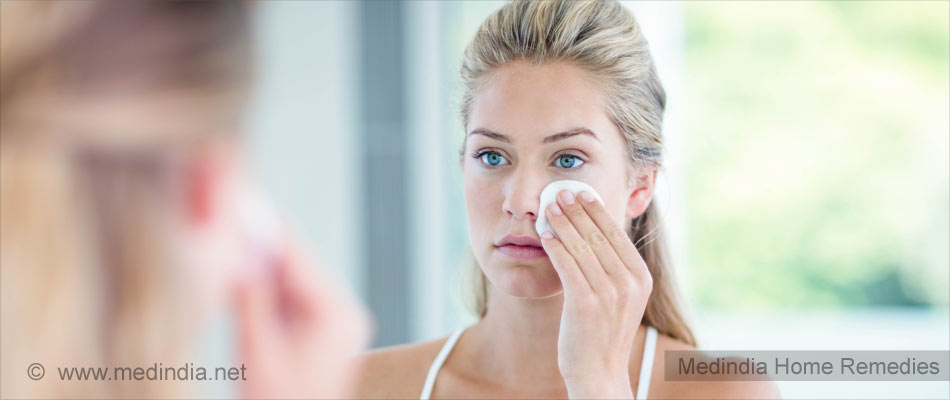 Minimum Makeup can Help: Oily skin should not be covered by multiple layers of makeup. More makeup causes pores to get clogged, and it may cause more oil secretion. Apply as light makeup as you can and use a makeup remover before bedtime.
Use Face Wipes or Natural Face Spray: Alcohol-based face wipes or herbal facial sprays are a handy means to remove excess oil from your face when out in the sun. Many herbal face sprays are available that contain SPF protecting you from the sun rays. Rose water, aloe vera and cucumber water are good natural sprays. Keep them in your handbag and use 3-4 times a day.
Use these easy home remedies to get rid of that unwanted shiny and oily skin.