What is a Loose Tooth?
Looseness of teeth is commonly caused by periodontitis that can lead to chronic gum disease, gum recession and bone loss. The infection can damage the tissues and bones surrounding your teeth. Tissues around a loose tooth become red and swollen, and you will experience pain and discomfort while chewing. Want to know more about loose teeth and learn some home remedies that can help strengthen your teeth? (1✔ ✔Trusted Source
Periodontal Disease

Go to source)
Common Causes of Loose Teeth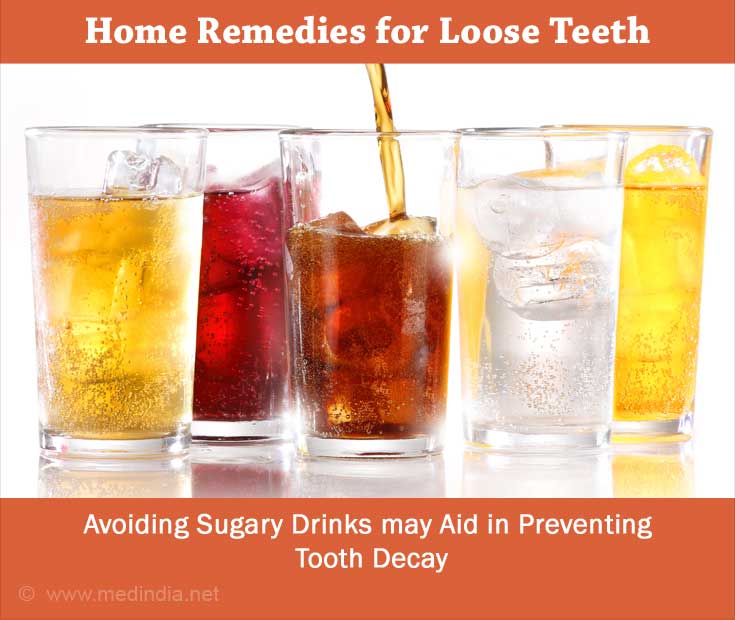 Advertisement
Disclaimer:The home remedies suggested here are not a substitute for treatment by doctors. It is highly advisable to seek an expert's opinion. All the remedies listed here may not be suitable for everyone. It is recommended to check for allergies or do a patch test before using the remedy.
Home Remedies for Loose Teeth
Here are some home remedies to help improve loose teeth. Loose teeth can also indicate some underlying health condition, hence it is necessary to take a doctor's consultation.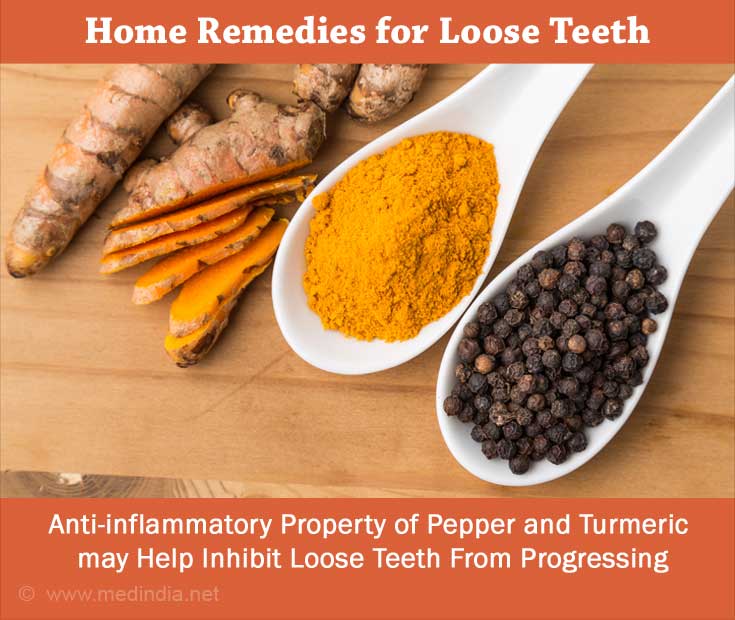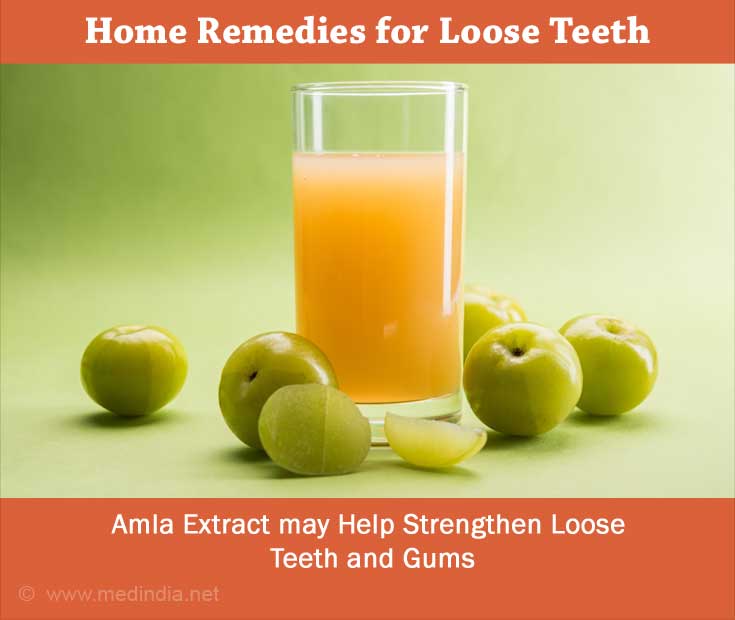 Advertisement