What is Hypothyroidism?
Hypothyroidism, also known as an underactive thyroid, is a common endocrine disorder resulting in insufficient production of thyroid hormone. Thyroid is a butterfly-shaped endocrine gland present in the front part of the neck, which plays an important role in metabolism and growth. Untreated hypothyroidism may increase morbidity and mortality (1✔ ✔Trusted Source
Hypothyroidism

Go to source).
Hypothyroidism can occur at any age, but people over 45 years of age are more vulnerable, older women at 60 years and above are at increased risk of hypothyroidism. Hypothyroidism results in fatigue, lethargy, cold intolerance, low immunity, puffed face, swelling on the body, dry skin, change in voice, constipation, irregular menstrual cycle, muscular cramps and sudden weight gain (2✔ ✔Trusted Source
About Hypothyroidism

Go to source).
What are the Causes of Hypothyroidism?
Hypothyroidism can be due to various reasons, including thyroid surgery, autoimmune disease, medications (amiodarone, thalidomide, interferon, rifampin, phenytoin), iodine deficiency, pregnancy complications, and improper diet. Other causes can be hereditary or congenital anomaly having a dysfunctional thyroid gland at birth (1✔ ✔Trusted Source
Hypothyroidism

Go to source).
Postpartum thyroiditis is one of the most common causes of hypothyroidism affecting 10% of women
History of hypothyroidism in the family is a more likely risk factor for developing the disease. Sometimes a tumor in the pituitary gland could stop the production of thyroid hormones. Radiation therapy may also affect thyroid gland function and cause hypothyroidism. Radiation induced thyroid dysfuction affecting nearly 20 to 30% patients administered curative radiotherapy to the neck region (3✔ ✔Trusted Source
Radiotherapy-induced thyroid disorders

Go to source).
It is important to consult a doctor and go through a hypothyroidism test to confirm the condition and its extent.
Disclaimer:The home remedies suggested here are not a substitute for treatment by doctors. It is highly advisable to seek an expertís opinion. All the remedies listed here may not be suitable for everyone. It is recommended to check for allergies or do a patch test before using the remedy.
Home Remedies for Hypothyroidism
Though medication for hypothyroidism can help eliminate most of the symptoms, however the herbal supplements and some natural treatments can be helpful. Along with your daily intake of medication these natural remedies for hypothyroidism can help reduce the symptoms and treat the disease.
Advertisement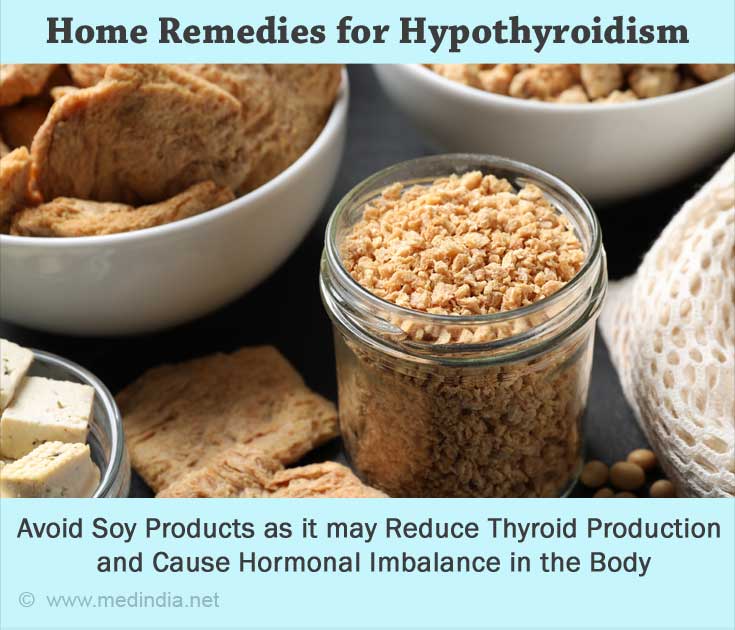 Advertisement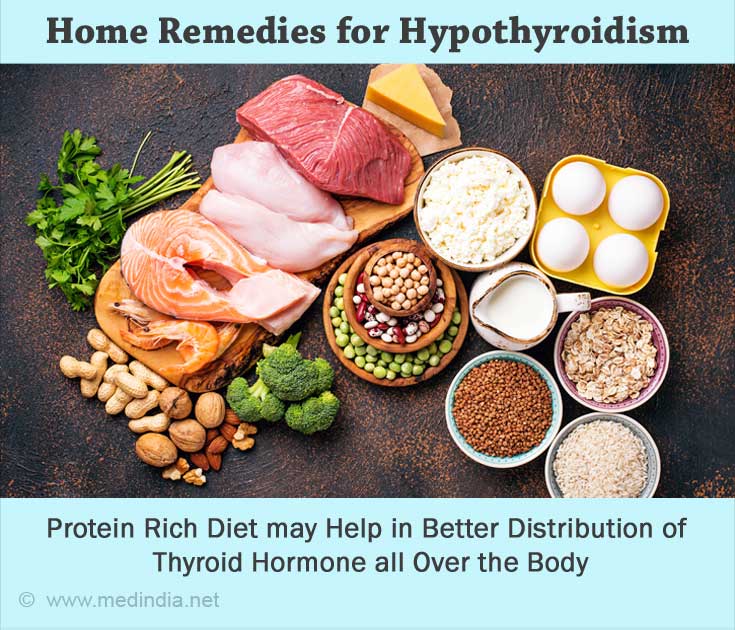 A spoonful of organic apple cider vinegar with honey in luke-warm water will help improve thyroid activity and control the symptoms.
Advertisement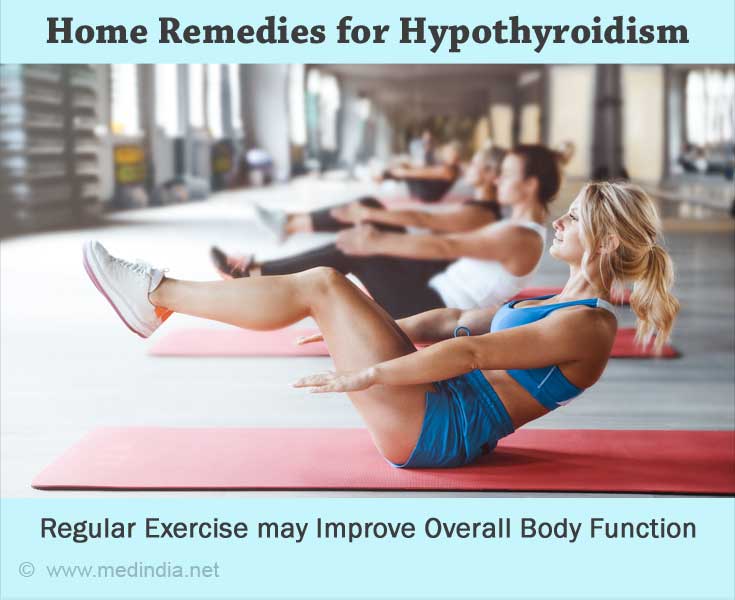 These home remedies help alleviate the symptoms of hypothyroidism. Overproduction of thyroid hormone leads to hyperthyroidism. One must always consult a doctor while following any natural remedy along with the medication and must not bluntly stop the prescribed treatment.