What is Appendicitis?
Appendicitis is a condition in which the appendix becomes inflamed, painful and filled with pus. The appendix is a small finger-shaped structure that extends from the large intestine and it is on the right side of the abdomen. This small structure contains specialized tissue that can produce antibodies but has no essential purpose. However, it can lead to dangerous and even life threatening condition if its inflammation is left untreated. Appendicitis can affect anyone, but it often occurs in people between the ages of 10 and 30 years (1✔ ✔Trusted Source
Appendicitis

Go to source).
Listen to this Article
What are the Causes of Appendicitis?
The common cause of appendicitis is the blockage of the appendiceal lumen. This may be due to some hard stools that have gotten trapped in the appendix which makes the bacteria in the trapped stool infect the appendix. Appendicitis is caused by food waste or a hard piece of stool that can block the opening of the cavity running the length of the appendix. Appendicitis may also occur after an infection such as gastrointestinal viral infection, or it may result from other types of inflammation. Carcinoid tumors, intestinal parasites, appendiceal carcinoma, and lymphoid hyperplasia are the common causes of appendiceal obstruction and appendicitis (1✔ ✔Trusted Source
Appendicitis

Go to source).
Symptoms of Appendicitis
The following are the common symptoms of appendicitis:
Disclaimer: The home remedies suggested here are not a substitute for treatment by doctors. It is highly advisable to seek an expertís opinion. All the remedies listed here may not be suitable for everyone. It is recommended to check for allergies or do a patch test before using the remedy.
Home Remedies for Appendicitis
Here are some natural and herbal home remedies which may help in curing appendicitis.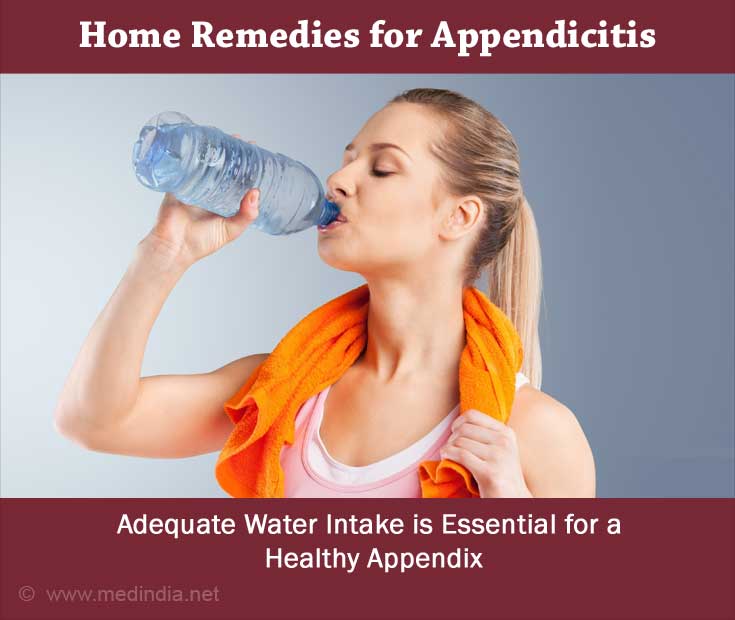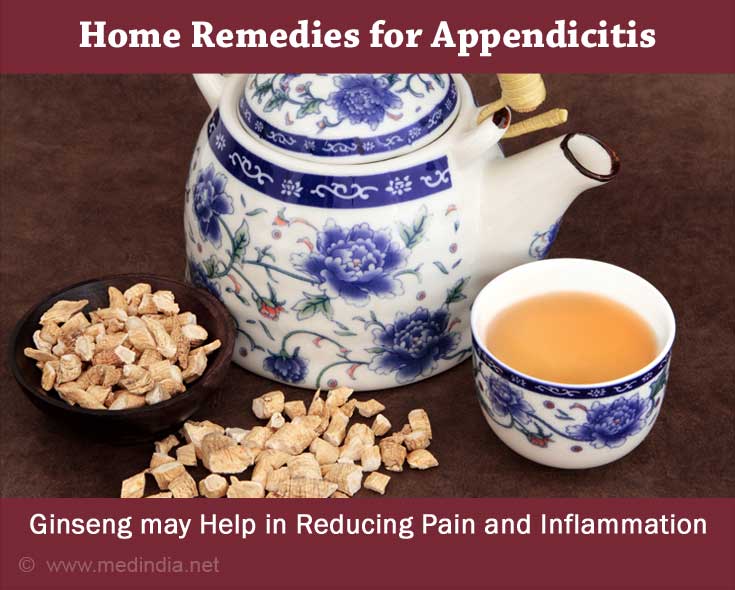 Advertisement