Are Smoothies Healthy?
Smoothies are tasty thick shake, creamy drinks made from fruits, vegetables, and other nutrient-dense ingredients. Smoothies can be a healthy and filling option for a meal or a snack. They are packed with many vitamins and minerals which is required to keep your body healthy. Homemade smoothies are an excellent choice for breakfast. Consuming smoothies every day can pave the way for good health and enjoyment throughout the hot season.
Green smoothies are a smoothie blended with fresh fruits, vegetables and dark, leafy greens such as spinach, kale, chard, collards, and dandelion greens. To enhance the taste and flavor, some people even add fresh green herbs such as mint or parsley in their green smoothies. These smoothies are naturally dairy-free and are made using creamy fruits such as bananas, mangoes or papayas to make them thick and give as smooth texture. Combining these fresh and natural ingredients make green smoothies highly nutritious.
Drinking green smoothies can offer surprising health-promoting benefits. So, hurry up, pull out your blender and pick those bright green-colored veggies to make a nutrient-rich green smoothie and grab their innumerable health benefits.
Here are the 8 most surprising benefits of drinking green smoothies.
Detoxifies Your Body
Green smoothies can retain all the fiber of whole raw fruits and vegetables, unlike juices. Eating fiber is one of the best and least expensive ways to prevent disease, as it helps the body to eliminate deadly toxins and waste materials. Adding foods such as garlic, papaya, and beets to your smoothie can help cleanse your blood and flushes out several toxins accumulated in your body tissues. Therefore, in order to have a healthy breakfast, include green smoothies as a strong detoxifying drink every day.
Helps in Weight Loss
Green smoothies can help you lose excess body weight without skipping any meals. Replacing a meal each day with a green smoothie can help reduce overall calorie intake, but simultaneously increases your energy levels and helps you maintain regular bowel movements. It can help reset your taste buds, so start craving for more healthy and nutritious foods. As a low-fat, low-sugar diet, green smoothies also provide fresh nutrients to your cells and extra bulk from the fiber increases your satiety and makes you feel full. So, make sure to include green smoothies in your weight loss diet.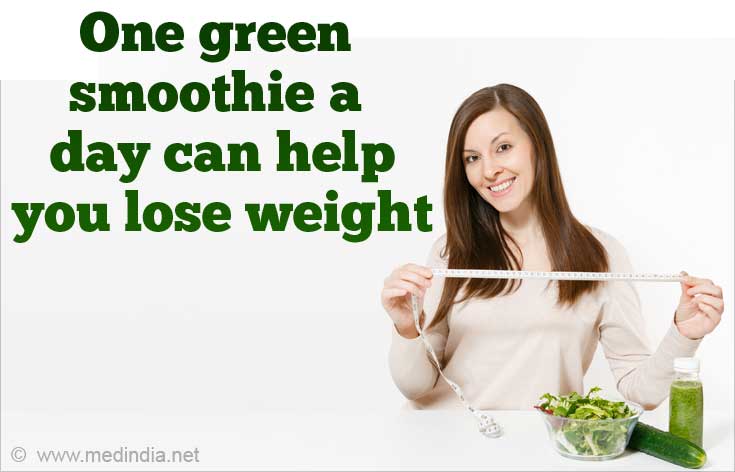 Enhances Your Immunity
Immunity is the ability of your body to fight against harmful pathogens and diseases. Smoothies made from fresh, green vegetables and fruits contain a lot of vitamins and minerals. The immune-boosting benefits of green smoothies can reduce the symptoms of common ailments such as cold and flu. Leafy greens are also loaded with phytonutrients and antioxidants such as beta-carotene and chlorophyll can strengthen your immune system and help you fight off illness all year long. So, make sure to give your immune system that extra boost by adding top immune-boosting smoothie ingredients such as citrus fruits, cranberries or ginger to your green smoothie.
Improves Digestion
Green smoothies are good for your tummies. Consuming fiber is necessary for our excretory system. Unlike juices, green smoothies are a whole some food, because of its high fiber content. Green smoothies are packed with fiber-rich green leafy vegetables that can aid in digestion. When compared to chewing, greens are easier to digest when pureed in a smoothie. Green smoothies are naturally alkaline. Hence, if you are suffering from heartburn or acid reflux, make sure to include green smoothie into your diet.
Makes Your Skin Glow
Drinking green smoothies can make your skin and hair look healthier and stronger. Green smoothies are filled with vitamins C and E, as well as antioxidants and fiber which are natural beauty enhancers.  Many fruits and vegetables such as oranges, pineapples, broccoli, blueberries, strawberries and spinach used in smoothies are considered as the best anti-aging foods. Incorporating these natural ingredients to your daily diet can help reduce the signs of aging, clear up acne and keep you hydrated, thus giving your skin a soft and dewy look.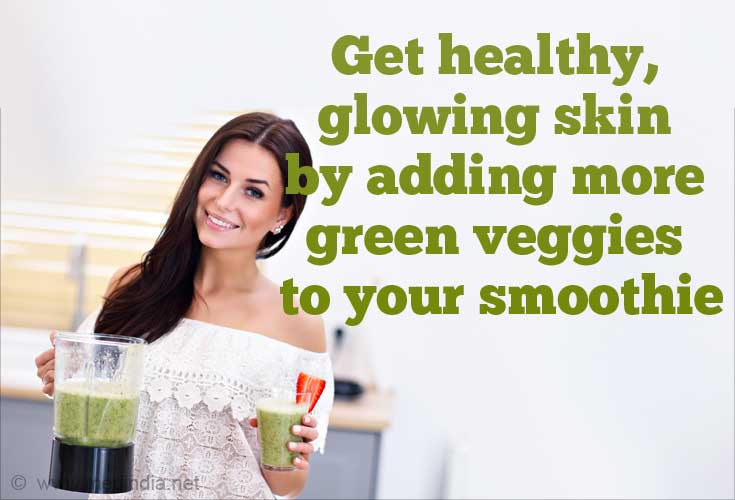 Keeps Your Hair Healthy
Drinking green smoothies regularly can promote hair growth, protect against hair thinning and hair loss. Iron deficiency (anemia) is one of the common causes of hair loss. Therefore, adding spinach or greens to your smoothie can increase folate, iron and vitamin B12 levels in your blood, thereby supporting hair that is falling out due to iron deficiency. So, whizz up your favorite greens, vegetables, and fruits to create a fabulous green smoothie that can give your hair a healthy boost.
Advertisement
Makes Your Bones Strong
Dark green leafy veggies are a better bone defender and contain nutrients required for bone health. The best way to eat greens is of course by adding them to your smoothies. Green smoothies are great for infusing your body with alkalizing minerals such as calcium, magnesium, phosphorous and manganese for healthy bone formation and maintenance. Smoothies which contain spinach, green vegetables and citrus fruits as chief ingredients can strengthen your bones and significantly reduce the risk of developing osteoporosis by meeting your daily requirement of calcium, vitamin D3, and vitamin K. So, grab your green smoothie every day to build strong and healthy bones.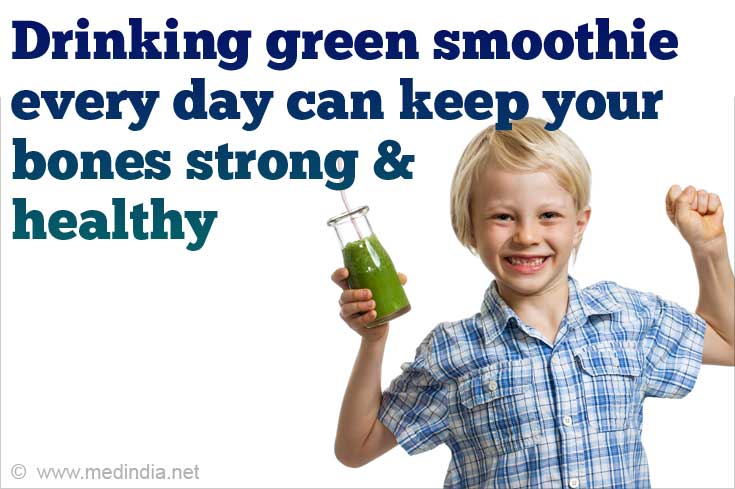 Prevents Chronic Diseases
Green smoothies provide a massive dose of health-protecting antioxidants and phytonutrients, there by protecting your body against a wide range of chronic diseases.
Green smoothies are loaded with phytonutrients such as quercetin, polyphenols, and other nutrients like magnesium, folate, fiber, and healthy fats, which aid in keeping your heart healthy by lowering LDL cholesterol and boosting HDL cholesterol.
Similarly, adding antioxidant-rich fruits and vegetables to your smoothie such as strawberries, blueberries, grapes, broccoli, cabbage, and cauliflower can inhibit the growth of cancer-causing free radicals. Hence, the more green smoothies you drink, the lower your disease risk.
So, get ready to blend the goodness of greens with the sweetness of fruit to grab a bundle of life-changing health benefits.
10 Benefits of Green Smoothies -

(https://www.lifehack.org/articles/lifestyle/10-benefits-green-smoothies.html)

10 Amazing Health Benefits of Smoothies -

(https://justjuice.org/10-amazing-health-benefits-of-smoothies/)

7 Reasons Why Smoothies Can Change Your Life -

(http://www.onegreenplanet.org/natural-health/why-smoothies-can-change-your-life/)

The Single Most Important Thing to Know When Making Green Smoothies for Health -

(http://www.onegreenplanet.org/natural-health/the-importance-of-rotating-greens-in-your-smoothie/)

4 Green Smoothie Recipes to Kick-start Your Day -

(https://www.acefitness.org/education-and-resources/lifestyle/blog/5235/4-green-smoothie-recipes-to-kick-start-your-day)

The Benefits of Green Smoothies-

(http://battlegroundhealthcare.org/the-benefits-of-green-smoothies/)
Please use one of the following formats to cite this article in your essay, paper or report:
APA

Adeline Dorcas. (2019, March 06). Surprising 8 Health Benefits of Green Smoothies. Medindia. Retrieved on May 31, 2023 from https://www.medindia.net/dietandnutrition/surprising-8-health-benefits-of-green-smoothies.htm.

MLA

Adeline Dorcas. "Surprising 8 Health Benefits of Green Smoothies". Medindia. May 31, 2023. <https://www.medindia.net/dietandnutrition/surprising-8-health-benefits-of-green-smoothies.htm>.

Chicago

Adeline Dorcas. "Surprising 8 Health Benefits of Green Smoothies". Medindia. https://www.medindia.net/dietandnutrition/surprising-8-health-benefits-of-green-smoothies.htm. (accessed May 31, 2023).

Harvard

Adeline Dorcas. 2019. Surprising 8 Health Benefits of Green Smoothies. Medindia, viewed May 31, 2023, https://www.medindia.net/dietandnutrition/surprising-8-health-benefits-of-green-smoothies.htm.
Latest Publications and Research on Surprising 8 Health Benefits of Green Smoothies
Request an Appointment with a Doctor (Nutrition Expert)
Dt. Sara Maryam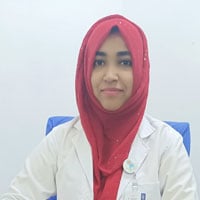 BSc, CFN, MSc, MBA
9 years experience

Dt. Nishita Suratkal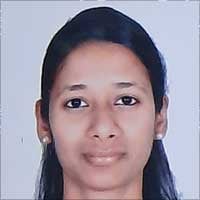 BSc, MSc
5 years experience
Nutrify your Gut, Thakur Village, Mumbai
Dt. Ritu Kumari Mishra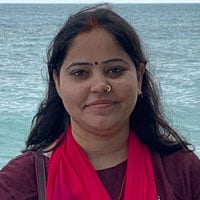 DDHN, BSc, MSc
1 year experience

Dt. Pandi Alagammai Thillainathan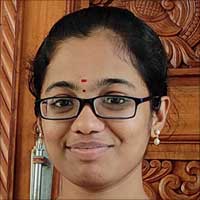 BSc, MSc
1 year experience
Online mode, Porur, Chennai
View All