Are Smoothies Healthy?
Smoothies are tasty thickshake, creamy drinks made from fruits,vegetables, and other nutrient-dense ingredients. Smoothies can be a healthyand filling option for a meal or a snack. They are packed with many vitaminsand minerals which is required to keep your body healthy. Homemade smoothies arean excellent choice forbreakfast. Consuming smoothies every day can pave the way for good health andenjoyment throughout the hot season.
Green smoothies are a smoothie blendedwith fresh fruits, vegetables and dark, leafy greens such as spinach, kale,chard, collards, and dandelion greens. To enhance the taste and flavor,some people even add fresh green herbs such as mint or parsley in their greensmoothies. These smoothies are naturally dairy-free and are made using creamyfruits such as bananas, mangoes or papayas to make them thick and give asmooth texture. Combining these fresh and natural ingredients make green smoothies highly nutritious.
Drinking green smoothies canoffer surprising health-promoting benefits. So, hurry up, pull out your blenderand pick those bright green-colored veggies to make a nutrient-rich greensmoothie and grab their innumerable health benefits.
Here are the 8 most surprising benefitsof drinking green smoothies.
Detoxifies Your Body
Green smoothies can retain all the fiber of whole raw fruits and vegetables, unlike juices. Eating fiber isone of the best and least expensive ways to prevent disease, as it helps thebody to eliminate deadly toxins and waste materials. Adding foods such asgarlic, papaya, and beets to your smoothie can help cleanse your blood andflushes out several toxins accumulated in your body tissues. Therefore, inorder to have a healthy breakfast, include green smoothies as astrong detoxifying drink every day.
Helps in Weight Loss
Green smoothies can help youlose excess body weight without skipping any meals. Replacing a meal each daywith a green smoothie can help reduce overall calorie intake, butsimultaneously increases your energy levels and helps you maintain regular bowel movements. Itcan help reset your taste buds, so start craving for more healthy andnutritious foods. As a low-fat, low-sugar diet, green smoothies also providefresh nutrients to your cells and extra bulk from the fiber increases yoursatiety and makes you feel full. So, make sure to include green smoothies inyour weight loss diet.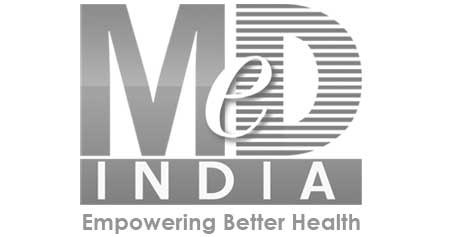 Enhances Your Immunity
Immunity is the ability ofyour body to fight against harmful pathogens and diseases. Smoothies made fromfresh, green vegetables and fruits contain a lot of vitamins and minerals. Theimmune-boosting benefits of green smoothies can reduce the symptoms of commonailments such as cold and flu. Leafy greens are also loaded with phytonutrients and antioxidants such as beta-carotene and chlorophyll can strengthen your immune system and help you fight offillness all year long. So, make sure to give your immune system that extraboost by adding top immune-boosting smoothie ingredients such as citrus fruits,cranberries or ginger to your green smoothie.
Improves Digestion
Green smoothies are good foryour tummies. Consuming fiber is necessary for our excretory system. Unlike juices, green smoothies are a wholesomefood, because of its high fiber content. Green smoothies are packed with fiber-richgreen leafy vegetables that can aid in digestion. When compared to chewing, greens are easier todigest when pureed in a smoothie. Green smoothies are naturally alkaline. Hence, if you are sufferingfrom heartburn or acid reflux, make sure to include green smoothie into your diet.
Makes Your Skin Glow
Drinking green smoothies canmake your skin and hair look healthier and stronger. Green smoothies are filled with vitamins C and E, as well as antioxidants and fiber which are natural beauty enhancers.  Many fruits and vegetables such as oranges, pineapples,broccoli, blueberries, strawberries and spinach used in smoothies areconsidered as the best anti-aging foods. Incorporating these naturalingredients to your daily diet can help reduce the signs of aging, clear upacne and keep you hydrated, thus giving your skin a soft and dewy look.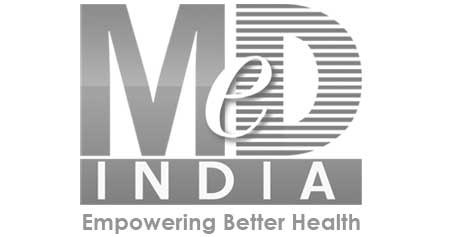 Keeps Your Hair Healthy
Drinking green smoothiesregularly can promote hair growth, protect against hair thinning and hair loss.Iron deficiency (anemia) is one of the common causes of hair loss. Therefore,adding spinach or greens to your smoothie can increase folate, iron and vitaminB12 levels in your blood, thereby supporting hair that is falling out due toiron deficiency. So, whizz up your favorite greens, vegetables, and fruits tocreate a fabulous green smoothie that can give your hair a healthy boost.
Makes Your Bones Strong
Dark green leafy veggies are abetter bone defender and contain nutrients required for bone health. The bestway to eat greens is of course by adding them to your smoothies. Greensmoothies are great for infusing your body with alkalizing minerals such ascalcium, magnesium, phosphorous and manganese for healthy bone formation andmaintenance. Smoothies which contain spinach, green vegetables and citrus fruits as chiefingredients can strengthen your bones and significantly reduce the risk ofdeveloping osteoporosis by meeting your daily requirement of calcium, vitaminD3, and vitamin K. So, grab your green smoothie every day to build strong andhealthy bones.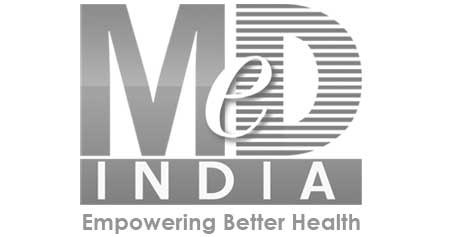 Prevents Chronic Diseases
Green smoothies provide amassive dose of health-protecting antioxidants and phytonutrients, therebyprotecting your body against a wide range of chronic diseases.
Green smoothies are loadedwith phytonutrients such as quercetin, polyphenols, and other nutrients like magnesium, folate,fiber, and healthy fats,which aid in keeping your heart healthy by lowering LDL cholesterol and boosting HDLcholesterol.
Similarly, adding antioxidant-richfruits and vegetables to your smoothie such as strawberries, blueberries,grapes, broccoli, cabbage, and cauliflower can inhibit the growth of cancer-causing free radicals. Hence, the more green smoothies you drink,the lower your disease risk.
So, get ready to blend thegoodness of greens with the sweetness of fruit to grab a bundle oflife-changing health benefits.
Post a Comment
Comments should be on the topic and should not be abusive. The editorial team reserves the right to review and moderate the comments posted on the site.
Advertisement