Benefits of Brown Sugar
Natural food items easily available in the kitchen cabinet have been used for beauty home remedies down the ages. Brown sugar is one of them. It is inexpensive and readily available in homes.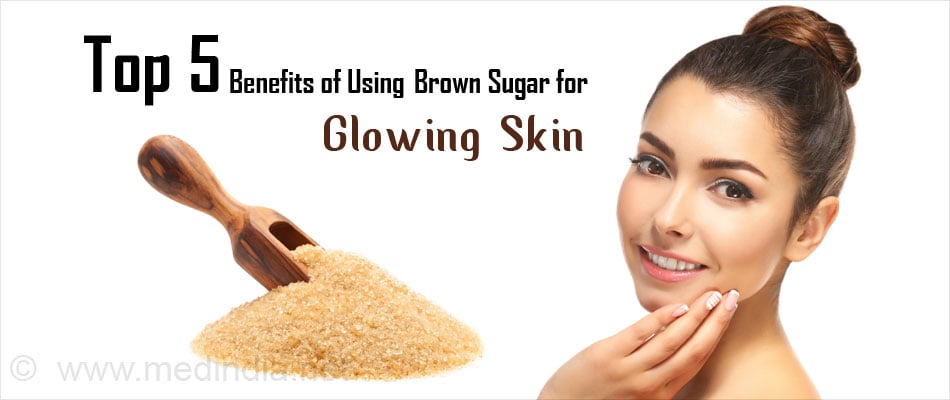 1. Scrub
Brown sugar is popularly used as scrub for exfoliating skin. It is a source of glycolic acid which is the smallest alpha-hydroxy acid (AHA). Because of its smallest size, these molecules can penetrate deep into the skin. It loosens the bonds of skin cells, and promotes new cell growth. Sugar facial is better than artificial glycolic treatments. Brown sugar exfoliates dead cells from the outer skin.